[Photo by Andy Kelly on Unsplash]
Good morning,
We spent the weekend going over material saved from the past and stumbled across a seminal essay headlined Why the Future Doesn't Need Us by Bill Joy, then chief scientist at Sun Microsystems. It was first published in Wired Magazine in January 2000. This essay had left a deep impression on many minds.
"First let us postulate that the computer scientists succeed in developing intelligent machines that can do all things better than human beings can do them. In that case presumably all work will be done by vast, highly organized systems of machines and no human effort will be necessary. Either of two cases might occur. The machines might be permitted to make all of their own decisions without human oversight, or else human control over the machines might be retained.
"If the machines are permitted to make all their own decisions, we can't make any conjectures as to the results, because it is impossible to guess how such machines might behave. We only point out that the fate of the human race would be at the mercy of the machines… the human race might easily permit itself to drift into a position of such dependence on the machines that it would have no practical choice but to accept all of the machines' decisions. As society and the problems that face it become more and more complex and machines become more and more intelligent, people will let machines make more of their decisions for them, simply because machine-made decisions will bring better results than man-made ones. Eventually a stage may be reached at which the decisions necessary to keep the system running will be so complex that human beings will be incapable of making them intelligently. At that stage the machines will be in effective control. People won't be able to just turn the machines off, because they will be so dependent on them that turning them off would amount to suicide.
"On the other hand it is possible that human control over the machines may be retained. In that case the average man may have control over certain private machines of his own, such as his car or his personal computer, but control over large systems of machines will be in the hands of a tiny elite—just as it is today, but with two differences. Due to improved techniques the elite will have greater control over the masses; and because human work will no longer be necessary the masses will be superfluous, a useless burden on the system… if the elite consists of soft-hearted liberals, they may decide to play the role of good shepherds to the rest of the human race."
Chew on that. And have a good day.
In this issue
The story of Old Monk Rum
Covid-19 in the post pandemic world
Prevention is better
The story of Old Monk
One of the more fascinating threads that emerged on Twitter recently was by Siddharth Misra on Old Monk Rum. All thanks to that, we now know, this brand that many Indians revere has a fascinating history.
Misra says, Narendra Nath Mohan purchased the company in 1947 from the British who were leaving India. Until then, he used to work there and the entity was called Dyer Meakin Breweries, "Traceable to Edward Dyer, father of the notorious Brigadier-General Reginald Dyer—the man behind the Jallianwala Bagh massacre." But by the time NN Mohan bought this company, it was less of Dyer and more of Meakin. HG Meakin came from a well-known brewing family of Burton-on-Trent, got this company listed on London Stock Exchange and expanded breweries across India.
"Now, someone will tell you this story that Nehru was in Shimla. And, NN Mohan asked him to have a look at their Solan-based brewery. Nehru refused to come." Because the place was named after Dyer. "So, the name got changed as Mohan Meakin Breweries in 1966 (just that this happened after 2 years of his death)." The Mohans changed the name of the company in 1980 to 'Mohan Meakin' to look at other businesses as well.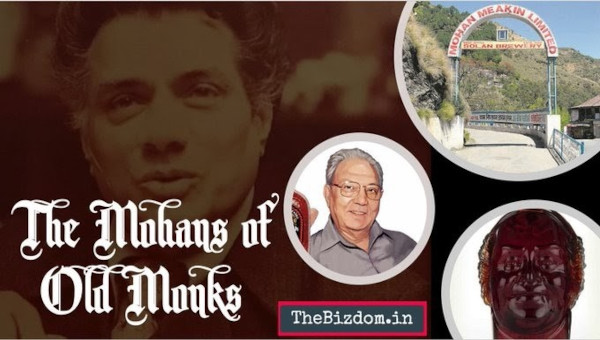 As for the Mohan family, both of NM Mohan's sons joined the Indian Army. "[I]n 1969, his eldest son Col. Ved Rattan Mohan took over, two years after facing a humiliating defeat in the Lok Sabha elections from Lucknow." Misra's account has it that the Congress party fielded him and until then, the city hadn't witnessed as much money being splurged on any election campaign. But he did get two terms at the Rajya Sabha and was awarded a Padma Shri in 1967 and Padma Bhushan 1971.
Old Monk Rum was his creation. "He launched it in 1954 after a visit to Europe, where he was very much impressed by the Benedictine monks and the liqueurs they produced. The name Old Monk was his tribute to them, though the jolly face of a tubby man that you see on the bottle is believed to be that of HG Meakin."
Anyways, the Mohans did contribute to places where they were based. You have Mohan Shakti Heritage Park (in Solan). Then in the 1960s-70s, they also enhanced the natural beauty of Lucknow, by building parks along the Gomti river banks.
What gives Old Monk Rum the taste drinkers claim it has? "Well, some say since it was manufactured from the spring water of Solan, which was ideally suited for brewing, the liquor manufactured here has gained acclaim for its taste," Misra writes on his thread. His full thread has more detail and TheBizdom that he maintains has many such compelling narratives.
Dig deeper
Covid-19 in the post pandemic world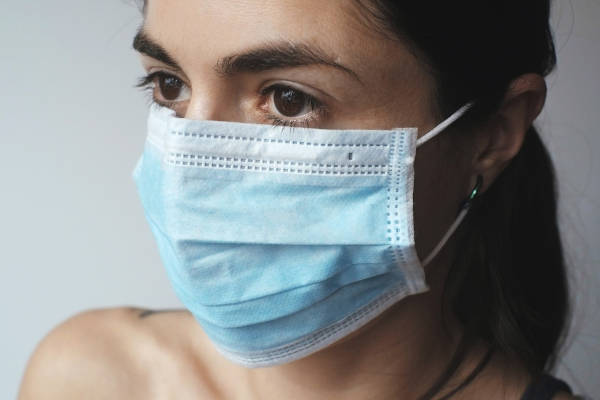 With multiple vaccines available to fight Covid-19, there is much confidence that we are beginning to see the end of the pandemic. But, what about the disease itself?
Wired UK quotes Rosalind Eggo, an infectious disease modeller at the London School of Hygiene and Tropical Medicine saying that it is likely to be around as an endemic coronavirus— a disease that circulates constantly, like Malaria. We need more data to be sure, but with what data we have this looks like an emerging scenario.
Wired writes: "We won't be rid of it, but we will tolerate Covid-19, to varying degrees; we might enter an age in which, at least until a more robust long-term vaccination programme is put in place, every winter there will be people who will die of Covid-19, with many cases in hospital wards, says Altmann [Danny Altmann, a professor of immunology at Imperial College London]. The world will 'accept it as a sort of societal cost'.
"Exactly how large, or frequently occurring, that societal cost is will depend on a variety of factors, Eggo says. This includes how long immunity lasts (both infection-acquired and vaccine-acquired), how much transmission is affected by the changing of the seasons, and how—and if—the genetics of the virus changes to escape population immunity. 'These big questions will be tackled by scientists over the next months and years,' Eggo says, 'and will help us understand, plan for, and mitigate what comes next.'"
Dig deeper
Prevention is better than cure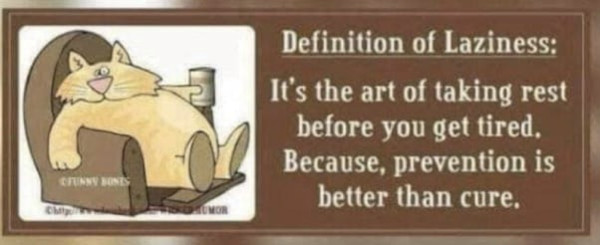 (Via WhatsApp)
Tell us what you think and find noteworthy. Head over to our Slack channel.
And if you missed previous editions of this newsletter, they're all archived here.
Bookmark Founding Fuel's special section on Thriving in Volatile Times. All our stories on how individuals and businesses are responding to the pandemic until now are posted there.
Warm regards,
Team Founding Fuel