[Photo by Ashkan Forouzani on Unsplash (cropped)]
Good morning,
In How to Think Like an Entrepreneur, Philip Delves Broughton digs into the notes of Francis Crick for pointers. World War II was coming to an end, Crick had no idea what to do with his life, and sounded lost. He wrote, "I was reasonably sure that I didn't want to spend the rest of my life designing weapons, but what did I want to do? I took stock of my qualifications. A not-very-good degree redeemed somewhat by my achievements at the Admiralty. A knowledge of certain restricted parts of magnetism and hydrodynamics, neither of them subjects for which I felt the least bit of enthusiasm. No published papers at all. The few short Admiralty reports I had written… would count for very little. Only gradually did I realize that this lack of qualification could be an advantage. By the time most scientists have reached age thirty they are trapped by their own expertise. They have invested so much effort in one particular field that it is often extremely difficult at that time in their careers to make a radical change. I, on the other hand, knew nothing, except for a basic training in somewhat old-fashioned physics and mathematics and an ability to turn my hand to new things."
When Delves investigated, it turns out, "Crick went to see Georg Kreisel, a friend and eminent mathematical logician. When Crick proposed a career in fundamental scientific research, Kreisel weighed the matter logically and advised, 'I've known a lot of people more stupid than you who've made a success of it.' But what to study? Crick felt that he was too old to make a mistake. If he wasted three years studying a subject which went nowhere, he would run out of time to change course again. The scientific career ladder is inaccessible after a certain age. As he wandered the halls of the Admiralty, chatting to colleagues, he observed that he ended up talking a great deal about the thriving field of antibiotics. He knew very little about it, besides what he had read casually in periodicals, but realized he was not just talking about science the way he talked about mines and water density. He was gossiping about it…
"[W]hat you are really interested in is what you gossip about. Without hesitation, I applied it to my recent conversations.' Now he narrowed down his interests to the brain and the 'borderline between the living and the nonliving'. What these areas had in common, he realized, was that they touched on subjects often thought beyond the realm of science, areas often left to religion. He chose molecular biology because he felt that his faith in science and disbelief in religious dogma would fuel the dedication he required to succeed. This was the first step on the path which would lead him to the Nobel Prize for his co-discovery, with James Watson, of the double-helical structure of DNA."
What are you gossiping about? Will you let us know?
In this issue
Delhi school reform's upstream problem
McKinsey and the moral responsibility of enterprise
Number Theory
Delhi school reform's upstream problem
In Founding Fuel's 2020 edition of The 10 best business and leadership books of the year, D Shivakumar, President (Corporate Strategy and Business Development) Aditya Birla Group, recommended Upstream: How to Solve Problems Before They Happen by Dan Heath. The key argument of the book is that problems are best solved upstream, rather than downstream.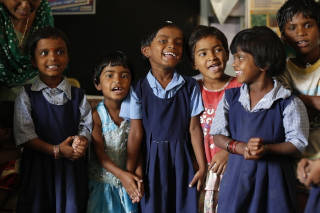 (Image source: Akshayapatra from Pixabay)
Delhi's school system reform offers an interesting example. By many measures, the reforms are a success. For example, "Delhi government schools recorded a higher pass percentage (98%) than private schools (92%) in the Class 12 CBSE board exams in 2019" for the first time. Delhi's government schools managed this feat thanks to specific steps taken by the government around mindset, infrastructure and engagement between parents and teachers.
However, pass percentage for Class 9 is around 58-59%. The reason, "the students that enter Delhi government schools are a product of Municipal Corporation of Delhi (MCD) schools (currently under the Bharatiya Janata Party). In the national capital, MCD schools hold classes for students up to Class 5—that is, till they are about 11 or 12. So, by the time the Delhi schools get their hands on them, the damage has, in some sense, been done.
"Although Delhi has launched programmes like Chunaoti (challenge) and Buniyaad (foundation), the void is often so large that no matter what the schools try to do, it cannot be bridged at this late stage," the report says.
Dig deeper
McKinsey and the moral responsibility of enterprise
In an essay in Financial Times, management guru Tom Peters makes no effort to hide his disappointment, even anger, at his former employer McKinsey. "'Dear God!' My decades of pride in the firm evaporated as I read of the settlement. In fact, I asked a colleague, in earnest: 'Should I remove McKinsey from my CV?'," he writes.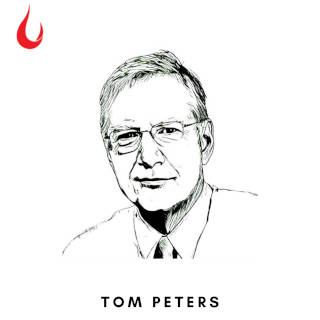 "Business is not part of 'the community'—business is the community."
This is the reason for his indignation in his own words: "The consultancy advised Purdue Pharma on paying 'rebates' to pharmacies based on the number of people who died or became addicted after taking the company's painkiller OxyContin. One 2017 presentation bloodlessly calculated that if Purdue paid $14,810 per 'event', and 2,484 customers of the CVS pharmacy chain overdosed or became addicted in 2019, Purdue would pay CVS $36.8m that year." McKinsey had to eventually reach a settlement by paying $600 million for its role in worsening the opioid crisis in the US.
He attributes the reason to McKinsey's obsession with market share and profitability, and the kind of people it preferred to employ.
He writes, "McKinsey is one of the biggest employers of MBA graduates, and has been a top choice for many years, even decades. In my opinion, this is not unrelated to the OxyContin affair. I have long argued that we should 'shut down every damn business school'. This rant is hyperbolic, but my reasoning is that business schools typically emphasise marketing, finance, and quantitative rules. The 'people stuff' and 'culture stuff' gets short shrift in virtually all cases.
McKinsey is loaded with high-IQ MBAs addicted to spreadsheets and PowerPoint presentations. So are many other places that have fallen apart—after all, the most prominent analysis of the Enron fiasco was dubbed The Smartest Guys in the Room. Furthermore, McKinsey's typical assignment is to improve market share and profitability."
He says the way to fix the problem is to shift the focus on the moral responsibility of enterprise. That's because, "business is not part of 'the community'—business is the community."
Dig deeper
Number Theory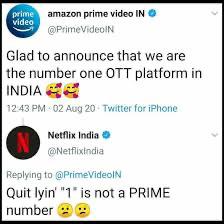 (on Twitter)
Tell us what you think and find noteworthy.
And if you missed previous editions of this newsletter, they're all archived here.
Bookmark Founding Fuel's special section on Thriving in Volatile Times. All our stories on how individuals and businesses are responding to the pandemic until now are posted there.
Warm regards,
Team Founding Fuel
(Note: Founding Fuel may earn commissions for purchases made through the Amazon affiliate links in this article.)