[Photo by Adrian Swancar on Unsplash]
Good morning,
Robert C Pozen's Extreme Productivity was written before the pandemic upended how we live and work. But many pointers in his book continue to stay relevant and a Tuesday morning is a good time to revisit some of them.
"Regardless of your menu preferences, having a healthy breakfast is important for your productivity. Several researchers have done experiments randomly dividing subjects into two main groups: those who are given breakfast and those who are made to fast. The results have been clear: skipping breakfast significantly diminishes cognitive performance.
"My recommendation about lunch is similar: keep it simple and routine… If I am eating lunch with a fellow employee, I offer him or her a sandwich or salad. Even when I have a lunch meeting with one or two outside visitors, they often prefer a simple sandwich or salad in my office because it is private, quiet, and quick—and they often are trying to keep their own weight down. Again, if this lack of culinary variety offends your nature, introduce more menu choices and think of other mundane aspects in your life that can be simplified.
"Soon after lunch, I always try to take a thirty-minute nap. That's enough to make me feel refreshed and more alert for the rest of the day. Without my nap, I get tired and less productive by late afternoon. Friends of mine like to nap later in the afternoon. The exact timing doesn't matter; take a short nap whenever is best for you.
"Some people claim that they just can't take a nap. Here's my secret formula: close your office door or find a quiet place, shut off your cell phone, take off your shoes, put your feet up on a desk or a chair, and cover your eyes with a blindfold. This formula is designed to create a feeling of being suspended in a sheltered cocoon—which helps me doze off.
"Other people say that they are afraid to take an afternoon nap because they fear that they will sleep for several hours. This is an easily solved problem—set the alarm on your phone (or alarm clock) to ring thirty minutes into your nap. After a few weeks of these alarms, you will automatically start to wake up just before the alarm rings."
Have a good day—and a nap.
In this issue
The art of 'plus one' thinking
Target boosts growth during pandemic
Unwritten rules of life
The art of 'plus one' thinking
In the latest edition of Virtuoso, Shankar Maruwada, who cofounded EkStep Foundation, a non-profit organization that seeks to transform education using technology, talks about how he and his team look at systems change. The journey of EkStep has several lessons for anyone looking at large-scale impact.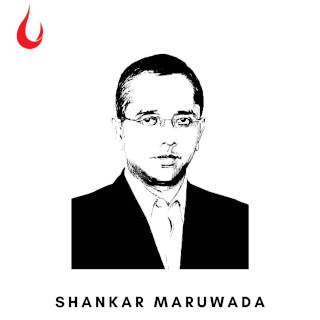 "How do we bridge the physical world to the digital world? How do we bridge the current capabilities that the system has to the new capabilities and how do we use technology to enable the country to leapfrog?"
In this extract, Maruwada talks about EkStep's 'plus one' approach. "Plus one is an approach to co-creating solutions, such that those solutions are vaguely familiar to people, but yet minds open. What do I mean by that? If you take the example of QR codes in textbooks, the idea of QR codes, people were familiar with. Textbooks, people were familiar with. But QR code in textbooks, which when you click gives you content… to that particular topic was a mind opening idea because the humble textbook suddenly contained these little windows, the QR codes, through which you could access relevant content. But this came about because as part of the design, what we strive to do was make the change for each of the actors involved as small as possible. So plus one means they should only do one incremental step to what they are already doing—their current habits, their current rituals, their current capabilities, but the end result of everyone making that one extra step is a mind opening transformation for the system. Why is it mind opening? Because, once you have seen this and used it, you cannot go back to the previous status quo."
Dig deeper
Target boosts growth during pandemic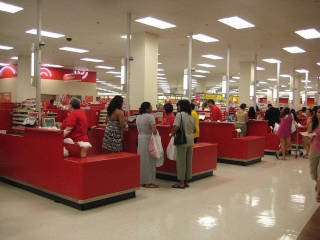 [By Marlith - Own work, CC BY-SA 3.0]
A narrative most of us are familiar with by now is how retail giant Amazon gained much during the pandemic. But a narrative that has gone largely untold is that the general merchandise retailer Target Corporation emerged a winner as well. The Hustle Daily reported last week that the retailer's bets on digital, real estate and merchandise are paying off and that it took away $9 billion in sales from competitors. Just how did they do it?
Omnichannel options: Target has been investing in its digital business for years and—when the pandemic hit—shoppers could buy online, do delivery as well as in-store and curbside pickups (often through its easy-to-use app). In particular, pickups are very economical for stores with shoppers effectively providing "labour."
Diverse product mix: While shoppers nabbed essentials at the start of the pandemic, they've been spending more on discretionary items, especially during the holidays. Costco and Walmart are 60%+ groceries. Target is only 20% groceries and makes up the balance with apparel, home goods, and other discretionary items.
Exclusive and popular brands: Hot fashion and beauty brands used to fight over shelf space in department stores. These same brands now want in on Target to capitalize on the store's foot traffic.
Dig deeper
Unwritten rules of life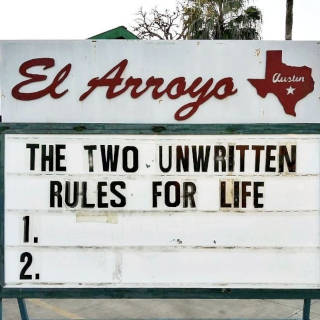 Via WhatsApp
Still curious?
Tell us what you think and find noteworthy.
And if you missed previous editions of this newsletter, they're all archived here.
Bookmark Founding Fuel's special section on Thriving in Volatile Times. All our stories on how individuals and businesses are responding to the pandemic until now are posted there.
Warm regards,
Team Founding Fuel
(Note: Founding Fuel may earn commissions for purchases made through the Amazon affiliate links in this article.)