[Photo by Solen Feyissa on Unsplash]
Good morning,
Today, there is consensus that Facebook is a powerful giant, in fact too powerful. Yet, ten years ago, Facebook, which had no clear mobile strategy, when its customers were taking on to smartphones, looked very vulnerable. In Talent Wins, Ram Charan, the acclaimed management guru, Dominic Barton, former head of Mckinsey, and Dennis Carey, vice chairman of Korn Ferry, point, "in 2011 and 2012, pundits believed that Facebook was hopelessly behind in the race to generate ad revenue from mobile devices. As one Business Insider story asked, 'Will Facebook Survive the Shift to Mobile?'"
How did one of the most innovative companies find itself in such a situation and how did it come out of it?
Ram Charan and his co-authors explain: "Facebook was behind for legacy reasons as much as anything else. Its platform had been built by engineers most at home with software developed for the desktop, so the company initially tried to use that software to cobble together its smartphone app. The result was a slow, unstable kludge. In the spring of 2012, fewer than twenty Facebook developers were assigned to mobile. When the company went public that May, its ad revenue came entirely from ads on desktop computers.
"Then Zuckerberg launched a full-scale attack on mobile. He put mobile developers on every product team. As he explained to one financial analyst, 'I told all of our product teams, when they came in for reviews: 'Come in with mobile. If you come in and try to show me a desktop product, I'm going to kick you out. You have to come in and show me a mobile product.'' Instead of struggling to adapt a legacy product, Facebook's teams were unleashed to think first about creating great mobile products. New offerings emerged left and right, embodying the Facebook ethos of 'move fast and break things.' Many never panned out: you probably haven't spent a lot of time using Paper, Slingshot, or Rooms—to cite three flops. But many terrific ideas also flew up from the teams, and were implemented with speed and rigour. The overall result is astounding. By the end of 2016, mobile accounted for 84 percent of the company's ad revenue. Annual revenue reached $27.6 billion, up from $7.8 billion in 2013, Facebook's first full calendar year as a public company. And more than 1.15 billion people across the globe log into Facebook daily on their mobile devices, twice the number that did so in 2013.
"Zuckerberg's commitment and focus were critical to the turnaround. But without the team-based culture he had built over the years, Facebook might have gone the way of other erstwhile tech powerhouses, like Netscape and Yahoo. Managing a collection of empowered teams is complicated, but Facebook does it better than almost any other company."
Irrespective of what you might think about Facebook, there is no denying that there is much to learn from its fantastic journey.
Don't miss the meme, and three related stories from our archives.
In this issue
Finding Abdul
What to do about the mind chatter
How mobility killed freedom
Finding Abdul
How people afflicted by mental health issues are treated in India has been documented well. Most are horror narratives that come with a colonial hangover and hold very little by way of redemption. That is why this account by Tasneem Raja, the Lead for Mental Health at Tata Trusts; Dr Anand Bang, a physician and public health specialist; and Aastha Sethi, Project & Policy Officer for the Centre for Pesticide Suicide Prevention, University of Edinburgh, is an important one. The story begins when a team of volunteers find a dishevelled, incoherent man in his late 20s who was found wandering through Nagpur district. On investigating, it turns out, he originally hails from West Bengal. But just how did he get there? No one seemed to have a clue.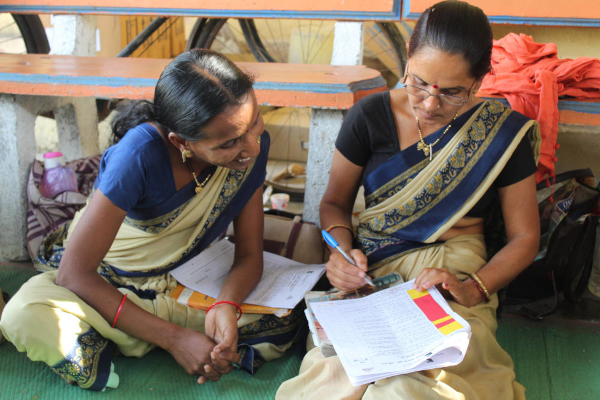 "Reform is extraordinarily challenging. And humans inherently resist change."
Under any other circumstance, he would have been condemned to a mental asylum of the kind the co-authors describe. "Colonial era wards at mental health care institutions are dilapidated places that made inmates feel like prisoners in a jail." But Raja and the team at Tata Trusts had given the issue much thought. "Most mental hospitals in India were built during the British colonial rule 150-200 years ago and largely continue to function as they did when they were set up. If they had to do any good, they had to be reformed and revamped," they write.
That is why they had worked in collaboration with the state government of Maharashtra to create a contemporary programme to not just reintegrate people such as Abdul into society, but ensure they live the rest of their lives with dignity.
"To work on all this, the team thought up Half-Way Homes. This was intended to bridge the gap between the fully dependent environment of a mental hospital ward and independent living in the community. The structure and function of this Home are designed to promote autonomy and independence even as supervision and support is provided to an individual as they transition from dependence to independence.
"How the little things matter may not be obvious to those on the outside who take much for granted. To place that in perspective, giving people the space and tools to help them groom themselves matters. To do that, we put mirrors. When we did that, for the first time in many years, many people saw what they look like. Their expressions had to be seen to be believed."
What follows is a heart-warming narrative that embraces systems thinking and has much potential to scale.
Dig deeper
What to do about the mind chatter

[Image by Gerd Altmann from Pixabay]
Nautilus has an insightful interview with Ethan Kross, an experimental psychologist and neuroscientist at the University of Michigan and author of Chatter: The Voice in Our Head, Why It Matters, and How to Harness It. We have all experienced that voice in our head which simply doesn't turn off. As Kross puts it, "When we experience problems, we often turn our attention inward to make sense of them. But we often get stuck. We ruminate, we worry, we catastrophize."
Why does it happen? Kross says, "when we experience negative emotions and try to analyze our feelings, we often zoom in narrowly on the experience to the exclusion of other ways of thinking about the event that could lead us to feel better. This leads us to get stuck in a negative cycle of thinking and feeling where we rehash what we felt and are feeling in ways that lead us to feel stuck. This psychological experience corresponds to increased levels of activity in brain networks that support self-referential and emotional processing in the brain. With respect to why this happens, it's a case of an otherwise adaptive response—engaging in self-reflection to solve a problem—that runs off track in a particular circumstance."
There are many ways to tackle it, he says. Some of them could be as simple as talking to others for perspective. ("Those aren't the people who I'm necessarily closest to, but they're people who are adept at helping me when I'm struggling with something.") Or it could be cleaning up the office or taking a walk in nature.
Dig deeper
How mobility killed freedom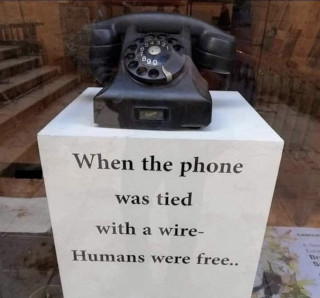 (Via WhatsApp)
Still curious?
Indrajit Gupta writes that entrepreneurial leaders like Medtronic Labs' Omar Ishrak and Khan Academy's Salman Khan are showing how low-cost, disruptive, local solutions can open up new opportunities in emerging markets. Read: How to innovate for India
The Founding Fuel community shares creative stories of how parents and children are bonding and learning in the July 26 edition of FF Recommends. Read: Unlock minds and have fun with your kids in the lockdown
NS Ramnath explores the possible reasons behind the crisis at Facebook—is it because of its business model, its culture, or something deeper? Read: The moral crisis at Facebook
Tell us what you think and find noteworthy.
And if you missed previous editions of this newsletter, they're all archived here.
Bookmark Founding Fuel's special section on Thriving in Volatile Times. All our stories on how individuals and businesses are responding to the pandemic until now are posted there.
Warm regards,
Team Founding Fuel
(Note: Founding Fuel may earn commissions for purchases made through the Amazon affiliate links in this article.)