[Image by mohamed Hassan from Pixabay]
Good morning,
Just how did the media and entertainment sector in India reboot? What may its future look like? These are questions an annual report on the sector put out by FICCI and EY attempts to answer. It had our attention right away and compelled us to reach out to Ashish Pherwani, the lead author and EY's partner for media and entertainment.
We asked him if he may be amenable to engage with the Founding Fuel community along with senior practice leaders from the industry to discuss the different themes and take questions. He and the other stalwarts agreed. And we're delighted. The trends the report has highlighted come on the back of the pandemic and the lockdown and are most interesting. The report highlights some fundamental shifts:
Through all of 2020, the media and entertainment business fell by 24%. No surprises here because all businesses were impacted. But it's worth highlighting here that when the GDP grows fast, this sector grows faster. And when the GDP hurts, this sector hurts harder.
So, who got hurt the most? Most live events were cancelled. And because people were locked down, outdoor advertising got bludgeoned. Advertising rates in television took a hammering because airtime was on a discount. However, the volume of advertising did not decline much.
In the print business though, advertising declined by 41% and circulation was slashed by 21%. That meant, for the first time, digital ad revenues overtook print.
As for films, the less said, the better. Because most theatrical releases had to be postponed, propelling many to shift to the direct-to-digital model.
But there are silver linings as well. The Indian consumer now appears to be willing to pay for subscriptions. In 2020, 28 million Indians paid to watch channels such as Disney+Hotstar that are behind a paywall. In 2019, there were only 10.5 million.
Add to this number, the 284 million Indians who consumed content that is behind a paywall, but got to it because it is bundled with their data plan.
And then there is online gaming that emerged as the fastest growing segment. It reached 360 million homes in 2020 despite adverse regulations in some states.
This conversation on the emerging M&E landscape that we're curating will happen on ClubHouse. We'll keep you posted with details in tomorrow's newsletter and via our social media channels. If you aren't on ClubHouse yet, and may want to get on it, reply to this mail with your name and phone number. We have a few invites left to share on a first-come-first-serve basis. (P.S: ClubHouse works only on a recent version of an iPhone or an iPad, for the moment).
Have a good day!
In this issue
Why we underestimate risk
How to motivate when chips are down
Why 2021 feels like 2020
Why we underestimate risk
We look forward to Morgan Housel's posts on the Collaborative Fund Blog. And once again, his most recent post that appeared earlier this week had us nodding our heads in agreement. "History is one damned thing after another. A war ends, a boom follows, then a crash, then an uprising, then a pandemic, a breakthrough, a new boom, a new war. On and on, from agony to awe." Indeed! Having said that, he goes on to articulate why we underestimate risk and the learnings that we must embrace in the post-pandemic world.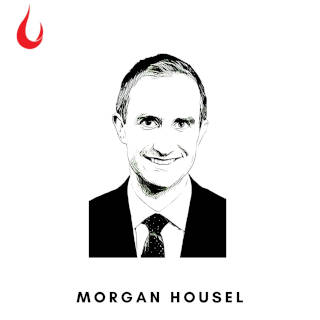 "It's astounding: 2020 became what people in the early 1990s assumed the world would look like in 2000."
"Big risks are easy to underestimate because they come from small risks that multiply… Big risks are easy to overlook because they're just a chain reaction of small events, each of which is easy to shrug off. A bunch of mundane things happen at the right time, in the right order, and multiply into an event that might look impossible if you only view the final outcome in isolation. Math is hard, but exponential math is deceiving.
"Covid is the same.
"A virus shutting down the global economy and killing millions of people seemed remote enough for most people to never contemplate. Before a year ago it sounded like the one-in-billions freak accident only seen in movies.
"But break the last year into smaller pieces.
"A virus transferred from animal to human (has happened forever) and those humans interacted with other people (of course). It was a mystery for a while (understandable) and bad news was likely suppressed (political incentives, don't yell fire in a theater). Other countries thought it would be contained (exceptionalism, standard denial) and didn't act fast enough (bureaucracy, lack of leadership). We weren't prepared (common over-optimism) and the reaction to masks and lockdowns became heated (of course) so as to become sporadic (diversity, same as ever). Feelings turned tribal (standard during an election year) and a rush to move on led to premature reopenings (standard denial, the inevitability of different people experiencing different realities).
"Each of those events on their own seems obvious, even common. But when you multiply them together you get something surprising, even unprecedented.
"Big risks are always like that, which makes them too easy to underestimate. How starkly we have been reminded over the last year."
Dig deeper
How to motivate when the chips are down
Prithvi Shaw had hit the headlines after scoring 546 in a school game as a 14-year-old and later became the youngest Indian to make a Test century on debut in 2018. Such talent often comes with idiosyncrasies, and Delhi Capitals coach Ricky Ponting has been struggling with them to get the best out of Shaw. However, a specific issue that Ponting has been trying to deal with might be a more common problem for those who find success a bigger motivator than failure.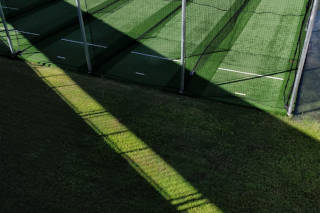 Cricket.au reports:
"I've tried (taking Shaw under his wing) the last two years and I've really enjoyed working with him," Ponting told cricket.com.au before departing for India. "I've had some really interesting chats with him through last year's IPL, just trying to break him down, trying to find out exactly what was the right way to coach him and how I was going to get the best out of him.
"But he had an interesting theory on his batting last year—when he's not scoring runs, he won't bat, and when he is scoring runs, he wants to keep batting all the time.
"He had four or five games where he made under 10 and I'm telling him, 'We have to go to the nets and work out (what's wrong)', and he looked me in the eye and said, 'No, I'm not batting today'.
"I couldn't really work that out.
"He might have changed. I know he's done a lot of work over the last few months, that theory that he had might have changed, and hopefully it has, because if we can get the best out of him, he could be a superstar player."
Dig deeper
Still curious?
K Ramkumar and D Shivakumar talk about learning, unlearning and staying relevant in a rapidly changing world. Listen: Conventional training and classrooms are archaic. How do you then learn?
Taking a bet opens up opportunities, but first ask yourself—what can I bet on, without betting the company, writes Subroto Bagchi. Read: The difference between taking a risk and risky behaviour
Having the right role models is critical to nudging us in the right direction. India needs to look beyond film stars, cricketers and politicians, writes Rishikesha T Krishnan. Read: Who are our heroes and role models?
Why 2021 feels like 2020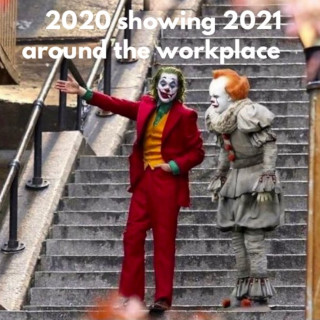 Tell us what you think and find noteworthy.
And if you missed previous editions of this newsletter, they're all archived here.
Bookmark Founding Fuel's special section on Thriving in Volatile Times. All our stories on how individuals and businesses are responding to the pandemic until now are posted there.
Warm regards,
Team Founding Fuel