[Photo by Lysander Yuen on Unsplash]
Good morning,
In The Knowledge Illusion: The Myth of Individual Thought and the Power of Collective Wisdom, Steven Sloman and Philip Fernbach point to several studies that show that people in general are surprisingly more ignorant than they think, and the world is more complex than they acknowledge.
They ask: "So why aren't we overwhelmed by this complexity if we're so ignorant? How can we get around, sound knowledgeable, and take ourselves seriously while understanding only a tiny fraction of what there is to know? The answer is that we do so by living a lie. We ignore complexity by overestimating how much we know about how things work, by living life in the belief that we know how things work even when we don't. We tell ourselves that we understand what's going on, that our opinions are justified by our knowledge, and that our actions are grounded in justified beliefs even though they are not. We tolerate complexity by failing to recognize it. That's the illusion of understanding."
How exactly do we get into this mess? Their answer is surprisingly simple. They write: "We've all heard young kids ask why again and again until the adult they are talking to resorts to a conversation-ending 'because'. Kids implicitly understand the complexity of things, that explaining at a deeper level just prompts more questions. One way to think about the illusion of explanatory depth is that adults forget how complex things are and decide to just stop asking questions. Because we are not conscious that we have made this decision to stop probing, we end up thinking we understand how things work more deeply than we do."
What questions did you give up asking?
In this issue
The business of 'sterile' test swab sticks
Toyota revisits Just in Time
Music for the day: Ode to Joy
Have a good day.
The business of 'sterile' swab sticks
Yesterday, The Indian Express reported an explosive story about how 'sterile' swab sticks under the brand name Bio Swab to collect nasal and throat samples for RT-PCR tests are actually packed in a slum pocket. The police had busted a racket. The easiest thing to feel is outrage.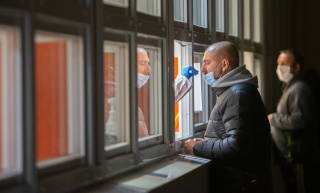 But if you pause for a moment and start to think about another narrative embedded within this story, other questions start to emerge. "Every morning for the last four days, nine-year-old Naitik Sharma has woken up, had poha for breakfast, and sat by his doorstep for hours to do just one task—insert two earbud-like long sticks in a plastic packet. For 1,000 packets, he earns Rs 20."
What is a nine-year-old kid who ought to be glued to a mobile screen or a laptop for online classes during the pandemic doing this for?
Upon investigating, turns out, "His mother, requesting anonymity, said she packed 1,000 such packets but is yet to receive payment. Her husband Ajay Sharma, who works in a furniture shop, is out of a job since lockdown-like curbs were imposed recently across the state.
"About 5,000 swab sticks have been distributed to each household, and at least a dozen families in the slum have been employed to pack them, a municipal official said. Meenakshi Wadvirao, who lives near the Sharmas, said four members in her family would sit non-stop from noon till 7 pm and pack 5,000 kits a day.
"We earned Rs 100. That is enough to buy vegetables," the report gathered.
The authorities are investigating and all the noise has it that they will make an example out of people such as these, who are driven to the brink. But just how did they get there?
Did society fail them? Did the state fail them?
Dig deeper
Revisiting The Toyota Way
The automobile industry is in the middle of unprecedented change reports Sean McLain in The Wall Street Journal. This, because after 50 years of perfecting the "just in time" model of manufacturing pioneered by Toyota and known in management textbooks as The Toyota Way, the model is being scrutinized and revisited by every company in the industry—Toyota included. And this doesn't have to do with the pandemic, but a confluence of other factors as well, that includes climate change and the emergence of electric vehicles.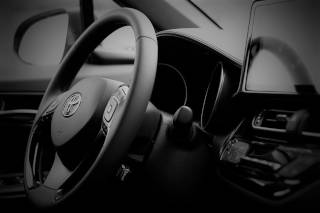 "Toyota asked its suppliers to stockpile parts, the antithesis of just in time."
"The hyper efficient auto supply chain symbolized by the words 'just in time' is undergoing its biggest transformation in more than half a century, accelerated by the troubles car makers have suffered during the pandemic. After sudden swings in demand, freak weather and a series of accidents, they are reassessing their basic assumption that they could always get the parts they needed when they needed them.
"A freak snowstorm in Texas in mid-February shut down a refinery that feeds production of 85% of resins produced in the US. Those resins go into components from car bumpers to steering wheels. They're some of the least expensive raw materials in a car, but they go into seat foam, and dealers can't sell a car without seats.
"Then there is the influence of Electric Vehicles on the ecosystem. It is '...adding pressure on car makers to rethink a half-century of automotive history, because these vehicles make heavy use of parts in the shortest supply, including lithium-ion batteries and semiconductors.'
"The companies are taking a page from the playbook of Tesla, which in turn was influenced by Silicon Valley. Tesla built a $5 billion battery factory called the Gigafactory in the Nevada desert with Panasonic Corp."
Interestingly, Toyota has put its head down and is doubling down on efforts to revisit its model.
Dig deeper
Still curious?
That there's much that doesn't work in India's state machinery is a truism. But how do you juxtapose that with things that do work? A learning session on Systems thinking, state capacity and grassroots development with Arun Maira, Harish Hande, Mekhala Krishnamurthy and M Rajshekhar. (Video)
Taking a bet opens up opportunities, but first ask yourself—what can I bet on, without betting the company, writes Subroto Bagchi. Read: The difference between taking a risk and risky behaviour
All discovery, invention, innovation are outcomes of curiosity, of asking all manner of questions, writes R Sriram. Read: Why questions score over answers
Music for the day: Ode to Joy - Flash Mob Started by One Little Girl
The kindness of strangers has kept us all going in this time. To be moved by our circumstance, to reach out and do our bit to help is the only music that springs new hope. It has sustained us. And it will in the future.
~ Kavi Arasu
What's helping you get through these tough times? Send us the song, poem, quote that is your balm now. And we will share it through this newsletter.
And if you missed previous editions of this newsletter, they're all archived here.
Bookmark Founding Fuel's special section on Thriving in Volatile Times. All our stories on how individuals and businesses are responding to the pandemic until now are posted there.
Warm regards,
Team Founding Fuel
(Note: Founding Fuel may earn commissions for purchases made through the Amazon affiliate links in this article.)