[Social Woodlands from USA, CC BY 2.0, via Wikimedia Commons]
Good morning,
In The Heart of Business: Leadership Principles for the Next Era of Capitalism, Hubert Joly, who as the chairman and CEO of Best Buy turned around the company, shares how he spent the first few days at Best Buy. He wanted to spend time with people who knew a lot about what was going on at Best Buy—the front liners.
"September 4, 2012, was the first day of my new job as CEO of Best Buy. But instead of driving to the company's headquarters in Richfield, Minnesota, I drove about 60 miles north of Minneapolis, to St. Cloud, a town hugging the Mississippi River at the heart of the state's farmland. I would spend my first three days on the job working in the town's Best Buy store on Division Street.
"I was new not only to Best Buy but to retail in general, and I had a lot to learn. I also knew that listening to front liners was the best way to do that. Wearing my khaki pants and the iconic Best Buy Blue Shirt with a 'CEO in Training' tag, I spent my first day meeting the staff, listening, asking questions, walking up and down the store, visiting every department, observing sales associates interact with customers, and asking more questions…
"During that dinner, for example, one of the sales associates pointed out that the bestbuy.com website's search engine was a problem. Customers could not find what they were looking for. She demonstrated by typing 'Cinderella' in the search bar. The search engine spat out a list of Nikon cameras. I could not believe it.
"What I learned in these first few days, listening to store employees and observing what was going on in the store, I could never have fathomed poring over spreadsheets or sitting in meeting rooms with other executives in HQ. After a few days listening to my new colleagues and observing their work, I had gotten so many ideas about what we could do—and do quickly—to start fixing the business. When a business is in trouble, listening to the individuals on the front line is the best place to quickly identify what 'crazy, goofy, or stupid' things, as I later told store managers, have been getting in the way. Best Buy's turnaround started with Blue Shirts in St. Cloud."
In this issue,
Transformation starts with the leader
The ghosts of economic reforms
The Age of WhatsApp
Transformation starts with the leader
The next 10 years of banking will be completely and radically different from the last 50. How do we prepare for it through the lens of governance, leadership and culture?
That was broadly the theme of this discussion at the digital launch of the book, Transformational Leadership in Banking: Challenges of Governance, Leadership and HR in a Digital and Disruptive World, edited by Dr Anil Khandelwal, former chairman of Bank of Baroda, based on contributions from 34 stalwarts.
Founding Fuel, as the knowledge partner, teamed up with leading book publisher Sage to curate this special conversation moderated by Indrajit Gupta, co-founder, Founding Fuel.
The panel included:
Shyamala Gopinath, former chairperson of HDFC Bank and former deputy governor, RBI
Ravi Venkatesan, former chairman of Bank of Baroda
Rajnish Kumar, former chairman, State Bank of India
MS Sriram, chairperson, Centre for Public Policy, IIM Bangalore
Dr Khandelwal's observation towards the end of the discussion got to the very heart of the issue.
He said, "we must understand the writing on the wall. Digitization is both an opportunity as well as the biggest threat. When new partners, new actors come, banking cannot remain with bankers, because anybody who has customers can do banking.
"Transformation is not a choice now. Transformation will create fundamental shifts and therefore the leaders of today and tomorrow have to have a transformative vision. That vision needs to be de-jargonised from corporate boardrooms to middle management.
"I always believe that working at the self level is very important. Reverse mentoring, learning from your juniors, learning from above.
"Transformation is not a push button thing. Most of the time it starts with leaders, it ends with leaders, and therefore I said, transformation has to become the new nervous system of the banks."
Dig deeper
The ghosts of economic reforms
The pandemic has exposed how weak the healthcare infrastructure is and how miserable access to it is for those who live in rural India. Just how did things get here? Puja Changoiwala's attempt to answer these questions in Scientific American had our attention. She argues that rural India is home to 895 million people, but it has only a quarter of the country's health infrastructure.
"This imbalance is largely a consequence of the privatization of India's health care sector in the 1990s, when the country, reeling from a debt crisis, accepted structural adjustment loans from the World Bank and the International Monetary Fund (IMF)… The loans came along with mandatory 'conditionalities' in fiscal and economic policies. These included financial and trade liberalization and deep cuts in social spending—especially in health care and education…
"In effect, the international financial institutions demanded that India lower the standard of living of the bulk of its people. Thus, economic liberalization meant the abandonment of poor and rural Indians to competition-driven market forces that deprived them of affordable health care—while rich Indians got access to world-class health care. The policy prescriptions commodified health services, transforming them into a private good instead of a basic human right.
"The economic reforms also meant that the poor would have to pay for medicines, bandages and other supplies, even in publicly funded facilities. In accordance with SAP conditionalities, the Indian government introduced 'user fees' in public hospitals… But many of the rural poor cannot afford user fees, which have reduced admission rates in hospitals… In addition, nearly 60 percent of hospitals, 80 percent of doctors and 75 percent of pharmacies are located in urban areas, where those who can afford these services reside. Even before the pandemic, this disparity had contributed to the shortening of villagers' lives by four to five years as compared with their urban counterparts."
Dig deeper
The Age of WhatsApp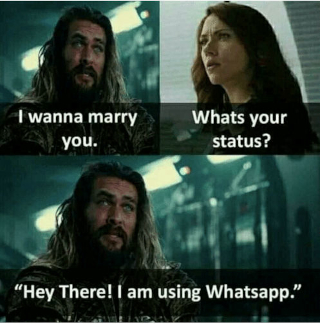 (Via WhatsApp)
Found anything interesting and noteworthy? Send it to us and we will share it through this newsletter.
And if you missed previous editions of this newsletter, they're all archived here.
Bookmark Founding Fuel's special section on Thriving in Volatile Times. All our stories on how individuals and businesses are responding to the pandemic until now are posted there.
Warm regards,
Team Founding Fuel
(Note: Founding Fuel may earn commissions for purchases made through the Amazon affiliate links in this article.)