[Photo by Michal Parzuchowski on Unsplash]
Good morning,
Maria Konnikova's The Biggest Bluff is a compelling book for various reasons. On the one hand it is about what it takes to go outside your comfort zone, learn to focus and come up trumps. Then on the other hand, it contains narratives from the journey to get there. And that is very similar to what entrepreneurs go through. In this passage excerpted from the chapter on The Art of Losing, she talks about what she learnt from her mentors.
"Hyper-aggressive play, he tells me, can be a short-term boon. But most of the time, those players go broke. And at the highest levels, they don't last more than a heartbeat…. There was a time when these hyper-aggressive guys could do very well. Some of them were stars. And then the overaggressiveness ironed them out. They're on the rail now. You have to find the balance, and some of these guys don't put the brakes on, ever.
"So what's the answer? Action Dan [professional poker player Dan Harrington] and Erik [Erik Seidel, Poker Hall of Fame inductee] himself actually offer a pretty compelling case study by their success: Be solid, fundamentally. Cultivate the solid image. And then add the hyper-aggression, but at the right place and the right time. Not always, not continuously, but thinkingly.
"There's never a default with anything. It's always a matter of deliberation. Even seven-deuce—the worst hand, statistically speaking, that you can be dealt—can be playable in the right circumstances. The thing is, the circumstances are usually not right—and the hyper-aggressive player may run over everyone for a while and forget that at some point, it will all come to a screeching halt. Of course, being too conservative is also a liability. You become predictable. And oftentimes, you lose the ability to press the fold button. You've been waiting so patiently for a good hand that you won't let it go….
"'But here's what I can tell you. The thing you have to conquer most obviously is yourself,' Dan continues. 'Mike Tyson said it best. 'Everyone has a plan until you get punched in the mouth'.' And he's right. Until you go through a month of everything going wrong, you won't know whether you have what it takes. You will never learn how to play good poker if you get lucky—it's as simple as that. You just won't."
Stay safe and have a good day!
In this issue
Balancing regulations and spread of innovation
Cow dung economics
A reality check
Balancing regulations and spread of innovation
In his essay, S. Ramakrishna (Rama) Velamuri, Professor and Dean, School of Management, Mahindra University, Hyderabad, makes a strong case for a policy push to ensure that ecommerce diffuses fast and widely. China's experience offers some lessons—good and bad—especially in balancing regulations and diffusion of innovation.
Rama writes, "it is important for regulators to strike a balance between regulations on the one hand and the speed of diffusion of innovations on the other. Sometimes, well formulated regulations take time to be put in place but can lay the foundation for the subsequent fast uptake of innovations. China's digital payments innovation diffused fast and widely based on minimal regulation (also referred to as light touch regulation), making the country the most cashless of the large economies of the world. However, the growth of Alipay and WeChat Pay was so uncontrolled and they branched off into so many other activities traditionally provided by banks and other financial services organizations, that the Chinese government had to step in to restore order, fearing they could endanger the financial system of the country. India's digital payments ecosystem took much longer to gather pace, but the introduction of the Unified Payments Interface (UPI) ensured a level playing field and the growth in digital transactions since then has been nothing short of spectacular."
Dig deeper
Cow dung economics
Even as a national debate rages around cow vigilantes and the communal polarization they are causing, an interesting story on the economics of cowdung by Lhendup Bhutia from the archives of the now defunct Open Magazine got our attention. It compelled us to wonder, is there more to this vigilantism than what meets the eye?
Bhutia's reporting on the theme leads him to Maa Gou Products (MGP) based in Bengaluru. "MGP is one of several businesses aiming to profit from cow urine and dung that have mushroomed in the country over the past few years. This Bengaluru-based firm makes and retails several products, ranging from ayurvedic medicines and ointments to daily consumables, an offer basket that includes many of the classical 'panchgavya', the blessed five: cow milk, curd, ghee, urine and dung."
"We are not gau rakshaks (cow protectors) out on the roads screaming 'gau raksha, gau raksha'. We are businessmen. And this is a huge untapped market." one of the promoters of MGP tells Bhutia.
On looking around, he discovers that "Most of these companies that have sprung up are professionally run, with well-planned business models and supply chains. MGP, for instance, was set up with an investment of Rs 1.2 crore by five promoters—among them, apart from Sonika, was Radhye Shyam Goenka, one of the founders of Emami, a well-known herbal products company.
"The clever marketing of the Indian cow and the growing demand have had a ripple effect on the supply chain all the way back. Cow shelters, for example, are being equipped with computers to address inquiries and keep track of orders. Distillation units are being set up to process hundreds of litres of cow urine. Some shelters have turned partly into manufacturing units."
Whoever would have imagined there is money to be extracted out of poop?
Dig deeper
A reality check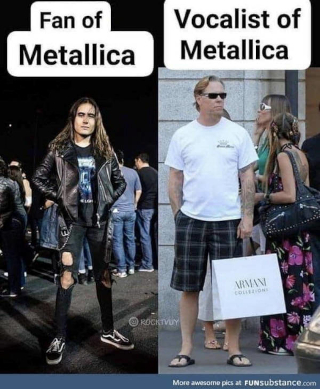 (Via WhatsApp)
Found anything interesting and noteworthy? Send it to us and we will share it through this newsletter.
And if you missed previous editions of this newsletter, they're all archived here.
Bookmark Founding Fuel's special section on Thriving in Volatile Times. All our stories on how individuals and businesses are responding to the pandemic until now are posted there.
Warm regards,
Team Founding Fuel
(Note: Founding Fuel may earn commissions for purchases made through the Amazon affiliate links in this article.)