[From Unsplash]
Good morning,
Srinivas Rao is host of The Unmistakable Creative podcast that we like to tune in to once in a while because it features interesting people Cal Newport, Simon Sinek and Seth Godin. That is why when we came across The Extraordinary Achiever's Manifesto by him, we gave it a close look. While we're not big on motivational and self-help books, this one had our attention.
"You can't build a castle with just one brick. You need tons of materials. You need insights, wisdom, and ideas from people who have come before you.
"In the nearly 300 interviews I've conducted for BlogcastFM of extraordinary people, there is not one who hasn't mentioned the influence of coaches, mentors, and advisors. For many of us, that influence begins—and ends—with parents and teachers, which is unfortunate because they give us a predefined, limited perspective into what's possible in our lives.
"I'm not blaming our parents or teachers. They've just passed on what's worked for them. But today you've got an opportunity to be extraordinary like no time in history—if you're willing to tap into it. The gap between creativity and technology is narrower than it's ever been, giving every one of us an amazing opportunity for self expression.
"If you're looking to make a transformation or realize a dream, you have to put skin in the game. My friend Dyana Valentine gave me the most brilliant piece of advice I've ever heard on how to make a successful career transition. Treat your day job as your first angel investor.
"Most of us are busy pissing away money on fast food, junk that will eventually end up in landfills, and things that don't add anything to our long-term happiness. If you'd like to change that, I recommend that before your next purchase you ask yourself, 'How will I feel about this a year from now?' Instant gratification is one of the easiest human emotions to prey on. Advertisers are geniuses at it.
"Maybe you're happy with your day job and being extraordinary means something else to you. That's fine. But being extraordinary is still going to require an investment of time and other resources. Invest in your extraordinary potential instead of your collection of useless crap."
Follow this link to download the full version.
In this issue
Facebook by any other name
India crosses 'a billion doses' milestone
Re-imagine
Facebook by any other name
The Verge reported that Facebook "is planning to change its company name next week to reflect its focus on building the metaverse". Facebook is betting big on the metaverse and recently announced that it is recruiting 10,000 people in Europe for its big shift. But the question is does changing its name even make sense?
Perhaps. As Benedict Evans noted in a tweet, "if you're going to create an entirely new product line (around VR and gaming, for example) then it could make a lot of sense to create a new holding company with a new brand, so that the new product doesn't get associated with the tarnished brand."
An even more interesting perspective came from Mark Levine in his newsletter: "Apparently 'Horizon' and 'Meta' are among the candidates. I don't know what the metaverse is and I intend to go as long as possible without finding out, which probably means next week, but I prefer to read this story as 'the Facebook brand has achieved maximum saturation and now we're starting over with something cooler.' I also assume that if you work at Facebook Inc. and you meet someone and say 'I work at Facebook' they will say 'ugh Facebook is the worst huh' and you will probably say 'yep.' Whereas if you work at Horizon Amalgamated Metaverses Inc. and you meet someone and say 'I work at Horizon' they will say something like 'oh how's the metaverse these days' and you'll almost say 'actually I work on the vaccine conspiracy theory team at Horizon's Facebook product' but you'll stop yourself and say 'oh, good, good metaverse.'
Dig deeper
India crosses 'a billion doses' milestone
After some missteps initially, India's vaccination rollout picked up speed and crossed the one billion doses landmark early on Thursday, a key public health milestone. There are still more milestones to cross—especially getting at least 60-65% of the population fully vaccinated, especially for those above 45. Scaling up faster—with more vaccines in the pipeline—should help. Getting to one billion is no mean achievement, and India owes much to everyone in the value chain.
In The Indian Express, K Srinath Reddy, president, Public Health Foundation of India (PHFI), details some of the factors that helped India through this journey.
He writes, "the commitment from policymakers was a key catalyst in providing direction and speed to the vaccine yatra. Our vaccine supply chain is now rapidly expanding with increasing quantities of indigenously developed as well as internationally developed vaccines licensed for manufacture in India. This has helped to ramp up daily vaccination rates. Investing in domestic manufacturing capacity, permitting globally approved vaccines that were cleared by credible foreign regulators and direct central procurement and distribution helped to overcome supply constraints. Effective communication strategies helped motivate and mobilise people for vaccination. A large number of vaccinators were trained and deployed. The logistics of the supply chain were closely monitored. Though manufacturing was slow initially due to the US government's export restrictions on raw materials and ancillary equipment, they were overcome through diplomatic interventions. The manufacture of vaccines was scaled up by enabling more production centres. Inter-ministerial and inter-agency cooperation provided a coordinated response. Development partners, including UN organisations, played a supportive role in assisting in supply chain logistics, training and vaccine confidence campaigns. Civil society organisations and the private sector partnered with central and state governments to craft a collective social response to a major public health threat."
Dig deeper
Re-Imagine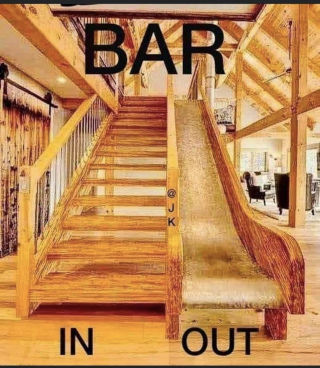 (Via WhatsApp)
Found anything interesting and noteworthy? Send it to us and we will share it through this newsletter.
And if you missed previous editions of this newsletter, they're all archived here.
Warm regards,
Team Founding Fuel