[The Chandrayaan 2 module on GSLV MK III. From Isro, CC BY-SA 4.0, via Wikimedia Commons]
Good morning,
In March this year, we had hosted a conversation on Clubhouse with some fine minds who had witnessed how India built it's higher education institutions in the early years. One of the speakers included senior science journalist P Hari, whose book Space, Life. Matter. has made it to the longlist of the best non-fiction books to emerge this year at Tata Literature Live. Like the conversation, the book contains unheard of narratives.
"Trivandrum was the birthplace of India's rocket development programme, begun under the Atomic Energy Commission… U.R. Rao, who had the responsibility for developing India's satellites, moved the satellite teams from Trivandrum and Ahmedabad to Bangalore. Rao had confirmed after a thorough study what he knew by instinct: that Bangalore had the best intellectual and physical infrastructure in India to support satellite development.
"There was trouble in Trivandrum soon after Rao announced his decision. Engineers were keen to move to Bangalore but trade unions in Kerala protested against their transfer. Rao had to agree to leave all satellite-related equipment in the state capital. Workers in Trivandrum seemed to believe that their comrades would come back if their equipment remained in the city. Rao worked quietly, moving people from Trivandrum one by one over a few months, not always giving clear reasons for the move. 'I was asked to come to Bangalore for some work,' said V.A. Thomas, one of the first engineers to move from Trivandrum. 'I didn't know about the new satellite programme in Bangalore till I reached there. When I reached Bangalore, Rao asked me whether I wanted to stay there and be part of the satellite project or go back to Trivandrum.' Thomas chose to stay back in Bangalore. Gradually most satellite engineers at Trivandrum moved to Bangalore. To pacify the unions in Kerala a small engineering team was left in the state capital, and it was to be kept active till everyone in the town accepted that satellite development was gone from there forever. This team was to be wound up in 1978.
"Within a few days of arriving in Bangalore, Thomas had arranged a pooja for the new office, with only a few people in attendance: U.R. Rao, K. Kasturirangan, antenna specialist S.P. Kosta, director T.N. Seshan, joint secretary M.A. Vellodi, Thomas himself, and some administrators. The pooja was done on 11 September 1971, but the sheds became ready only in early 1972. Till then, one room at the old Gymkhana Club in IISc served as the office for the space programme. It also served as an informal coffee club for students of the aerospace department."
Stay safe and have a good day!
In this issue
The best place to start
Status and beauty
Ingenuity
The best place to start [FF Exclusive]
In the latest edition of Hustle Fuel, a series that looks at the world of work and entrepreneurship from a woman's lens, Aparajita (Opu) Bhattacharyya talks to Parul Gupta, co-founder and president of Springboard, a Bay Area-based online learning platform that prepares students for "new economy" skills such as data analytics and AI/machine learning with its comprehensive, mentor-led online programmes.
Parul tells Opu that "in the world of workforce development, you have to work backwards from what the employers hire for. When we develop new programmes, we start from employer research and labour statistics research."
Being an end user herself opened Parul's eyes to the opportunity ahead of Springboard and helped her co-found the company though she had a non-education background herself. Back in 2012, Parul was working at IBM research and needed to learn machine learning for one of the projects she was working on. With a full-time job and a toddler in tow, it was difficult for her to step out and learn the new course. She took a few MOOCs (Massive Open Online Courses) on learning platforms like Coursera and Udacity, which got her thinking about how powerful the e-learning space was.
For a professional learning platform such as Springboard, being user-centric translates into building products for improved employment outcomes. Parul highlighted two key differentiators—one-on-one mentoring and virtual internships—that enable Springboard to deliver better student experience and outcomes. For example, every single learner is matched with an expert mentor who's a practitioner in their target industry. The mentor provides one-on-one tailored support every week including goal-setting, progress tracking and technical feedback. The virtual internships/capstone projects almost represent a real-world culmination of all their courses offer and truly allow their students to "learn by doing". These projects then become meaningful portfolio pieces that can help land full-time jobs, where employers want evidence of mastery, not just credentials.
Dig deeper
Dig deeper
Status and beauty
A conversation that had us totally hooked was one where the economist Tyler Cowen engaged with Ashley Mears, a sociologist and writer who used to be a fashion model at an elite men's club. Her experience there is the theme of her most recent book and her learnings from there are what Cowen seeks to understand.
Cowen: Let's say I had a rule not to eat food in restaurants that were full of beautiful women, thinking that the food will be worse. Is that a good rule or a bad rule?
Mears: I know this rule, because I was reading that when you published that book. It was when I was doing the field work in 2012, 2013. And I remember reading it and laughing, because you were saying avoid trendy restaurants with beautiful women. And I was like, "Yeah, I'm one of those people that's actually ruining the food but creating value in these other forms because being a part of this scene and producing status." So yeah, I think that's absolutely correct.
The thing that maybe is interesting for you about my book that helps explain your book is that the beautiful women that are inside these restaurants, giving off status—that there's this whole organized system to bring them there. The restaurants and the clubs hire, on a contract basis, this group of people called promoters, party promoters. Their job is to go out and find a bunch of beautiful women and then bring them to the restaurant.
Then the women get dinner for free, so the food comes out family style, and they eat for free. That sets up the obligation that then she'll go with him to the nightclub, which is usually upstairs or attached in some way, or the managers are connected. They're both profiting on having beautiful women in there and selling the experience of being around beautiful women. But indeed, the food's not that great.
Cowen: As you probably know, there's some modest degree of evidence that attractive people are smarter, on average at least. So why isn't it the case that these supposed party girls—a lot of them are quite bright—they figure out ways of signalling that they're smart, which is not hard to do in conversation, but have some well-to-do men who maybe find it hard to meet the beautiful women they want to marry, and they go to the club, and they look for the signals from the really smart party girls. Why doesn't the market work that way? What keeps them apart?
Mears: …It becomes difficult to try to forge any kind of meaningful connection when the lights are low and the music is loud. I know people are talking, but really like shouting into each other's ears. The setup of that kind of a situation works against any woman who's trying to show that she is a real intellectual or she has some kind of occupational or educational prestige.
Ingenuity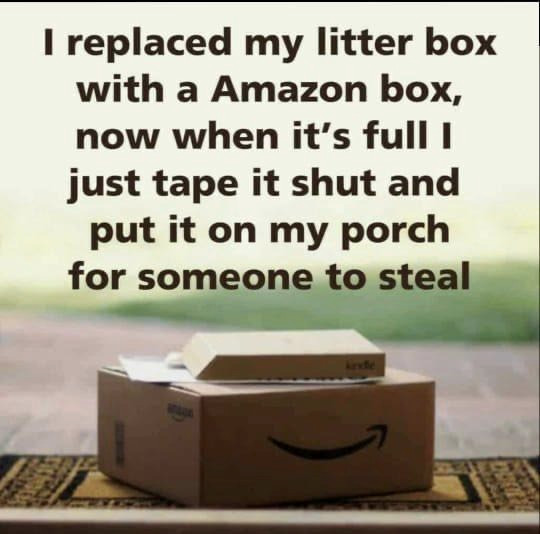 (Via WhatsApp)
Found anything interesting and noteworthy? Send it to us and we will share it through this newsletter.
And if you missed previous editions of this newsletter, they're all archived here.
Warm regards,
Team Founding Fuel
(Note: Founding Fuel may earn commissions for purchases made through the Amazon affiliate links in this article.)