[From Unsplash]
Good morning,
One of the reasons we have given up watching most news television is because they are loud. Most anchors appear to have forgotten the art of interviewing. That is why on revisiting Working, a memoir by the legendary journalist Robert A Caro, we paused and nodded our heads in appreciation at the notes he had made on how interviews must be conducted.
"Interviews: silence is the weapon, silence and people's need to fill it—as long as the person isn't you, the interviewer. Two of fiction's greatest interviewers—Georges Simenon's Inspector Maigret and John le Carre's George Smiley—have little devices they use to keep themselves from talking, and let silence do its work. Maigret cleans his ever-present pipe, tapping it gently on his desk and then scraping it out until the witness breaks down and talks. Smiley takes off his eyeglasses and polishes them with the thick end of his necktie. As for myself, I have less class. When I'm waiting for the person I'm interviewing to break a silence by giving me a piece of information I want, I write 'SU' (for Shut Up!) in my notebook. If anyone were ever to look through my notebooks, he would find a lot of 'SUs' there."
On thinking about it, we told ourselves, why just journalism, this is a good thumb rule to apply in our daily lives as well. How often do we listen to those around us? Might as well make a mental note of how often we must "SU" when conversing with others.
Stay safe and have a good day.
In this issue
What went wrong with Sri Lanka's 'organic only' policy
The ultrafast economy
Mastering self-control
What went wrong with Sri Lanka's 'organic only' policy
In an essay in The Hindu, Meera Srinivasan points out that the problem with Sri Lanka's disastrous organic only policy was not about embracing organic farming, but how the government went about it—rushing through without a plan, when they should have done it slowly in phases, listening to farmers and to science.
Srinivasan writes, "On May 6, President Gotabaya issued a gazette banning the import of chemical fertilizers, in what was widely seen as a rash embrace of organic farming promised in his poll manifesto. At a time when all sectors, including agriculture, were reeling under the persisting economic impact of the pandemic, the Rajapaksa administration's announcement, perhaps the most consequential change to agriculture policy in the region in recent decades, came with no consultation, forethought, or convincing transition plan apparent. In a curiously belated effort months after changing policy, the Ministry of Agriculture on Thursday (December 16) said it was setting up a task force to study and report on the 'adverse effects of the use of chemical fertilizers and chemical pesticides on the human body.'"
Even after the pushback, it appears that the government failed to see what was wrong with its approach. Srinivasan writes, "Acknowledging there was 'some criticism [of] and resistance' to his government's 'organic only' policy, he told the summit: 'In addition to chemical fertilizer lobby groups, this resistance has come from farmers who have grown accustomed to overusing fertilizer as an easy means of increasing yields.' He did not mention Sri Lankan scientists, who have slammed the initiative, terming it 'ill-advised' and 'a catastrophe' in the making."
Dig deeper
The ultrafast economy
Need something? No problem. Look up any app on your phone such as Zepto, Dunzo, or Swiggy's Instamart and they promise to deliver it at blazing speed within 10 minutes. Why would anyone want something as fast? And what drives this economy? These are questions Roshni P Nair and Venkat Ananth explore on The Signal.
"The impatience is definitely manufactured. Ten, 15, and 20-minute promises are artificial anchors created to exploit present bias," Anirudh Tagat, an economist researching the subject tells the writers.
"Consumer-facing businesses deploy immediate rewards such as discounts, bundles, hyperconvenience, and express delivery to exploit our present bias. These are the artificial anchors Tagat was referring to," their conversation reveals.
"The obvious use cases for ultrafast delivery are extremely limited—wanting cigarettes or contraceptives, missing an ingredient while cooking, or needing more tonic water for the drinks served at your house party—but you'll still opt for the service even if you don't need it."
Dig deeper
Mastering self-control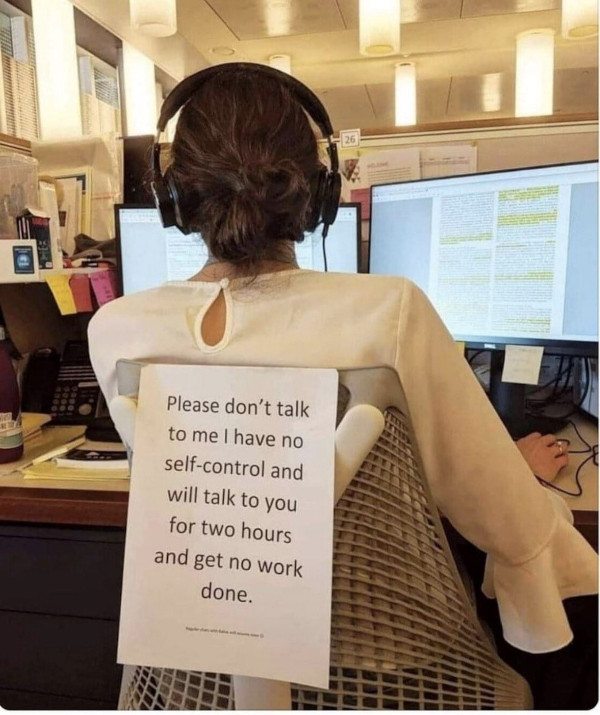 (Via WhatsApp)
Found anything interesting and noteworthy? Send it to us and we will share it through this newsletter.
And if you missed previous editions of this newsletter, they're all archived here.
Warm regards,
Team Founding Fuel
(Note: Founding Fuel may earn commissions for purchases made through the Amazon affiliate links in this article.)