[From Pixabay]
Good morning,
In The Parasitic Mind, Gad Saad, professor of marketing at the John Molson School of Business at Concordia University, gives us a short course on how scientists find out what's truth and what's not. To be precise, "How do scientists decide that a given finding is suitably robust to be considered an empirical truth worthy of being added to the pantheon of core knowledge of a given discipline?"
The most common methods are: Replication studies, literature reviews, and meta-analyses.
Saad writes, "As a first step, the finding has to be replicated by a sufficient number of independent researchers. This is a cornerstone of the scientific method, and yet the social sciences have an abysmal rate of replicable results.
"Another integral part of the scientific process is the literature review. A research project is part of a grand scientific story to which other researchers have previously contributed. Accordingly, if you wish to recount the full narrative of your scientific journey, you must recognize the predecessors who have provided important pieces of the larger puzzle. Or in the immortal words of Sir Isaac Newton, 'if I have seen further, it is by standing on the shoulders of giants.'"
Finally, meta analysis. "Meta-analysis is a statistical technique for combining comparable studies into one 'mega-study.' A key element of a meta-analysis is deciding which studies to include while being mindful of the so-called 'file drawer' problem where editorial bias leads to the exclusion of studies in the literature that yielded null results."
But, there is one more way of bulletproofing your arguments. "Nomological networks of cumulative evidence". It is basically about building a network of cumulative evidence stemming from widely different sources, all of which serve to construct the final jigsaw puzzle.
Saad gives the example of Charles Darwin. He writes: "A judicious district attorney patiently amasses a mountain of evidence prior to bringing his case in front of a jury. Darwin, the ever-so-careful scientist, was more assiduous than any legal prosecutor could ever be. He collected data for several decades before he felt sufficiently confident to present his case before the world. This approach epitomizes the gift of the human intellect. It is akin to building a jigsaw puzzle. No single piece is sufficient to see the full image but once all of the pieces are placed in their rightful positions, the final pattern emerges clearly."
Have a good day!
The evolution of Tata's super app
Tomorrow, TataNue will make its official debut. This super app from the house of Tata's has been in the making for a long while. Just what may this app look like and how did it evolve?
This is a question our co-founder Indrajit Gupta had asked Hari Menon, co-founder of Big Basket, in an AMA with the Founding Fuel community on Twitter Spaces. Menon offered much perspective and gave us glimpses of what to expect. He sits on the board of Tata Digital as well, which acquired a 64% stake in Big Basket last year.
Menon started by explaining how "dark stores" work. "The closer your customer is to a dark store, the faster you can ship what you want to them. If you want to make 100% of your deliveries in 10 minutes, then you must have all your dark stores within a 500 meter radius."
But his experience running Big Basket has it that this is both unviable and unsustainable. There are some things a customer may need as quickly as possible, yet others they are willing to wait for, and then there are products customers are willing to book on an app and come to a store later to pick up so they don't have to wait at checkout counters. These learnings have emerged over the years. What he has on his side are learnings as well on how to manage complex supply chains, all thanks to building and running Big Basket over the years.
All these experiences are now being refined and deployed across other entities within the Tata group that include 1mg, Croma, Tata Cliq, and Big Basket as well.
Building Big Basket out over the years taught the founding team how to manage dark stores and get close to customers. This is a departure from the centralised warehousing model. This is one of the first learnings that is being deployed behind the scenes so 1mg, Croma and Tata Cliq get dark stores.
Past experience has it that as they move to such a model, volumes they must ship to customers will pick up. In turn, other units must gear and learn how to negotiate better prices and operate more efficiently to deal with these volumes. It is something the Big Basket team had to deal with a few years ago.
Then there is the future to think about as well. Being part of a conglomerate offers these entities the possibility to create common warehouses and that opens other possibilities. "Imagine a situation where there is a Croma store in one place. Just next to it is possible to create a Big Basket Now dark store. And you can have a collection center (where customers pick up orders placed on the app) for 1 mg," Menon said.
The conversation was a riveting one. For those who missed it, here's the link to part 1 and part 2 of the conversation. Meanwhile, the early reviews are out. Once you get your hands on it, let us know what you think about the Tata super app.
Dig Deeper
The solo capitalist ecosystem
Solo capitalists are people who aren't spoken about in the same breath as venture capitalists or private equity funds. But when looked at, they have the same wealth heft that such firms carry and Nikhil Basu Trivedi, co-founder and general partner at Footwork VC highlighted five traits that bind solo capitalists.
They are the sole general partner (GP) of their funds.
The solo capitalist is the only member of the investment team.
The brand of the fund = the brand of the individual.
They are typically raising larger funds and writing larger checks than super angels, i.e. $50M+ funds, and able to invest $5M+ in rounds.
They are competing to lead Seed, Series A, and later stage rounds, against traditional venture capital firms.
The Generalist blog does a deep dive into why the rise of solo capitalists in recent times is a good thing for entrepreneurial firms that are moving at speed.
"Solo investors keep it simple. Thanks to their unilateral position, they're able to make investment decisions rapidly, winning allocation by being decisive. Shruti Gandhi of Array Ventures noted that 'We usually decide on the call and spend more time with additional diligence, negotiating terms, etc.'
"Soona Amhaz from Volt also mentioned her rapid turnaround: 'My investment process typically takes a few days. I can move fast since there's less red tape to get through to finalize the decision.'
"This cycle seems to be common among solo investors and represents a considerable shift from traditional dynamics.
"Such speed persists once an investment has been made. Several solo investors I spoke with remarked that part of their value was responsiveness. Nik Milanovic, for example, said 'You can ask any founder I invested in, I respond almost immediately.'"
But this is not to say that it's a smooth ride. "Being a solo GP is an incredibly intense and unique job from a time commitment, pace of execution, and breadth / depth of skill set required. It's not just about knowing how to invest and source, but you also must handle all of the operations, fundraising, brand building, and scaling that comes with running a successful firm for the long-term," he goes on to point out.
Dig deeper
Two factor authentication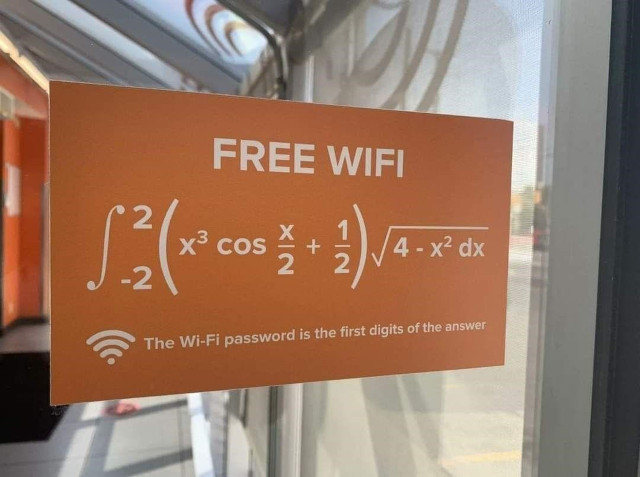 (Via WhatsApp)
Found anything interesting and noteworthy? Send it to us and we will share it through this newsletter.
And if you missed previous editions of this newsletter, they're all archived here.
Warm regards,
Team Founding Fuel
(Note: Founding Fuel may earn commissions for purchases made through the Amazon affiliate links in this article.)