[From Unsplash]
Good morning,
In Passage Meditation—A Complete Spiritual Practice, Eknath Easwaran writes:
"When I was a student of English literature, we were expected to know a great deal about Shakespeare's plays: Hamlet's motivation, the psychology of Lady Macbeth, the kinds of comedy in A Midsummer Night's Dream. How many books I read by how many scholars, critics, producers, theater historians, actors—all of it about Shakespeare; scores and scores of books from secondary perspectives. I read what ­Richards thought about Bradley's comment on Coleridge's opinion of Dryden's evaluation of Shakespeare in his "Essay of Dramatic Poesy." Endless! Only later did I realize that by poring over the words of Shakespeare himself, I could have penetrated into the characters, the plot twists, the poetry, the very texture of the plays and of Shakespeare's spirit. But I did not know this at the time; I probably lacked the confidence to put it into practice. Only after I learned to meditate and began to trust my own powers of observation did I see that I had mistaken a packet of maps for the land.
"So please read the words of Saint Augustine and don't do what I did with the Bard and read what A claims B said C thought about Saint Augustine. The opportunities to detour increase all the time; so many books on the spiritual life are available, an overwhelming array. Don't spend time on faint reflections; go directly to the sources of radiance."
Easwarn uses his experience with Shakespeare to make a point about practicing spirituality, but the point about going to the source applies to many fields. Take economics, for example. There is much to be learnt from Karl Marx or Adam Smith, which we might not get if we only read people's commentaries on their books. We might end up with something interesting too.
For example, businessmen tend to give lectures on Adam Smith and the invisible hand of the market, whenever they are unhappy with regulations. But here's the thing. Adam Smith had nothing nice to say about businessmen. Thomas Sowell would challenge his students to find a single nice thing in the entire The Wealth of Nations—but none of his students ever claimed victory.
Have a great day!
FF Exclusive: The Sridhar Vembu story
When we heard Sridhar Vembu, the founder of Zoho say, "We need to be aware of 'false gods' like Jack Welch and to understand what went wrong with glorious companies like GE, IBM, Boeing," all of us on the team knew, there is a deeper story to Vembu and Zoho that must be told. He was speaking at #Beacon2022, an ideas festival the BITS School of Management (BITSoM) and Founding Fuel had worked to curate earlier this year.
Here's an extract from the takeaways, on the obsession with EPS and core competence:
"The really champion companies from America are not following the business school ideology" - Sridhar Vembu
GE's Jack Welch is a false idol. GE was a top class engineering company, but Welch financialised the company. He created GE Capital, which became a primary driver of earnings. He didn't invest in core engineering and R&D. GE has been paying the price ever since.
IBM's 15% EPS growth was achieved through buying back its own shares and reducing its shares in the market—and with no growth in the underlying business.
India is tempted to follow—not invest in R&D, manufacturing prowess, and basic capabilities, and instead go for cheap finance. India should be careful not to copy this approach.
Even the idea of core competence should be challenged. It has kept, for example, the software industry in India from investing in semiconductors or cloud infrastructure.
What is the core competence of Amazon? How is it that a retailer is the leading cloud infrastructure company today? Or why is that they are also making movies?
Is it Apple's core competence to build the M1 chip?
We have not been sufficiently imaginative, and have uncritically applied certain buzzwords and metrics like EPS.
Dig deeper
Musk on Twitter
Now that billionaire Elon Musk's deal to take over Twitter is practically done, last week, he had an all-hands-on-board meeting with the team. That's where he discussed everything from TiKTok to aliens and what it may take to acquire the next 1 billion users for the microblogging platform. The conversation was moderated by Leslie Berland and we read the transcript that Business Insider published with much interest.
L.B.: So tell us, say more, why do you love Twitter and why do you want to buy Twitter?
E.M.: Well um let's see. I feel like I learn a lot from what I read and see on Twitter. Um the pictures, videos, texts and memes that people create. I also find it's a great way to get a message out. If I want to say something and make an announcement I think Twitter is the best way to do that. It goes out to everyone. You know I made a joke already, but some people use their hands to express themselves. I use Twitter. I find it's um yeah the best forum for communicating with a lot of people simultaneously and getting the message directly to people.
In the past, in order for someone to read about something you had to issue a press release and hope the regular media would write about it and they wouldn't write about it in quite the way you'd like. I find those old style press releases quite strange, it's some overly flattering, vaguely, in fact quite propagandist thing, hoping the media writes something favourable and usually they do not. I think that's actually one of the biggest reasons for me using Twitter, so I can communicate directly with people and not through the lens of the media.
I think there's an important role for the media to play but for anyone who's read a newspaper, it's coming through quite a negative lens. So how many newspaper articles do you read that are positive and how many that are negative? It's obviously overwhelmingly negative and when you read about something in the news that you actually personally understand the situation, how many times has the media actually gotten it right? Not never, but I'd say almost never. So this is a way to communicate directly with each other and not through a negative lens. That's important for the world. I'm sort of waxing on about this but it's very important. And um some of my comments about Twitter being a digital town square, but really it's much more than that.
You can't have millions of people in a town square, you have millions of people on Twitter, which is incredibly important and essential for a functioning democracy. To function well, I think it's essential to have free speech and communicate freely.
Dig deeper
Confusion compounded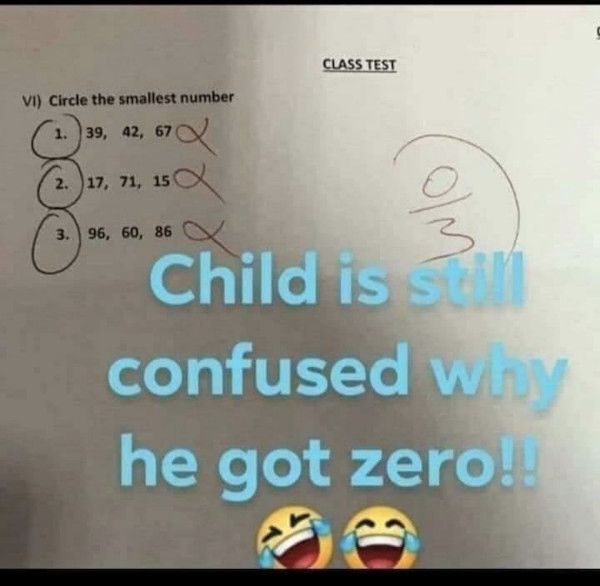 (Via Facebook)
Found anything interesting and noteworthy? Send it to us and we will share it through this newsletter.
And if you missed previous editions of this newsletter, they're all archived here.
Warm regards,
Team Founding Fuel