[From Unsplash]
Good morning,
In a conversation at USC Marshall earlier this year, Indra Nooyi shared her experience from her first job at a British-owned textile firm. She said, "I would go into the Bombay galleys and sell thread to cut-and-sew operations. Flood and rain didn't stop me, I was always determined to make quota. And by doing that, I learned everything I could about the trade."
How exactly did that happen? She explains that in her memoir My Life in Full. She writes: "Even with a newly minted postgraduate diploma in management, as my IIM Calcutta degree was called then, no career in India in the 1970s started in an office. It always entailed working on the front line. For Mettur Beardsell, I went into a six-month sales-trainee programme in the Alexander Thread division, back in Bombay. I was four months shy of my twenty-first birthday.
"I started my new job by memorising every kind of industrial and consumer sewing thread we made and the codes of every colour in every shade. I studied how thread goes through sewing machines, how it behaves when washed, and which types shrink. I learned the uses and costs of one-ply, two-ply, and three-ply thread; of cotton, silk, and polyester.
"Then, with a sample bag over my shoulder, I trudged all over the city to cut-and-sew garment makers, important cogs in India's massive garment export market. Some were big customers, but most were little shops with five or six machines churning out T-shirts or madras-plaid, loose-cotton shorts and shirts with collars and buttons up the front. I was yelled at by shop stewards when the blue thread I sold didn't quite match the blue fabric or if the colour ran. I didn't speak the local language, Marathi, and my Hindi was rudimentary, but somehow I managed to communicate.
"Door-to-door sales is a humbling experience. It has stuck with me forever. To those tailors in the sewing shops, I was someone who would either help them deliver a great product or mess up their next order. I learned that business is done a few spools of thread at a time and that I owed my customers a duty of care. They were buying my product—and my word—and I had to listen carefully and deliver for them. I wanted the next sale. I was good at sales and enjoyed meeting people and hearing about their work. They tried to teach me their languages. They showed me pictures of their families. I got to know my customers as humble, hardworking, skilled people."
Have a good day!
Video night in Kathmandu
Rest of the World has a fascinating profile of a vlogging star from our neighbourhood: Sachin Neupane, a former school teacher from Nepal who runs a YouTube channel called Purvi Blues.
RoW reports: "Purvi Blues is now one of the most popular travel vlogs in Nepal, with around 540,000 subscribers. Neupane has so far visited 70 of the 77 districts in the country, travelling over 50,000 kilometres and capturing important sites across mountains, hills, and plains. The former school teacher, who now employs a team of two, has so far posted 222 videos. Narrated in simple Nepali without any English, Neupane hopes the videos will help second-generation Nepalis living abroad relate more to their ancestral homeland.
"The success of his videos—the most-watched one has over 2.8 million views—has made the 34-year-old Neupane an internet celebrity in Nepal. 'Whenever I am outside, especially in the cities, people approach me and talk to me as if they have known me personally for a long time,' Neupane said. 'During the early days, it felt a bit strange, but these days, it feels normal, as I've taken it as an indicator of the success of the work I do.'"
The piece shares some interesting numbers: "According to his estimates, if a video gets around 50,000 views, the channel could earn around 5,000 rupees (about $40). This estimate accounts for 70% of viewership from Nepal and 30% from other countries, as content watched in markets such as the US or Australia gets better pay from YouTube, Timalsena said. Neupane agrees with this estimate.
"YouTubers who can keep costs low—like those who make videos from home and edit themselves—can manage to pocket profits, Timalsena said. But for channels like Purvi Blues, which depend on travelling, the costs can eat into the margins."
Dig deeper
How a schoolteacher became one of Nepal's biggest YouTube stars
'The Terminal': European edition
If you are not reading this stuck in some European airport, you might have come across photographs that capture the chaos there.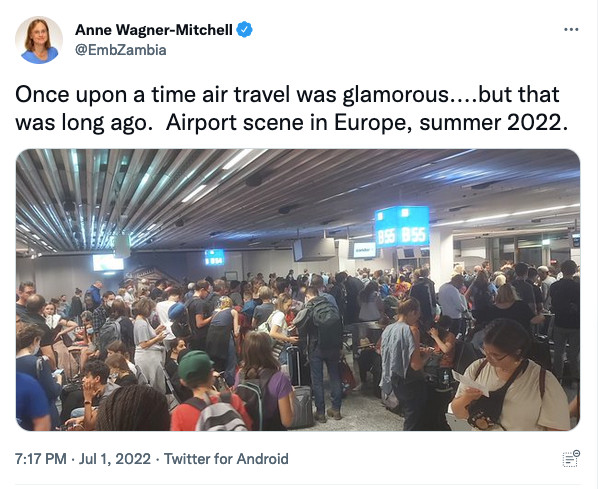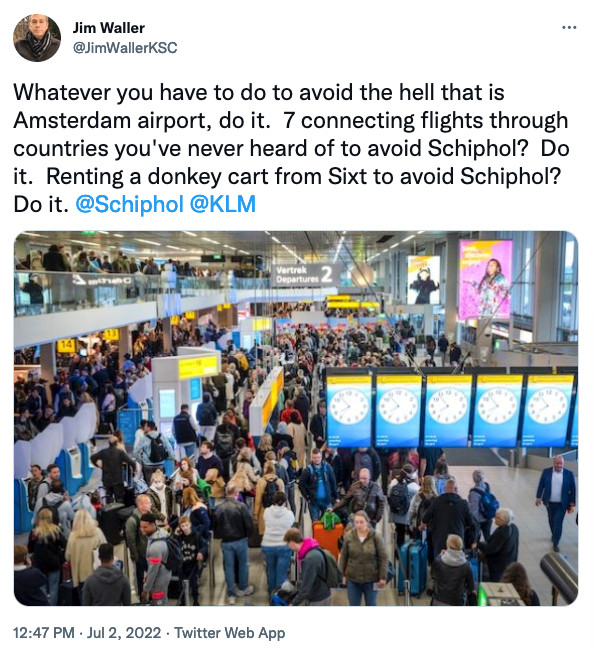 Bloomberg has a good piece explaining the reason behind the situation.
"The breakdown highlights how a faster-than-expected recovery in air travel has clashed with a massive staffing shortage after deep cuts during the pandemic. Instead of a roaring comeback, the global aviation industry is stumbling, unable to rapidly fire up operations again from the worst travel slump on record and making what in the past might have been a routine trip more of an odyssey.
"The malaise is being exacerbated by strikes across the continent as rampant inflation leads to higher pay demands.
"France's civil aviation authority ordered a reduction in flights out of Paris Charles de Gaulle on Thursday due to a walkout by firefighters. Ryanair Holdings Plc cabin crew in Spain, Portugal and Belgium staged a three-day strike last weekend, later joined by colleagues in France and Italy. More industrial action is scheduled as the continent enters the peak vacation season.
"Deutsche Lufthansa AG Chief Executive Officer Carsten Spohr cautioned that things probably won't return to normal until the end of the year, but the risk is the turmoil undermines the recovery by deterring bookings."
Dig deeper
How Europe became the epicentre for this summer's travel chaos
Escape routes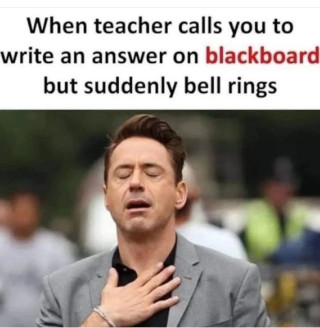 (Via WhatsApp)
Found anything interesting and noteworthy? Send it to us and we will share it through this newsletter.
And if you missed previous editions of this newsletter, they're all archived here.
Warm regards,
Team Founding Fuel