For the last one week, the sudden meltdown in the Adani group's stocks and bonds shook investor confidence like nothing else has. The Hindenburg short seller attack, precipitated by an elaborate research report on the Adani group, alleging stock manipulation and accounting fraud, sent shockwaves across India Inc. The Adani group strongly denied any wrongdoing, but has not yet put out any real evidence in the public domain to support its claims. If that wasn't enough, earlier this week, the Adani group chairman Gautam Adani decided to cancel his follow-on issue—the biggest of its kind in the country. The story is by no means over.
This complex interplay of business, politics, markets and finance—and its adverse impacts—isn't always easy to decipher. Yet history provides enough real-life, in-depth examples of the same phenomenon around the world over the years.
If you're interested in delving a bit deeper, we've curated a list of what you must absolutely watch and read, based on recommendations from senior members of our Founding Fuel community.
Pay attention to some common patterns: like the effects of vaulting entrepreneurial ambition that brooks no boundaries, the fierce nationalism that grips countries and key institutions, the mindset that perpetrates a culture of deceit—and also why media loses its way, ending up focusing too much on access journalism, as opposed to accountability journalism.
Write in to share what you've learnt—and also to recommend books, movies and podcasts that you reckon would be useful to consume. We'll be waiting to hear from you.
What is it about?
This 2023 Netflix documentary deals with the rise and fall of financier Bernie Madoff, who orchestrated one of the biggest Ponzi schemes in the history of Wall Street.
What caught our attention?
Madoff perhaps sought legitimacy from the big boys on Wall Street—and never quite got it. That gave wings to a vaulting ambition to prove himself and take on bigger and bigger bets, before all of it eventually spun out of control.
Recommended by K Ramkumar
By Jo Johnson and Martine Orange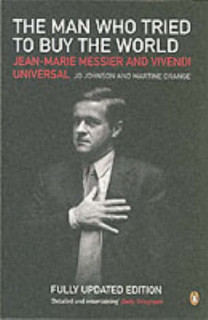 What is it about?
It's about the rise and fall of ambitious French businessman Jean-Marie Messier under whom Vivendi (formerly, CGI) made a series of large media acquisitions including MCA Records, Universal Studios, and USA Network and posed a serious competition to American media behemoths. He was hailed as the posterboy of the new economy, but only till cracks started showing. He was ousted from the company in 2002.
What caught our attention?
The story exemplifies debt fuelled binge—and offers the key insight that many tend to forget: in the expansion phase everything can make sense, till it makes no sense. It also highlights the close links between business and politics.
Interestingly, the book is co-authored by Jo Johnson. Jo Johnson hit the headlines this week when he resigned as a director of Elara Capital, one of the 10 bookrunners of Adani's Follow-on Public Offer. (Incidentally, Jo Johnson is the brother of Boris Johnson, former UK prime minister.)
Recommended by Anand Krishnamoorthy
By Bethany McLead and Peter Elkind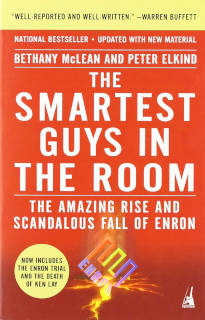 What is it about?
Enron was heralded as a role model of a New Economy company. Till a Fortune story asked a seemingly innocuous question: how did it make money? That's when Enron's house of cards began to crumble. The same Fortune journalists provide the most definitive account of the Enron saga—and the fate of the remarkable cast of characters behind it.
What caught our attention?
The most astonishing part was the profile of the leaders involved in this scam: blue-blooded Ivy Leaguers from storied institutions like McKinsey. Kenneth Lay and Jeffrey Skilling may have aspired to build strong institutions, but at some stage, they flipped, and ended up creating a lie that they themselves had to start believing in.
Recommended by K Ramkumar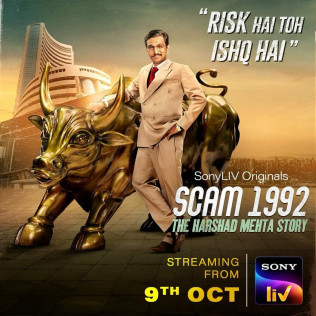 [By IMDb, Fair use]
What is it about?
Based on Sucheta Dalal and Debashis Basu's book Scam (1993), the web series on SONYLiv captures the life of stock broker Harshad Mehta and his dizzying rise in Mumbai's financial world and his eventual fall. The story uncovers how Mehta found loopholes in the country's banking system—and exploited it to the hilt.
What caught our attention?
It isn't just a rags-to-riches story, but it also draws out the key personalities involved in institutional connivance—like the then UTI chairman MJ Pherwani, among others, the alleged political corruption, involving Narasimha Rao and of course, Dalal's dogged pursuit to uncover one of the biggest scams in the country.
Recommended by Indrajit Gupta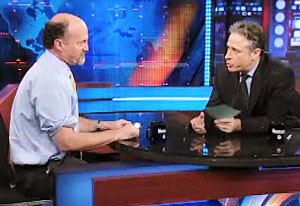 [Fair use]
What is it about?
Comedian Jon Stewart grills CNBC's Mad Money host Jim Cramer about why the business media, especially CNBC, entirely missed the subprime crisis.
What caught our attention?
Despite a huge, thriving ecosystem of financial reporting, with a huge phalanx of business dailies, business news channels, and dedicated stock market TV shows, Stewart's no-holds barred interview shows how the financial press saw itself as a semaphore for the big banks and FIs, not as a watchdog of the people. (If you are in India, you can watch it over VPN.)
Recommended by M Rajshekhar
By John Gapper and Nicholas Denton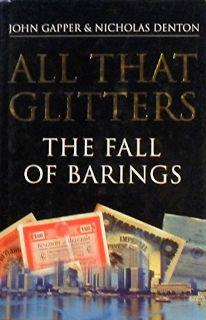 What is it about?
The story of how Barings, one of England's oldest merchant banks, collapsed due to a massive trading loss caused by derivatives trader Nick Leeson who was working from Singapore.
What caught our attention?
Nick Leeson himself has written an account of the fall in his memoir Rogue Trader (which was made into a movie later). But, All that Glitters, written by two journalists, John Gapper and Nick Denton, offers a better and bigger picture of what went wrong. The key learning is the collapse is not merely because of the fraud committed by one employee in an outpost, but because of institutional failures at its headquarters in London.
Recommended by NS Ramnath
By David Enrich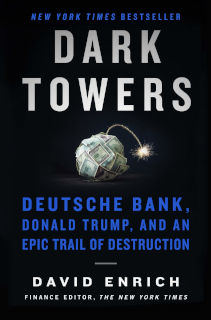 What is it about?
Researched and written by a veteran New York Times journalist, this is an expose of a frontline European bank and its unsavoury dealings with the Nazi party, notorious crime syndicates, Putin's Russia and Donald Trump.
What caught our attention?
The book details how Deutsche Bank created a legacy of institutionalised corruption spread over decades and over successive managements. It had the support of the German government and regulator, irrespective of the party in power, who saw the bank as a bulwark of German nationalism and a counterpoint to the Wall Street banks, but eventually took on many of the same practices and reckless pursuit of profit that they initially claimed to despise.
Recommended by K Ramkumar
By Michael Hitzik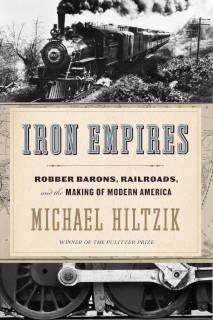 What is it about?
Written by a Pulitzer winning LA Times journalist, it provides a fascinating account of the railroad barons—Morgan, Rockefeller, Villard, Pullman, Hill—as they set out to build America's railroad infrastructure.
What caught our attention?
Just how well is the unleashing of animal spirits of growth bounded within the rules of governance? This is an existential question that is asked of all entrepreneurs over the ages. Striking an optimal balance determines whether they end up on the right or wrong side of history. So, were the railroad barons the greatest entrepreneurs of their times? Or robbers out to fleece passengers and people? Hitzik provides enough evidence and allows you to make up your own mind.
Recommended by Sandeep Hasurkar