[Photo by Javardh on Unsplash]
Good morning,
One glance at the daily coronavirus infections and death charts is enough to understand why we are feeling angry, depressed and despondent now. The cases went up and dropped gradually, the chart resembling Mount Fuji, and then after many of us were thinking there was light at the end of the tunnel, the cases shot up, like a hockey stick, nay, a cliff, shooting straight up giving us no chance to prepare physically, mentally or emotionally.
The light at the end of the tunnel turned out to be the headlights of a speeding train, of the incompetence of the institutions we naively trusted. But, there is no point in feeling angry, depressed or despondent now. No point even in yielding to the global mood we pointed out in an earlier newsletter—the feeling that we are languishing.
We have to, as a much memefied-British motivational poster from World War II days goes, "Keep Calm, and Carry On."
We have to keep calm and carry on for the sake of ourselves and for the sake of others.
In this FF Recommends we offer three simple ways to do that.
1. Help others
The best way to keep calm and avoid burnouts is to practice kindness and help others (as we highlighted in our newsletter earlier this week).
There can be no exhaustive list which can offer pointers to how you can help. Each one of us will find solace in our own different means to contribute.
For example, last year, during the first wave, Kavi Arasu said that he found most meaning when he helped those in his community.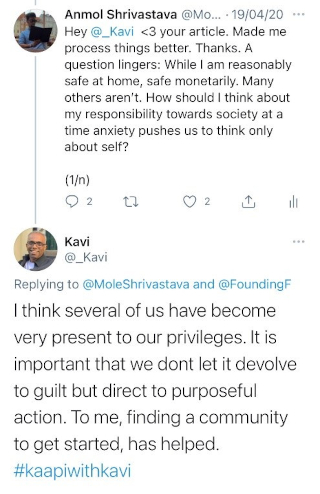 On the other hand, we came across a useful list by Nachiket Mor on what we can do to help others.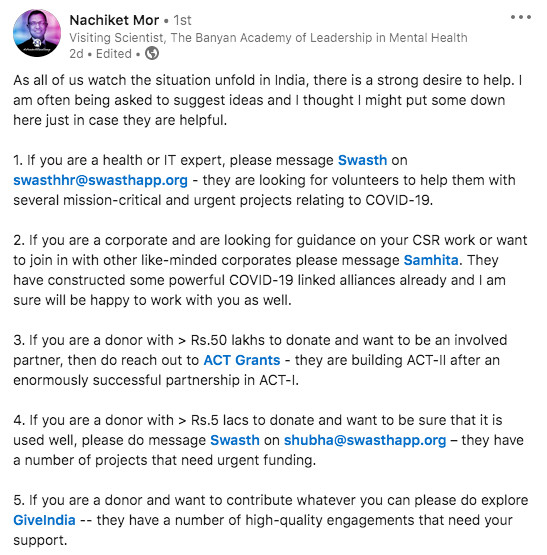 2. Relax with these uplifting movies and books
Many find helping others relaxing because they lose themselves in the work, get into flow. We can experience that in the world of art, music, literature and movies too. Here are a few things we found useful.
Soul by Pixar
(NS Ramnath)
There are probably a hundred reasons why you should watch Pixar's latest movie Soul. Soul is top-of-the-class storytelling. Its animation is out of the world (literally). Its central theme is something we need for the times we live in. This very life is a blessing, and the best way to spend it is to live every moment of it.
I loved Soul for all these reasons. But I also loved Soul because some scenes in the movie come close to giving a meditative experience, especially the scenes where the protagonist goes into a flow as he plays jazz. My colleagues Charles Assisi and Anmol Shrivastava have written about meditation apps in an earlier edition. For me, the movie did the job.
Unbroken by Laura Hillenbrand
(Charles Assisi)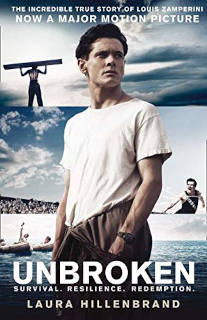 This isn't one of those books that was recommended to me. But a book that found me at a point in time when I was feeling low and could do with a shoulder to cry on.
This book describes in meticulous detail the true story of Louis Zamperini, a field-and-track athlete with a troubled childhood, of whom his country expects much—such as breaking world records. When still at school, he had earned a reputation for breaking records and people had gotten to know him as "The Torrance Tornado". But many setbacks later, the narrative describes how he eventually qualified as the youngest American athlete to go to the Berlin Olympics.
The plot keeps going on when World War II breaks out and he is recruited as a military aviator. His plane crashlands into the Pacific Ocean in 1943, he goes missing, search operations are called off and everyone gives him up for dead along with others on the mission. What no one knows is that he is taken as a prisoner of war by Japanese soldiers who put him and other survivors through the worst indignities any human can survive. It includes being tied face down to a hole that faces a latrine and being routinely beaten up in the worst possible ways. But he survives. And returns home one day where he is feted as a public hero. Nobody can believe anyone can survive this much brutality. His survival was nothing short of a miracle.
I don't want to give away more of what happens after he gets back home. I'll pause to say that each time everybody gives up on Louis, he bounces back. His story is a tribute to the human spirit. It's the kind of story I like to read when everything around sounds miserable. Because it's a reminder that nothing can stop a good man.
Sarabhai vs Sarabhai
(Anmol Shrivastava)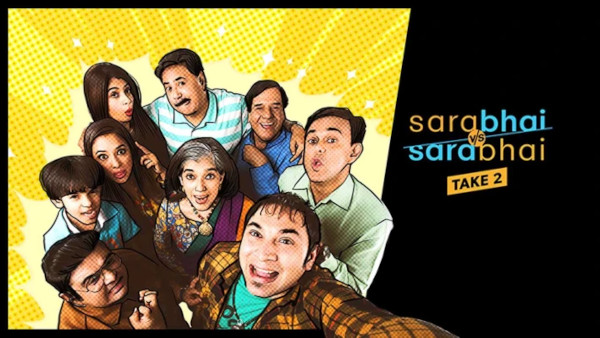 [Poster from Hotstar]
Two things have helped me get through the current phase—sleep and nostalgia. And no sitcom brings back fonder memories than Sarabhai vs Sarabhai.
The first time I watched it was a decade ago, two months before my Class 10 board exams. Every night I would study a chapter and follow it up with an episode as a reward. The show made such an impact that when I ran out of episodes, I wrote to its director for season two. And fervently followed up.
I would honestly encourage you to re-watch any show that over the years has occupied a similar place in your heart.
In case you want to give this show a go, here's a bit about it. The story revolves around the Sarabhai's, an upper class family living in a luxury apartment in Mumbai. All hell breaks loose when one of the sons, Sahil, decides to marry Monisha, who according to Maya (Sahil's mom) has middle class traits. Maya's love for elitism is equally matched by the weird traits of other members; such as Dushyant, who is a techie with no social skills, Rosesh who is a mama's boy and Indravadan who is obsessed with pranks.
Each episode has a new family conflict that surfaces these character traits and guarantees twenty minutes of intense laughter. You can watch it on Hotstar.
3. Be kind to yourself
Sleep better: How slow, steady lifestyle changes, gadgets and other tips can help you get the best sleep—and when to seek medical help
Watch your emotions: How to deal with the fatigue and the mental stress
Meditate: Apps that can help you get started
Go with the flow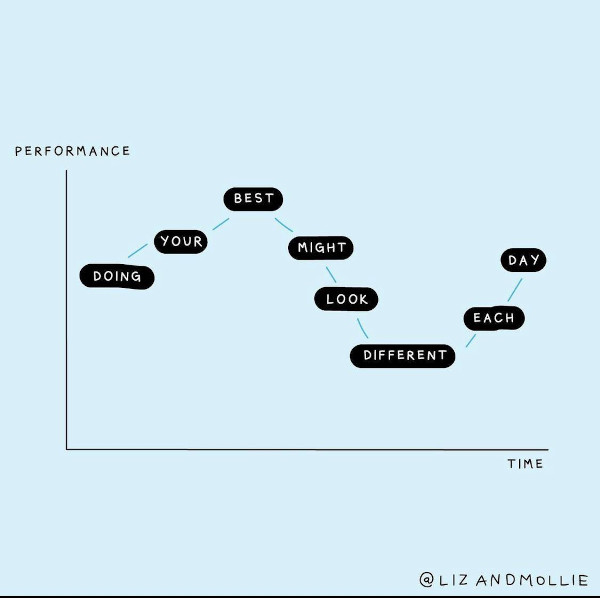 (From Instagram / @lizandmollie)
Tell us what you think and find noteworthy.
And if you missed previous editions of this newsletter, they're all archived here.
Bookmark Founding Fuel's special section on Thriving in Volatile Times. All our stories on how individuals and businesses are responding to the pandemic until now are posted there.
Warm regards,
Team Founding Fuel
(Note: Founding Fuel may earn commissions for purchases made through the Amazon affiliate links in this article.)