[Image by Gerd Altmann from Pixabay]
Listen in and talk to thought leaders on the Future of Platforms during the last week of November as part of the Founding Fuel community.
If you're an entrepreneur, CXO, or engaged with public policy, this is a theme you must know all about.
What's the immersion about?
Platform businesses—Uber, Ola, Airbnb, Oyo, Swiggy, Zomato, Facebook—have achieved immense scale, attracted billions of dollars in funds, and disrupted entire industries. Every business now aspires to be a platform business.
However, there's a new phenomenon taking shape. It is forcing regulators, suppliers and users to ask questions.
Are the very same technologies that promised to democratize business now threatening to make it more monopolistic?
How does one assess the impact—both good and bad—that platforms have had?
If you're leading an enterprise that's staring at growing competition from a platform player, how should you think about responding to the threat?
What's the schedule?
Between November 25 and 29, 2019, Founding Fuel will post articles and host a series of virtual learning sessions with four thought leaders as a part of the immersion:
[Read] Making Sense of the New Capitalists, with Haresh Chawla: A deep dive into understanding the power they wield, how they impact every business, and how they are changing consumer behaviour. Publishing date: November 25
[Join us on Zoom] November 27, 6.30 pm – 8 pm IST: Masterclass on Understanding Platform Power: A by-invitation Zoom conversation with Karim Lakhani, K Vaitheeswaran, and Haresh Chawla, moderated by Indrajit Gupta.
[Join us on Zoom] November 29, 2.00 pm – 3.00 pm IST: Masterclass on the Future of Platforms: A by-invitation Zoom conversation with Sangeet Paul Choudary, anchored by NS Ramnath.
[Read] The difficulty of cross-selling: A special edition of NS Ramnath's Disruptive Tech column to provide a roundup of news and recent developments on this theme. Publishing date: November 26.
[Read] Plus, specially curated reading lists.
Who are the panellists?
November 27, 6.30 pm – 8 pm IST: Masterclass on Platform Power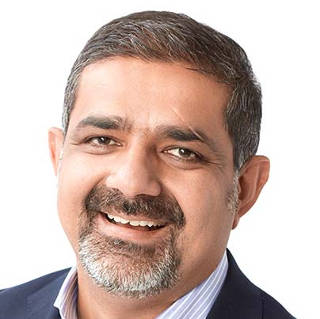 Karim Lakhani, professor at HBS and author, is the Charles Edward Wilson Professor of Business Administration and the Dorothy and Michael Hintze Fellow at Harvard Business School. He is also the founding director of the Harvard Innovation Science Laboratory.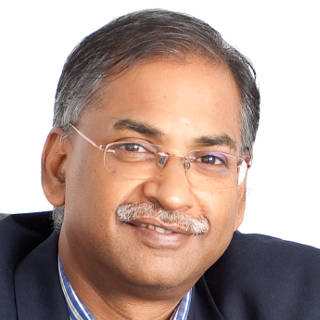 K Vaitheeswaran, is a serial entrepreneur, author and e-commerce pioneer. He is considered the father of Indian e-commerce.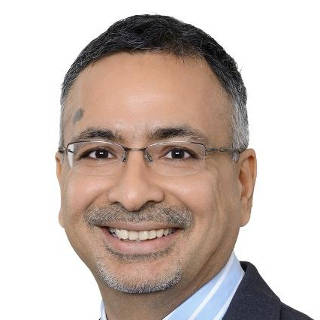 Haresh Chawla is partner, True North, angel investor and visiting faculty at SPJIMR, Mumbai. Nandan Nilekani calls him one of the most perceptive commentators on digital transformation, business model innovation and the start-up economy.
November 29, 2.00 pm – 3.00 pm IST: Masterclass on the future of platforms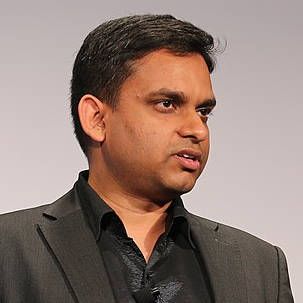 [By Sgbookclub - Own work, CC BY-SA 4.0. Image cropped from original]
Sangeet Paul Choudary, is a C-level executive advisor and a global thought leader on the platform business model. He is the co-author of Platform Revolution and the author of Platform Scale.
How do I sign up for this?
Access to the essays and curated lists is open to all.
For the by-invitation Zoom conversations, you can register here. We have limited seats. Reservations are on a first-come-first-serve basis. (In the coming weeks, we will share a recording of the sessions on foundingfuel.com.)
To stay on top of all the content and conversations that get uploaded on our site from time to time, subscribe to our weekly newsletter.
You can also follow us on Twitter at @FoundingF and on our Facebook and LinkedIn page.