[By Pexels under Creative Commons]
Dear friend,
Hope you had a wonderful week.
For sports fans, this is a busy time. We have the Champions Trophy in cricket, the French Open in tennis and the NBA finals in basketball. There are a bunch of important soccer, badminton and hockey events underway too. It's such an integral part of our lives now that we plan our day and calendar around these sporting events.
Going back more than 40 years, one track and field athlete had a "crazy idea", which he chanced upon while running for his college team. He put muscle to it when he went to college by building a business plan around it and spent the rest of his life building his dream. The company he started was called Blue Ribbon Sports and was based in the rainy state of Oregon, USA. It went on to become the largest and most influential sportswear shoe and apparel company in the world and is now named after the Greek goddess of victory—Nike.
In his unputdownable memoir Shoe Dog Phil Knight, Nike's founder, takes us through the journey of his crazy idea, the ever-lingering fear that it would fail, and the twists and turns of building his own brand of shoes after having split with his Japanese exporter Onitsuka—all of which he did with a strong purpose beyond just running a business.
Knight talks about the bigger purpose that he was pursuing with his crazy idea. Not once (until they went public) were they financially stable, but the core purpose of their endeavour—to equip athletes to perform better in the chosen sport—kept them going through every single downturn they faced. His closely-knit team was all so focused on this mission that topics like stakes and valuations were never a part of any serious discussion. Knight writes: "…for us business was no more about making money than being human is about making blood. Yes, the human body needs blood…. But that day-to-day business of the human body isn't our mission as human beings."
It took great entrepreneurial zeal, a purpose larger than "doing business" and genuine love for sports to build Nike. In some way, this company impacts every sporting event that we follow so dearly today in a powerful and positive way. (In his column The Gist, D Shivakumar, chairman, PepsiCo India, captured the essence of Knight's account of what it took to create Nike. You can read it here.)
This is a nice segue to the piece by Charles Assisi on the reason we go to work. He has, like only he can do, woven a story with insights from artists, psychologists, business leaders and his own personal life. Please take some time to read this piece.
The other interesting piece this week is on the workplace of the future—how a gig-based economy can satisfy workers, build loyalty and create a sense of belonging.
I encourage you to bookmark and visit www.foundingfuel.com and catch up with the latest thought in entrepreneurship, business and leadership.
If you like our newsletter, do share it with your friends and colleagues and ask them to subscribe to it.
Wish you a great week ahead!
My best,
CS Swaminathan
On Behalf of Team Founding Fuel
Featured Stories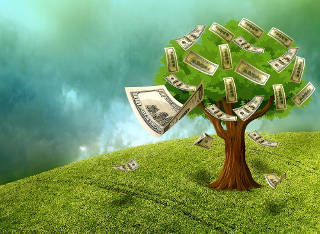 [By kai Stachowiak under Creative Commons]
Why do I go to work? Why should I go to work? Just for the money? It matters, sure. But if it were to be my 'WHY', I will die unhappy, says Charles Assisi. (Read Time: 3 mins)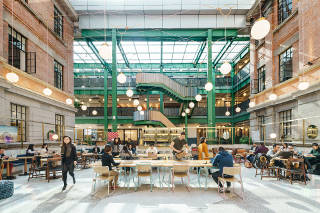 For a variety of reasons—technological, economic, and social—the office as we knew it for most of the 20th century is going away. This article from our knowledge partner CKGSB Knowledge takes a look at what the new office says about where society may be heading. (Read Time: 4 mins)
What we are reading
Silicon Valley is arguably the birthplace of the current tech revolution. That may not last. Firms in China, and more broadly Asia, are taking the leadership in many emergent areas like payments, e-commerce and messaging.
The definitive annual commentary on 'Internet Trends' by Mary Meeker is out. It has over 300+ pages of data on the state of the internet in the world. The report covers the emerging internet innovations in India and China. The India section covers the digital efforts underway in the country—Aadhaar, e-payments, e-commerce aided by the growth in broadband traffic. A must read (and must collect).
From Our Archives
More on entrepreneurship and finding a larger purpose

[Image by Gerd Altmann under Creative Commons]
Successful businesses reach for a higher cause—providing a memorable experience that enriches customers' lives, says Rajesh Srivastava
Do you really want to start out on your own or is it your midlife crisis talking, asks Subroto Bagchi.
Indulge. Find purpose and your True North. Become an entrepreneur. And fall in love with life all over again, says Charles Assisi.