[Photograph by Doha Stadium Plus Qatar from Doha, Qatar (Roger Federer Uploaded by flickrworker) [CC BY 2.0], via Wikimedia Commons]
Dear Friends,
The cashless economy got a big boost with the demonetization announced by the Prime Minister. In a country where the digital economy is still relatively nascent, traditional banks are looking to ward off competition from pure play digital players. Recently, ICICI Bank, a traditional bank, blocked all unified payments interface (UPI) transactions done on PhonePe, a digital player, highlighting non-compliance with operating rules. The National Payments Corporation of India, the governing body for UPI payments, quickly stepped in and diffused the situation. In a compelling read, NS Ramnath provides a broader perspective on the standoff between ICICI Bank and PhonePe. Using data and drawing parallels from other industries, he highlights that banks across the world are being 'unbundled' and this stand-off is but a sign of that. Read now.
This article also kicks off our new project, #AadhaarEffect, that chronicles the inside story of the world's largest digital infrastructure project—and how it will impact businesses, startups, society and economy. We will keep you updated on this theme through our newsletter. Please do share it with your friends and colleagues and ask them to subscribe to it.
More on the theme of technology-led innovation: India has been considered the back office to the world. Over the last two decades, several multinational companies have moved business processes and technology services to India. While this move helped save costs and deliver higher employee productivity, smarter MNCs like GE, Cisco and Oracle built their R&D centers in India. These companies gained not just cost savings, but also insights into the Indian market and frugal engineering that helped them take a new model of innovation to other markets. N Dayasindhu traces the successful journeys of these companies using real examples. It's a must read for an understanding of what it takes to transform an R&D centre in India into a global innovation hub. Read now.
On behalf of my co-founders Indrajit and Charles, and our founding team, I wish you a great week ahead!
Best,

CS Swaminathan
On Behalf of Team Founding Fuel
Featured Articles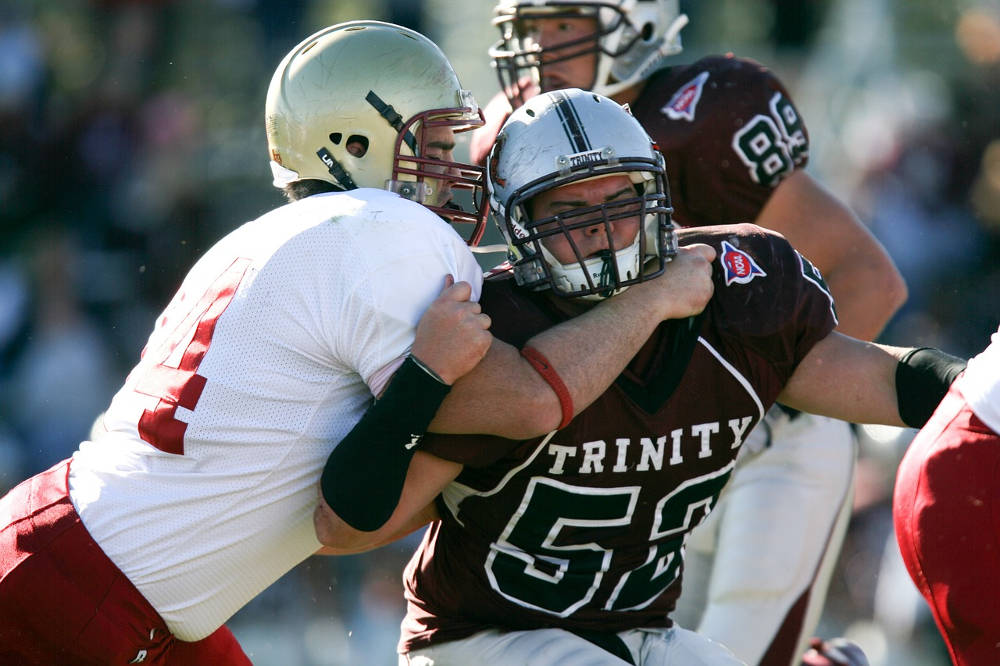 [Photograph by Keith under Creative Commons]
Traditional banks have embraced UPI and have the added advantage of an existing customer base. So, why are they worried about startups? In one word, unbundling. By NS Ramnath (Read Time: 4 mins)
"UPI helps the banks, the incumbents, but it helps the challengers even more. If I am using the PhonePe app, I don't have to think much about the bank I am sending the money to or requesting money from—the same way I don't think about my telecom service provider when I send a WhatsApp message to a friend. Almost everything about the bank—most importantly the bank account number, the primary identity—is hidden behind a simple virtual payment address (VPA), the new identity. The bigger your customer base, the more worried you will be."
A clutch of global tech companies are demonstrating how designing products specifically for India can help crack the India market—and make innovative products for the world. By N Dayasindhu (Read Time: 6 mins)
What's Brewing In Our Network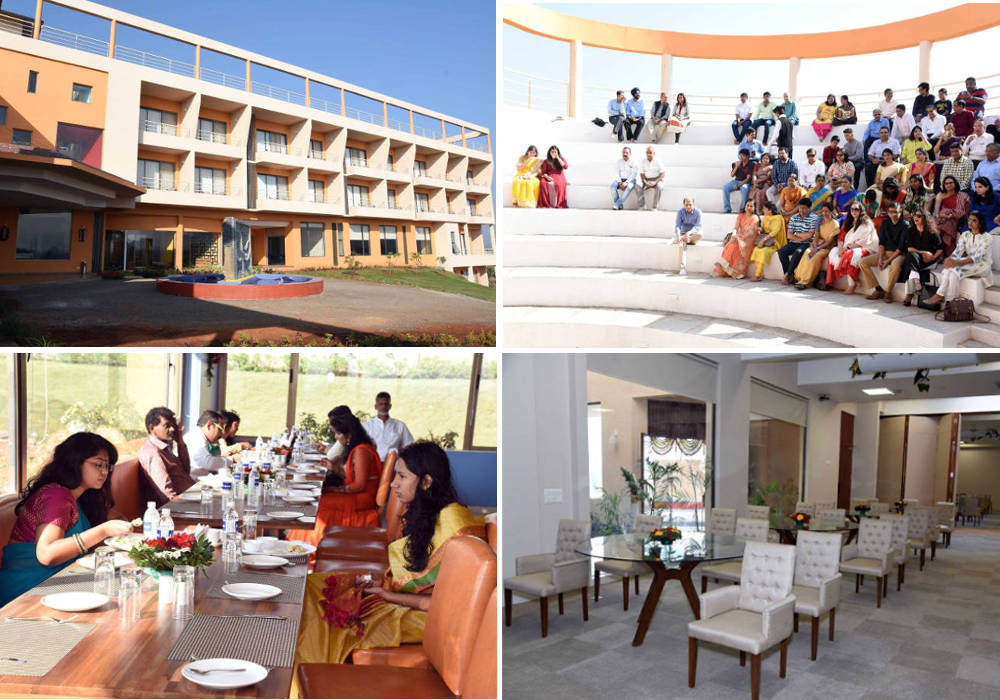 January 22 was a big day for K Ramkumar, or Ram, as he is called. His spanking new leadership centre, Kautilya, was formally inaugurated that day. Located at Khalapur, off the Mumbai-Pune Expressway, the centre will aim to build new thought and practice on leadership. It has two modern state-of-the-art learning spaces, an amphitheatre, 48 residential rooms and a villa, 10 themed discussion rooms, a gym and a sports lounge, a sprawling dining space, and much more. As an esteemed Founding Fuel contributor, Ram has very kindly offered us an opportunity to use the learning space to reflect, debate and gain new insights. We've begun work on that. Stayed tuned for more.
What we are reading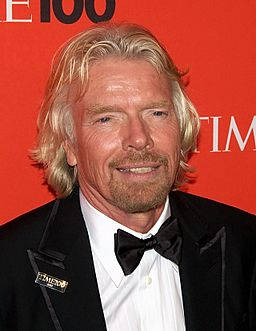 [Photograph by David Shankbone (CC BY 3.0), via Wikimedia Commons]
Richard Branson is a serial innovator. He has started and built business as diverse as mobile, media, airlines and space travel under the Virgin brand name. He is now onto his next idea. It is about sports festivals. Under the brand name Virgin Sport, he plans to bring the sport spirit to the whole family with activities like marathon, yoga and fitness while listening to good music and having healthy food. Branson is the quintessential disruptor. In this interview, he explains his entrepreneurial approach and the idea behind Virgin Sport. On being asked about the common thread through all his businesses, he says, "Every company must draw a circle around itself and look after the community within that circle"
What was supposed to be the first big tech IPO of 2017, had a surprise ending. Cisco swooped in at the last minute and nabbed AppDynamics for $3.7 billion, an eight-year old startup, a few hours before the IPO was to open. This reflects a cool 97% premium over AppDynamics' last fund raise in 2016 (source). This news got covered in the Indian press because the founder, Jyoti Bansal, is of Indian origin. But I found his journey more inspirational than the valuation or the Cisco buyout. In this piece, Bansal explains the situation and circumstances of the company's founding—right in the middle of the financial crisis, and his step-by-step climb to gain customers and ultimately building a differentiated business that Cisco saw a great value in acquiring. A true enterpreneur's journey!
Must Reads: Sports and High Performance
The strange case of the 2017 Australian Open Finals
Everyone in the men's and women's Australian Open Tennis grand slam final is well over 30 years, having played the game at the highest level for over a decade. This is very unusual in a sport—by the time players turn 30, their physical form is waning, and their mental form is fading. That is not the case with any of the players in the final—Roger Federer, Rafael Nadal and the Williams sisters. Each of them have overcome long bouts of injuries and hospitalizations and close match loses, but they have bounced back to enter a grand slam final, well into their 30s. How do they do it? Are there lessons from their resilience, grit and competitive spirit for entrepreneurs? We bring you some articles from our archives that throw light on the preparation needed to stay focused, win the mental game and learn deliberate practice.
Francesca Gino, Harvard Business School professor and author of 'Sidetracked', tells us how we can stick to the plan and achieve our goals.
Listen to some of the most elite athletes on how they prepare for a grueling 333km Himalayan race.
Finally, listen to coach and mentor, Kavi Arasu on the art and science of practice.