Dear Friend,
Recently, I dug out my old copy of Peter Senge's 1990 book The Fifth Discipline, and re-read some parts of it. The discipline in the book title refers to systems thinking, a framework that helps us take a helicopter view of a problem—zoom out to get the bigger picture, and zoom in on areas that are of interest to us.
A key idea in the book suggests that there are structural limits to growth. A business might launch a great product, and find itself riding on a virtuous cycle of satisfied customers generating positive word of mouth, leading to more sales, which gets it even more satisfied customers and so on. But sooner or later, it will hit a wall—maybe because it failed to ramp up its supply, leading to delays in delivery, resulting in less customer satisfaction. Or maybe, a competitor launched a better product at a lower cost, and customers simply moved on. There are two forces at play here—one that drives the sales, and another that counters it. Systems thinking encourages us to look beyond the events, and see the patterns of behaviour and underlying structure that nudges, even forces, people to behave in a certain way. When you see a trend, look also for balancing or counter forces.
The idea was still fresh in my memory that I couldn't help but notice these two conflicting forces in the two big stories on our site: Haresh Chawla's article on global tech majors and Charles Assisi's piece on how they—and in fact every other firm—are trying to feed on customer data.
Haresh makes an argument that investors are increasingly rewarding businesses for "optionality"—the ability of a business to offer new products in new and somewhat related sectors. (Uber getting into self-driving cars, for example). He writes: "The value is not in the current transactions they generate. The optionality resides in the habit they can create and whether the teams have the vision to expand into adjacencies. Flipkart will always be a valuable e-commerce player, but whether it becomes worth $50 billion or not depends on how it can create new services and options for its customers and use their habit as a tool to create more value."
Charles's story is both an elaboration of a fact (that businesses collect more and more data about us) and a call for reflection. The way Charles narrated his story and shared his perspective made me wonder if as customers and as citizens we will start demanding more control of our own data—on how it's collected, stored and used. Right now, much of the debate in our country is around how the government will handle the data it collects—as a result of digitisation that Aadhaar and India Stack promise to catalyse. But, with or without Aadhaar, the world is moving towards a digital economy, fuelled by data. What happens if users demand more control of their data—just like Charles? Will that place constraints on how well or how fast businesses can play with optionalities?
I do not know the answer. And I would love to know what your thoughts are on this. Do share the newsletter with your friends and ask them to subscribe to it.
Regards,
NS Ramnath
On behalf of Team Founding Fuel
Featured Stories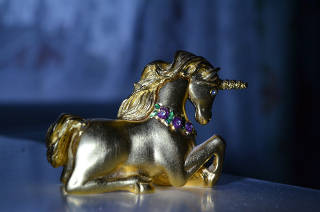 [By steve under Creative Commons]
The gold rush in technology investing changed the way firms are valued and built. Those predicting its premature demise are likely to be proven wrong. If anything, the pace at which these firms will change the landscape around us is set to accelerate. (By Haresh Chawla. Read Time: 11 mins)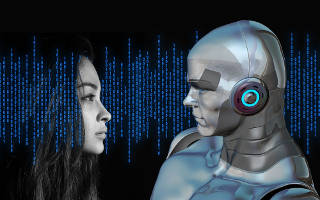 [By Gerd Altmann under Creative Commons]
That artificial intelligence is here to stay is one thing. The issue is, can species Homo Sapiens survive the onslaught? (By Charles Assisi. Read Time: 10 mins)
What We Are Reading
By Denise Lee Yohn, Harvard Business Review: Your business might have a strong culture and a strong brand. But what if there is a mismatch, for example between an operational efficiency-oriented culture versus a customer services-driven brand?
By Keith Bradsher, The New York Times: For years, free marketers like Milton Friedman often held up Hong Kong—under the control of the British—as an example of how capitalism can lead to economic progress. Eventually, many believed China would emulate the model. Things didn't turn out that way.
By Eliza Griswold, The New Yorker: A county in the US offers us a template to understand the bigger impact of businesses on society, and how communities both adjust and fight back.
From Our Archives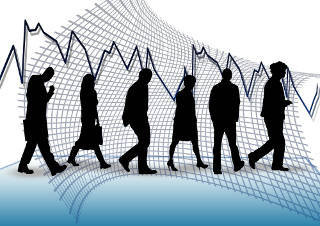 [By Gerd Altmann under Creative Commons]
Arun Maira makes a case for a systems thinking approach to solve India's jobless growth problem. Jobless growth is a multi-cause, systemic problem. Tackling each cause individually will backfire. A more effective solution is to develop a synergistic policy-matrix, he says.
Gourav Jaswal argues why bigger doesn't always mean better. He presents delightful insights from mathematics and biology that are at the heart of something we seem bewilderingly ignorant about: Everything has an appropriate size.
Haresh Chawla persuades entrepreneurs to let go of copy-paste, stay-safe mental models. Internet startups are cloning business models from the West, without much thought on how to Make in India, he says.