[From pxhere.com]
Dear friend,
With state assembly elections in Rajasthan, Telangana, Madhya Pradesh, Mizoram and Chhattisgarh—and the big one next year—news is saturated with predictions of which way the wind blows. Ideal time to bring up an article Charles Assisi wrote a year ago, on how politicians think, what their polls strategy is based on, and why "corruption" is inevitable in the Indian political system at this stage of the India story. Read about it in "From Our Archives".
Apart from the elections, the future of work and the drivers of innovation are two themes that have been on our minds. To explore those themes, Charles Assisi will interview Scott Hartley, author of the bestseller The Fuzzy and the Techie: Why the Liberal Arts Will Rule the Digital World, later this month.
Hartley's book "punctures one of the biggest myths in the world of business: that techies provide the leadership for innovation," Indrajit Gupta wrote in his article on the global merger of JWT and Wunderman. The fuzzies have the empathy to understand people and their pain points, and come up with the most impactful business ideas. And that's one of the reasons why there's a resurgence in liberal arts in this tech-driven world.
We'd love to hear your thoughts and experiences on this theme. And if you have questions for Hartley, send them to us at feedback@foundingfuel.com. I'm sure your questions will make the conversation richer.
We found more food for thought on these themes in Jane McConnell's work and Aswath Damodaran's talk at Talks at Google. Both are linked in "What We Are Reading and Watching".
With that, I wish you a happy week ahead.
Sveta Basraon
On behalf of Team Founding Fuel
From Our Archives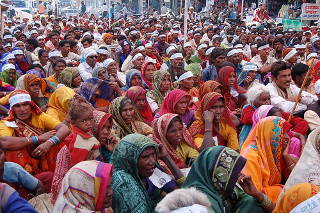 [Women at farmers rally in Bhopal. Photograph by Ekta Parishad (CC BY-SA 3.0), via Wikimedia Commons]
Charles Assisi | Corruption is a clichéd narrative to woo voters. What alternative narrative can politicians sell to the world's largest democracy? Read Now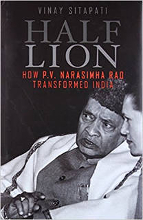 Vinay Sitapati | In this extract from his book, Half Lion: How P.V. Narasimha Rao Transformed India, Vinay Sitapati talks about the attributes that enabled Rao to manage the politics of reforms. His ability to assess the situation and play mouse, lion or fox—as need be—was Rao's paramount political skill. Read Now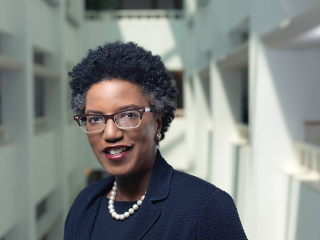 CKGSB Knowledge | Linda Hill, author of Collective Genius, believes leaders should create a context in which people are willing and able to innovate. Read Now
What We Are Reading and Watching
How internal politics could scupper your digital initiative—and what to do about it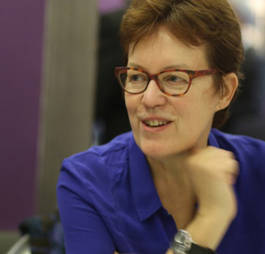 [From netjmc.com]
Jane McConnell has been researching the larger theme of Organisations in the Digital Age since 2006. She releases an annual report on digital readiness based on her study of organisations around the world. "What holds many companies back from making progress in digital initiatives has little to do with technology—and a lot to do with human nature," she says. Follow her work by signing up for her Briefing Notes. Recently McConnell was part of an MIT Sloan webinar, which generated a lot of interest and a host of questions. While the webinar itself is behind a paywall, she has written a series of interesting posts on the issues that surfaced in the webinar.
Aswath Damodaran: "The Value of Stories in Business" | Talks at Google
The world of investing/finance is divided into two camps: the number-crunchers, who believe that imagination/creativity are dangerous distractions, and the storytellers, who build on the stories they tell about companies. Aswath Damodaran, professor of finance at the Stern School of Business at New York University, contends that stories matter, but only if they are connected with numbers. And numbers are empty, unless they are connected with narratives. In this talk, he looks at the process by which one might build narratives, check them against reality and convert them into valuations. Uber and Ferrari are examples used to illustrate the process.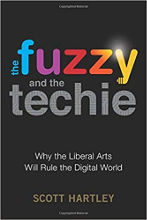 Scott Hartley's book on why both engineers and philosophers are necessary for innovation.
Liz Alderman | Cash is disappearing in the country faster than anyone thought it would. Now, officials are trying to slow its demise as they determine the societal costs.
Patrick Harker, president of the Federal Reserve Bank of Philadelphia, discusses how fintech will impact the banking system with Wharton finance professor Richard J. Herring.