[Image by TwinBerry_Yuii from Pixabay]
Good morning,
Edward Deming, the quality guru revered in Japan, and in every country that takes manufacturing seriously, defined the aim of leadership thus. He said it "should be to improve the performance of man and machine, to improve quality, to increase output, and simultaneously to bring pride of workmanship to people. Put in a negative way, the aim of leadership is not merely to find and record failures of men, but to remove the causes of failure: to help people to do a better job with less effort."
There is much talk about what's happening to productivity during the lockdown. While better quality and increased output are good, what's ignored sometimes is the third factor mentioned by Deming—the pride of workmanship.
In this issue
How leaders get their authority
Why it's easier to fix problems upstream
Why simple things are sometimes hard to do
Have a great week ahead.
How leaders get their authority
If journalism is indeed the first draft of history, as it is sometimes said, this award-winning story on a huge transition at Bombay House published in Forbes India in 2011 has it all, especially the twists and turns of the business history of the Tatas over several generations.
It also has important lessons for leaders today. Here's an extract.
JRD liked to joke that the Tata Sons board made him chairman in a moment of mental aberration. He surrounded himself with exceptional managers and threw the somnolent group into expansion mode. Tata Chemicals was incorporated in 1939 and became India's first soda-ash supplier under Darbari Seth. Tata Motors was established in 1945 and nurtured by Sumant Moolgaokar. Tata Steel grew under Homi, and then, Russi Mody. JRD himself was the steward of Air India's growth, even after its nationalisation in 1953. Naval Tata led the Tata electric companies, and the group's textile and oil mills.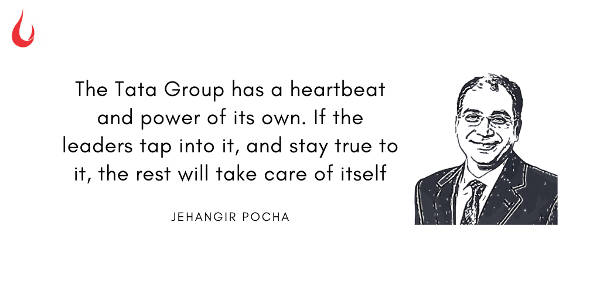 It is a testament to JRD's values that despite his miniscule holdings and shrinking personal wealth, he gave the bulk of his estate to the JRD Tata Trust in 1944, when he was just 40.
With JRD and Naval now holding miniscule stakes in Tata Sons, they controlled the group through three means. Their family trusts controlled about 80 percent of Tata Sons. Secondly, India still had the managing agency system and Tata Sons and other holding companies, such as Tata Industries, were the management agents for all Tata companies. Lastly, both Tatas carried the natural authority of their surnames, and, though this was more so in JRD's case, their personalities.
The story, rich with little known nuggets about Tatas and Mistry, was written by Jehangir Pocha who died rather prematurely on July 12, six years ago. Pocha's own story with his spectacular entry into journalism, and media business midway through his career makes for a fascinating reading.
Dig deeper
Why it's easier to fix problems upstream
In a Bloomberg column, Andreas Kluth, author of Hannibal and Me, writes, forty years ago, in spite of the debilitating Cold War between the US and the Soviet Union, humanity managed to come together and eradicate smallpox. However, there are a number of reasons why we will find it difficult to defeat coronavirus even if we get a vaccine.
A new Cold War is underway between the US and China.
Rich nations will try to outbid poor ones in securing supplies of the vaccine.
Ethical problems of triage will also haunt domestic politics.
We don't know who will get the first dibs on the jabs after healthcare workers.
We will have to manage conspiracy theorists who propagate vaccines are bad.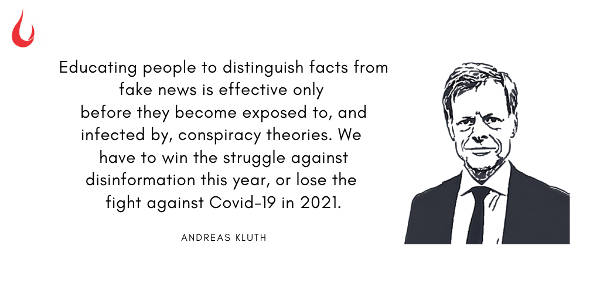 Kluth's point is, we have to start acting on it now. He says, "the time for corona statecraft and education is now, before the vaccine arrives."
(Hat tip to Dr Debashis Bhattacharya for bringing this to our attention.)
Why simple things are sometimes hard to do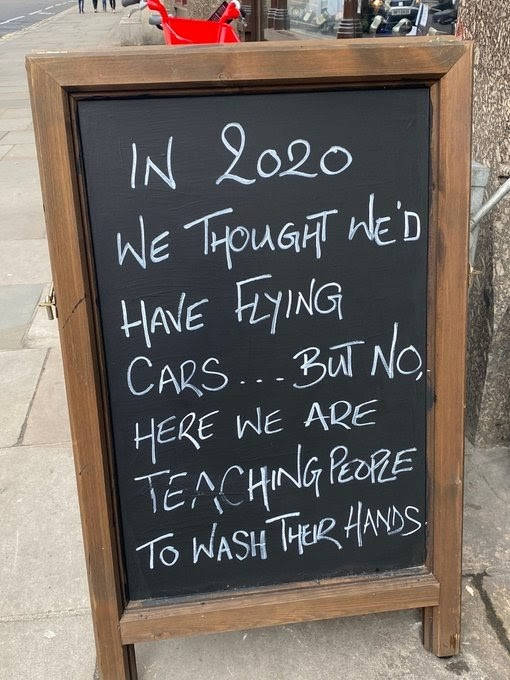 What are some of the simple hacks to beat the virus? Share them with us, or share it on Twitter, tagging @foundingf. Or head to our Slack channel.
And if you missed previous editions of this newsletter, they're all archived here.
Bookmark Founding Fuel's special section on Thriving in Volatile Times. All our stories on how individuals and businesses are responding to the pandemic until now are posted there.
Warm regards,
Team Founding Fuel