[From pxhere]
Good morning,
In Free Speech: Ten Principles for a Connected World, British historian Timothy Garton Ash warns us against falling for technological determinism, and also thinking that technology is neutral. It's human beings who affect changes, but technology can show us new possibilities.
He writes: "Vaulting political and moral claims have often been made for new technologies of communication. Martin Luther said printing was 'God's highest and extremest act of grace'. In 1881, Scientific American magazine hailed 'the moral influence' of the telegraph. 'The fax will set you free', the American nuclear strategist Albert Wohlstetter proclaimed in an article published in 1990. Equally vaulting claims have been made for the internet: some suggest that it will inevitably produce a heaven of free speech and political liberation, others, a hell of corporate exploitation and totalitarian surveillance. Here is the fallacy of technological determinism. The fax never set anyone free. People set people free. The telegraph, like the printing press, was used to transmit the best and the worst of which humans are capable.
"But equally, we should not fall for the opposite fallacy: that technologies are entirely neutral. Rather, they possess what have been called affordances. New technologies afford possibilities that were not there before, or not in the same degree."
In this issue
Why you should look at your workspace as a bundle
How the poor are falling through the cracks of online education
How different are your Mondays now?
Have a great day!
Why you should look at your workspace as a bundle
In an interview with HBR, Jennifer Magnolfi Astill, a leading researcher on the evolution of workspaces, offers an interesting way to look at an office.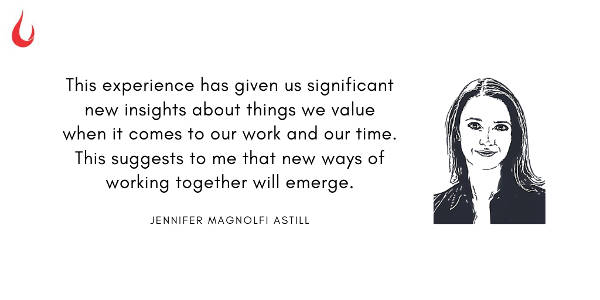 Magnolfi Astill says: "Think of a workspace as a bundle. An offering. Like a conference, or a travel experience, or your cable TV package. The offering includes many things. At a conference you get keynotes, breakout sessions, networking parties, and so on. A travel bundle includes tours, hotels, and so forth. Cable includes channels.
"With bundles, we tend to purchase the entire thing but use only parts. And the parts we use tend to address specific needs, which change and evolve. So the office bundle includes, let's call them 'space applications': individual focus work, meetings, working lunches, team collaboration, creative play space, operations support, etc.
"When a structural shift in work happens or, as in our context, a systemic disruption of work, our requirements of a workspace change. Basically, you need different channels."
And the pandemic is making businesses ask new questions: "This moment has given many organizations the ability to sit back and think, 'Which components of the workspace bundle will we want to come back and which ones can we do without?' For example, individual focus work might not be a useful part of the office moving forward, because now that people are technically set up, they can perform better at home. At the same time, companies will still need physical workspaces for certain functions that require interaction in the real world."
Dig deeper
How the poor are falling through the cracks of online education
As classes went online because of the coronavirus pandemic, the worst hit were the poor students. A Bloomberg report documents some of the issues faced by the poor and highlights some interesting solutions.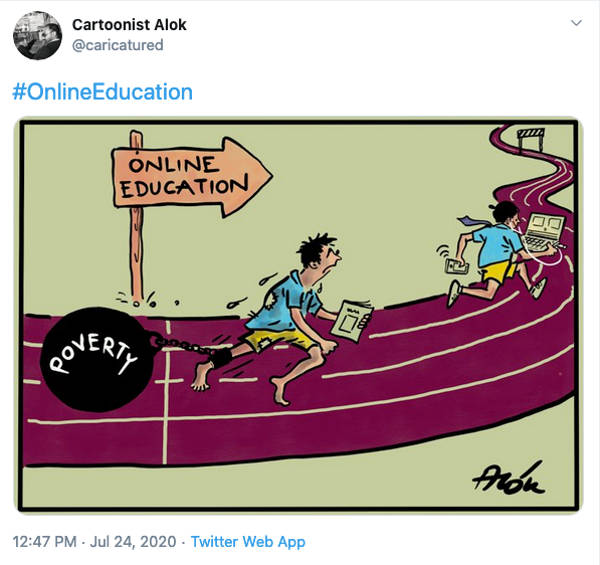 (Via Twitter)
Bloomberg writes: "Instead of innovating, governments and schools have gone for the easiest option available, said Shantha Sinha, founder of the research institute Mamidipudi Venkatarangaiya Foundation and the former head of the National Commission for Protection of Child Rights. "It's showing a lack of sensitivity."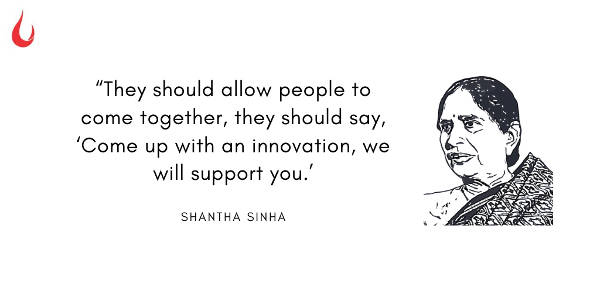 "Governments must allocate funds to local village councils and encourage solutions from the bottom up, Sinha said. "They should allow people to come together, they should say, 'Come up with an innovation, we will support you.'"
Several rights groups and NGOs have taken this approach—from reading rooms to distributing books directly to homes—attempting to fill the gaps left by online education. A village in Jharkhand has seen widespread fame for its use of loudspeakers perched on trees through which children can listen to classes. But these initiatives need to be scaled up quickly, experts say."
Dig deeper
How different are your Mondays now?
Do you still say, TGIF? Are Mondays different from what they used to be?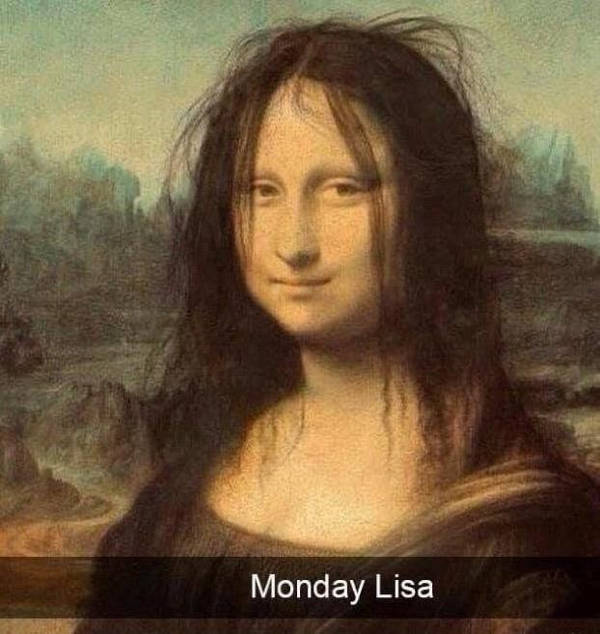 (Via WhatsApp)
Mail your answer to us, or post it on Twitter tagging @foundingf. Or head to our Slack channel.
And if you missed previous editions of this newsletter, they're all archived here.
Bookmark Founding Fuel's special section on Thriving in Volatile Times. All our stories on how individuals and businesses are responding to the pandemic until now are posted there.
Warm regards,
Team Founding Fuel