[Photo by Anand Thakur on Unsplash]
Good morning,
Wish you a very happy Independence Day.
Here's a famous verse from Rabindranath Tagore's Gitanjali that we thought will be very relevant today.
Where the mind is without fear and the head is held high
Where knowledge is free
Where the world has not been broken up into fragments
By narrow domestic walls
Where words come out from the depth of truth
Where tireless striving stretches its arms towards perfection
Where the clear stream of reason has not lost its way
Into the dreary desert sand of dead habit
Where the mind is led forward by thee
Into ever-widening thought and action
Into that heaven of freedom, my Father, let my country awake.
Today, let us read this slowly, sentence by sentence, taking in the meaning of every single word, and reflect on how as a country, as a society we can step into, and thrive in the heaven of freedom.
We have more for you today. We asked some of the most thoughtful people in our network this question: "If I asked you to recommend a book I must begin reading this Independence Day, what book would you urge me to read?"
You will find their answers in this newsletter. Take a look, and please share your recommendations with us by hitting the reply button.
Later today, in Episode #4 of our new weekly series, Talkin' 'Bout My Generation, Pallavi Desai, co-founder of apparel label Creatures of Habit, and her dad Santosh Desai, CEO, Futurebrands, will surface the passions and the anxieties, the highs and the lows around the idea of starting up. The 30-minute show starts at 730 PM on Facebook Live today. Register here.

In this issue
The one book you must begin reading today
A personal history of the internet, by Charles Assisi: A teaser
Think outside the box
Have a fantastic day and year ahead.
The one book you must begin reading today
1.
This I Believe and Other Essays by E.F.Schumacher
Recommended by: Arun Maira, former chairman, BCG India & member, Planning Commission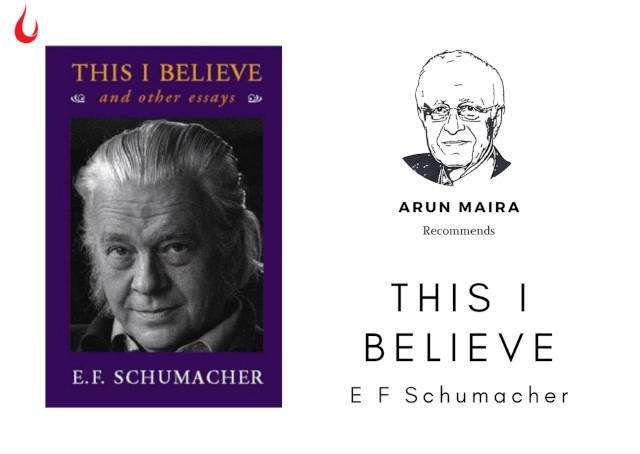 "Any economist who had already noticed 'the twin evils of unemployment and mass migration' even before the capitalist splurge from the 1980s and Covid-19, and who had described an alternative, more environmentally sustainable and socially inclusive, 'Buddhist economics' must be read now."
2.
Early Indians by Tony Joseph
Recommended by: Rama Bijapurkar, management consultant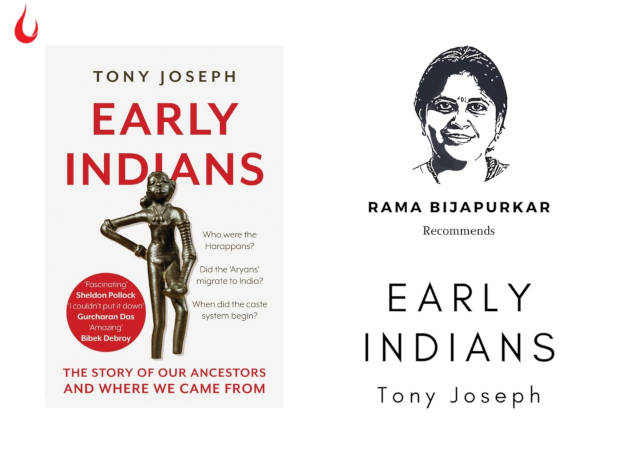 "It got my attention because I am fascinated by the India of BCE and this goes back 65,000 years.
Why read it now? There is so much fighting over who is an original Indian and who an invader interloper and this book shows, through genetic and archaeological evidence, that "all of today's [Indians] draw their genes from several migrants to India. There is no 'pure' group, race or caste that has existed from 'time immemorial'. "
3.
Makers of Modern India by Ramachandra Guha
Recommended by: Rajdeep Sardesai, consulting editor at the India Today Group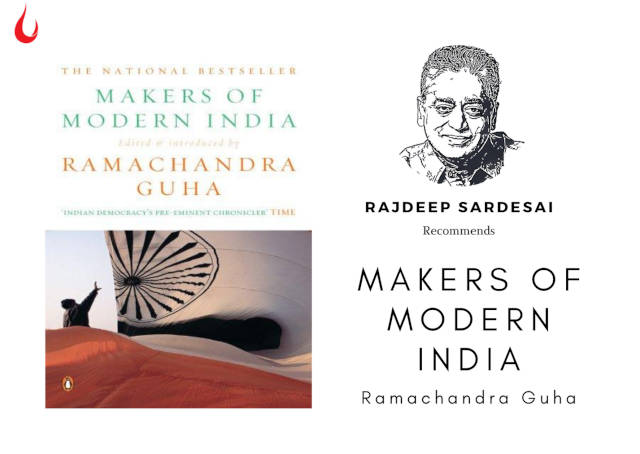 "We need to read about the past to understand the present, to recognise that there was a time when notions of public service, a spirit of sacrifice and a fierce debate over ideas drove our 1947 generation. If only to contrast it with the crude, low-level machinations of today!"
4.
A Suitable Boy by Vikram Seth
Recommended by: Chiki Sarkar, publisher and founder of Juggernaut Books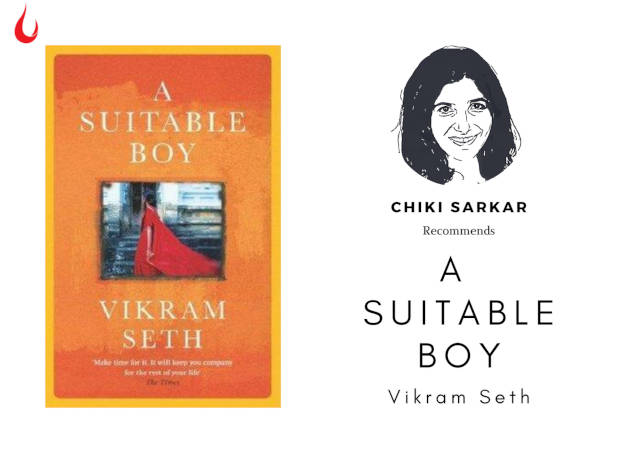 "I just re-read suitable boy—and it seems to be the most perfect book to read during Independence Day. The novel is set on the eve of India's first general elections in 1952, the biggest elections in the world. You realise what an extraordinary experiment It was—and how lucky we were to have Nehru as our first Prime Minister. Of course, the novel isn't about just politics—it's about a wonderful set of characters that span most of northern and eastern India from the boxawallas of Kolkata to the nawabs of UP.
It's very funny, it's terribly moving and it's wonderfully entertaining—but it's a deeply serious novel at its heart about the tensions of religion, caste and class that existed in this country since its inception and does more than ever.
Even though it was written over 20 years ago, it really felt to me to be a novel of our times. I was very moved by the portrait of Nehru: energetic, impatient, high minded, isolated…"
5.
The Ethical Algorithm by Michael Kearns and Aaron Roth
Recommended by: Rahul Matthan, partner, TriLegal and author of Privacy 3.0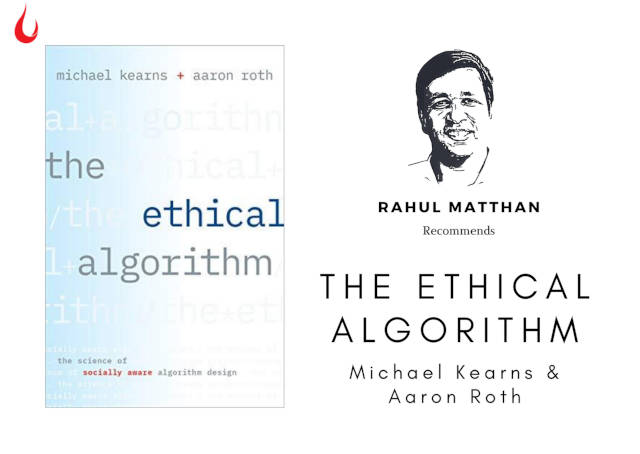 "We are living in a world where data-driven decision making is intruding into every aspect of our lives. We instinctively know that some of the decisions being made about us are unfair and that there is little we can do about it. Rather than point out all the ways in which algorithms can get things wrong, this book is about how we can build better algorithms. Build them to be more respectful of our privacy, more fair, more Pareto optimal.
It picks up ethical objectives that we should aim to achieve and explains the ways in which we can design our tools to be more mindful of these objectives. Unlike the US and other parts of the Western world, these issues have only just begun to touch our society in India. Since it started there, much of the harms of algorithms were felt in those countries. We have an opportunity to completely avoid the harmful mistakes that algorithms make if we can follow these ethical frameworks. Which is why this book is so important in the here and now."
6.
How India Works: Making Sense of a Complex Corporate Culture by Aarti Kelshikar
Recommended by: D Shivakumar, president (corporate strategy and business development), Aditya Birla Group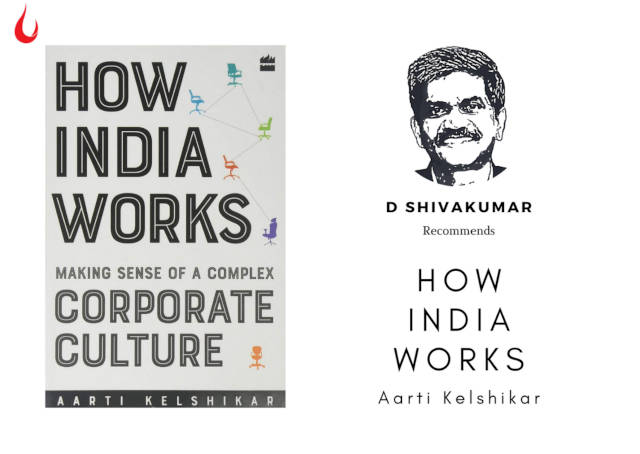 "India will be 75 in a year. I think Indian business has grown but the work culture hasn't evolved.
We are more global today and need to adapt culturally. Aarti's book gives context of our poor listening skills, our approach to jugaad over process, how difficult conversations take time and how we need to work better in teams. Aarti's book will give you a mirror to assess your own leadership ways.
When you improve as a leader, India will improve."
A personal history of the internet
To mark the 25th anniversary of Videsh Sanchar Nigam Limited (VSNL) launching the first publicly available internet service in India, Charles Assisi recounts his early experience with the technology that killed distance and democratised knowledge.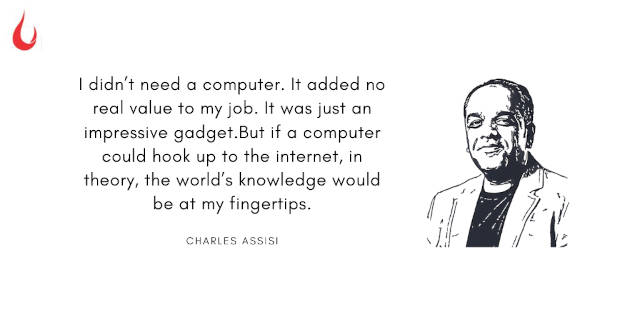 Charles writes: "Like N Dayasindhu told Ramnath and me yesterday, until the internet happened, the computer was just a fancy typewriter. He was right. There was nothing the computer could do for me that the typewriter couldn't do. Unlike him. He passed out of IIT and could think up ingenious things such as code. I was a writer.
"My day job meant going out to report from the field and then write about what I saw. I could do that on a typewriter as well. I didn't need a computer. It added no real value to my job. It was just an impressive gadget.
"But if a computer could hook up to the internet, in theory, the world's knowledge would be at my fingertips."
Dig Deeper
Think outside the box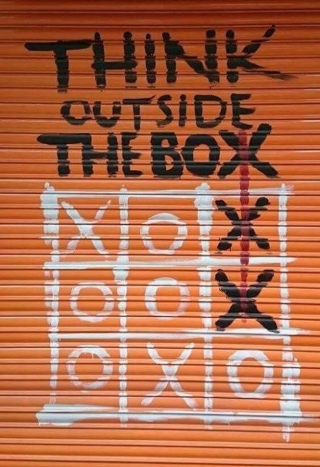 (Via WhatsApp)
Share with us some of your out of the box ideas for a better tomorrow. Head to our Slack channel.
And if you missed previous editions of this newsletter, they're all archived here.
Bookmark Founding Fuel's special section on Thriving in Volatile Times. All our stories on how individuals and businesses are responding to the pandemic until now are posted there.
Warm regards,
Team Founding Fuel