[Image by William Iven from Pixabay]
Good Morning,
While Saturday's are good to begin unwinding with family, it's a good day as well to discuss matters many families don't discuss with each other. That is why the pages of Let's Talk Money: You've Worked Hard for It, Now Make It Work for You by Monika Halan is a great book for everyone to gather around. It is packed with practical examples.
"A rough rule of thumb says keep aside six months' living costs. Include everything in it—rent, EMI, school fees, utilities, premiums, credit card charges, club memberships, whatever… Multiply that by six.
"Remember this is an average; you can increase or decrease this amount depending on your personal situation. Suppose both you and your spouse earn—the probability of both of you losing jobs at the same time is low; in addition, if there are no dependants—you are a double-income no-kids household.
"In such lower-risk households, the emergency fund amount can be reduced to three months' spending. But if one salary is fully going towards the EMI, it makes sense to have a bit more than six months' living costs in the emergency fund, and not less.
"On the other extreme, if you are the sole earner of a house that has your spouse, kids and parents to support, along with an EMI to pay, you're better off having up to a year's worth of spending in the emergency fund…You need to move it to a place that is not that easy to access, but yet is liquid enough to be of use when you want it and gives a return that is better than a savings deposit."
Have a good weekend.
And do join us later this evening for Episode 7 of Talkin' 'Bout My Generation with Deepa and Rhea Soman. Tune in at 7.30 pm on Facebook Live.
In this issue:
The future of platforms
What about the white-collar worker?
Food and beverage bars
The future of platforms
In a conversation with Tim Harbert of the MIT Sloan Management Review, Juliet Schor, professor of sociology at Boston College, places in perspective how the gig economy has gotten hijacked in recent times. Her thesis is that jobs on platforms such as Uber or Airbnb were crafted on the back of three benefits: economic, social and environmental.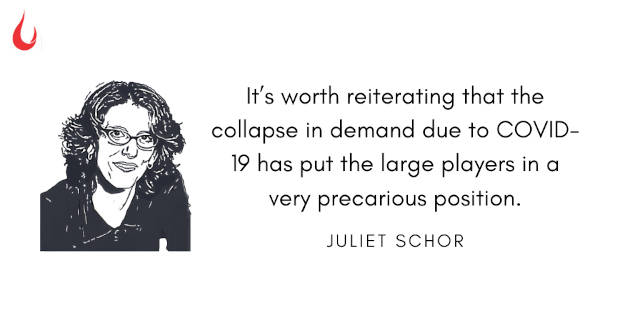 "Economically, they said the platforms would give workers more freedom—they could set their own schedules and not have a boss…. Socially, the platforms were promoted as enabling person-to-person exchanges. These personalised economic relations would lead to stronger social connections. The discourse promised environmental benefits—reduced carbon emissions in particular. The original idea for ride-sharing was that people already driving to a destination would pick up a passenger who wanted to travel in that direction, saving the emissions that passenger's solo trip would have produced."
But things didn't turn out that way, she says. "On the economic side, platforms are not delivering decent wages and working conditions. Not only are the companies keeping wages low, but the chronic excess supply of workers also drives wages down… On the social side, as these platforms grew, they became more like conventional businesses. When ride-hailing debuted, passengers sat in the front and talked with drivers. By 2019, Uber put a button on its app that allowed users to choose "quiet mode", basically saying, "Shut up and drive." In terms of the environment, instead of reducing carbon emissions, ride-hail has led to more vehicles on the road, more congestion, and people shunning public transportation."
However, she thinks it is time to examine what may the future of these businesses look like. Because her research suggests that there are "more innovative scenarios emerging: platform cooperatives. These cooperatives are owned by their users, by which I mean the workers who are earning on the platforms."
Dig Deeper
From Founding Fuel Archives
What about the white-collar worker?
Since the pandemic-induced lockdown jolted the world, economists have stayed focused on mom-and-pop businesses, brick-and-mortar shops, bars and restaurants, and massive chains. But what all of them have overlooked, writes Steve LeVine, editor-at-large at Medium (Marker) is "a vastly larger and more consequential galaxy of businesses, one worth trillions of dollars a year in GDP and revolving around a single, much underappreciated economic actor—the white-collar office worker."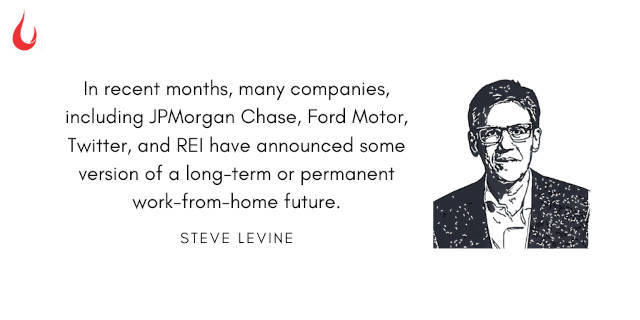 His conversation about how things are panning out in the US suggest, "The problem is so big that it is imperiling the economies of the cities themselves." He goes on to quote an MIT study that says on account of the pandemic, "90% of cities expect an average 13% decline in revenue next year—mostly income and sales taxes, the revenue associated with white-collar workers. It's the highest decline in the survey since the financial crash."
What may the future look like then? LeVine offers a pointer. "In an influential 2002 paper, Donald Davis and David Weinstein, both professors at Columbia University, said the Japanese recovery showed that long-lived cities undergoing great temporary shock tend to bounce back."
Dig Deeper
Food and beverage bars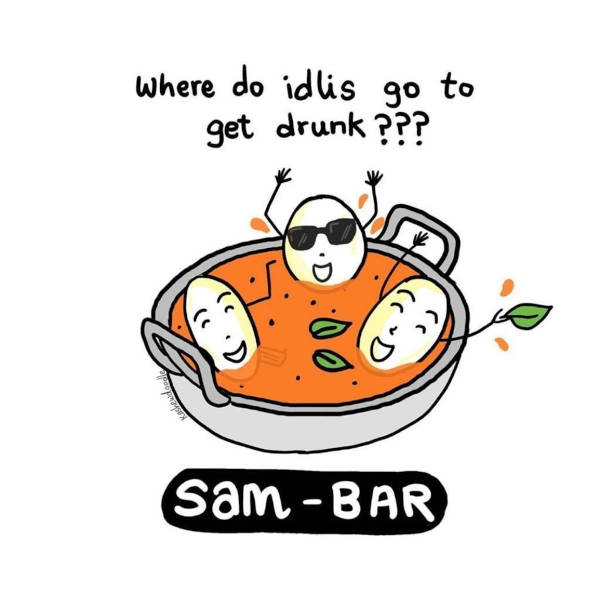 (Via WhatsApp)
While governments across states debate whether or not bars can be permitted to re-open as part of Unlock, the punsters on WhatsApp are coming up with ingenious jokes. Anything you came across that had you laughing? Let us know. Head to our Slack channel.
And if you missed previous editions of this newsletter, they're all archived here.
Bookmark Founding Fuel's special section on Thriving in Volatile Times. All our stories on how individuals and businesses are responding to the pandemic until now are posted there.
Warm regards,
Team Founding Fuel