[Image by Gerd Altmann from Pixabay]
Good morning,
In Liar's Poker, Michael Lewis lets us take a peek into how one of his brilliant colleagues, Alexander, thought about the markets—and about the world in general.
Lewis writes, "In the event of a major dislocation, such as a stock-market crash, a natural disaster, the breakdown of OPEC's production agreements, he would look away from the initial focus of investor interest and seek secondary and tertiary effects.
"Remember Chernobyl? When news broke that the Soviet nuclear reactor had exploded, Alexander called. Only minutes before, confirmation of the disaster had blipped across our Quotron machines, yet Alexander had already bought the equivalent of two tankers of crude oil. The focus of investor attention was on the New York stock exchange, he said. In particular it was on any company involved in nuclear power. The stocks of those companies were plummeting. Never mind that, he said. He had just purchased, on behalf of his clients, oil futures. Instantly, in his mind, less supply of nuclear power equalled more demand for oil, and he was right. His investors made a large killing. Mine made a small killing. Minutes after I had persuaded a few clients to buy some oil, Alexander called back.
" 'Buy potatoes,' he said. 'Gotta hop.' Then he hung up.
"Of course. A cloud of fallout would threaten European food and water supplies, including the potato crop, placing a premium on uncontaminated American substitutes. Perhaps a few folks other than potato farmers think of the price of potatoes in America minutes after the explosion of a nuclear reactor in Russia, but if so, I have never met them."
The big lesson from Alexander is simple. To spot the next big opportunity, we don't need to necessarily see the big picture, nor do we need to necessarily have a grand plan. We just need to see the next two or three steps ahead, and act fast.
What opportunities do you see emerging today?
In this issue.
Have a good day.
How to make your home sound like your office
In Pushpak, a classic, 1987 silent movie starring Kamal Hassan, the protagonist settles himself in a five-star hotel but is not able to sleep in the silence. He misses the loud noises of his poor neighbourhood. So he records those sounds, plays them in the background to catch his nightly sleep. Something similar seems to be happening—at least in some WFH environs.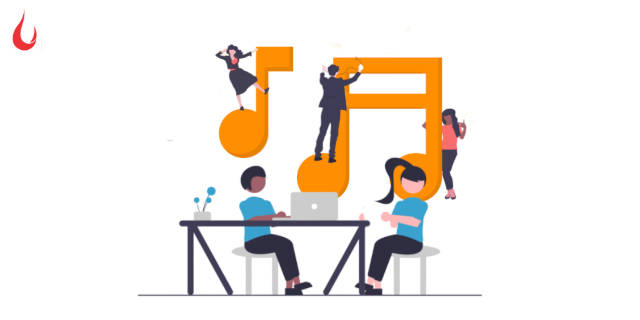 MIT Tech Review reports: "Quarantine created a need for background noise among white-collar workers, who were used to open office plans and traversing from cubicle to meeting room and back.
"Many of these worker bees weren't looking for electronic jams or Gregorian chants. Giedrius Norvilas, a 28-year-old working at a tech startup in Belfast, Ireland, says that the sound of keyboards on another site, Sound of Colleagues, made him feel 'safe'. 'The sound of someone else punching the keys is an indication that there are people around me,' he says."
The result: You have these playlists to create the right office background for you.
The MIT Tech Review piece says: "Products like myNoise and Sound of Colleagues help to create the 'babble effect' experienced in a coffee shop: voices and sounds meld together, helping people focus by blocking out annoying background noises."
Dig Deeper
Why business leaders should learn to love employee activism
Even before the pandemic set in, a study by Verisk Maplecroft, a socio-economic and political analysis firm, said 40% of the world's countries will witness civil unrest in 2020. In the last few years, business leaders have learned that they cannot ignore them as something that goes on outside their organisational boundaries. In many cases employees, who see themselves as very much a part of the society, bring them right inside the organisations.
In a column in Quartz, Alison Taylor, executive director of ethical systems at NYU's Stern School of Business, says businesses should learn to embrace them.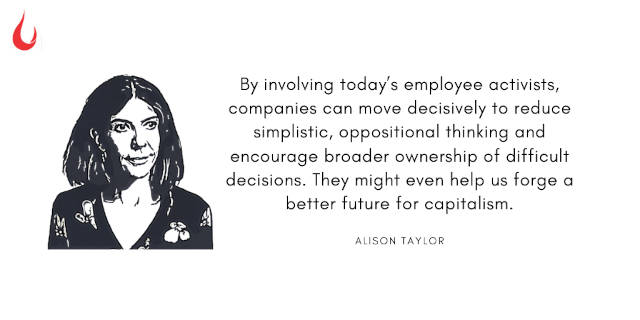 She writes: "As companies try to navigate an unprecedented set of 'externalities' complicated by existential questions over the role of capitalism in society, they might better answer those questions by harnessing the energy of those very workers who are already pushing for more ethical and responsible business models. For example, Omidyar Network has just relaunched its Ethical Explorer toolkit, which aims to help engineers, designers, and product managers understand how their products and services impact society and then to negotiate internally for change. This toolkit could serve as a model for how we might better consider the financial, social, and environmental impact of business decisions and innovations in many other sectors and contexts."
Dig Deeper
Mask up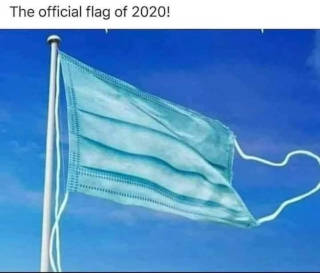 (Via WhatsApp)
How do you deal with people who refuse to wear masks? Share your experience with us. Head to our Slack channel.
And if you missed previous editions of this newsletter, they're all archived here.
Bookmark Founding Fuel's special section on Thriving in Volatile Times. All our stories on how individuals and businesses are responding to the pandemic until now are posted there.
Warm regards,
Team Founding Fuel