[Photo by Dimitri Houtteman on Unsplash]
Good morning,
Since the time we discussed Ezikel Emanuel's essay last week on The right way to allocate vaccines, we've been looking for pointers from thinkers in other parts of the world. And the very outstanding one on How to Vaccinate a Planet by Toronto-based writer Danielle Groen got our attention.
"At least half a dozen leading candidates have entered phase-three trials, including ones from the University of Oxford, Moderna, and Pfizer. Currently, the WHO has set the minimum bar for an effective vaccine at an infection-reduction rate of 50%, though 70% is preferred," she writes.
"We are, by now, well accustomed to thinking in waves: waves of Covid-19 infections, waves of lockdown measures, waves of fear and fatigue. Almost certainly, we will also have to contend with waves of vaccination as batches roll off manufacturing lines or we wait for new candidates to be approved."
Her conversations with experts in the domain, though, raise questions researchers and public policy makers are grappling with. "But, if we have enough vaccines for 5% of the population, then who will be that 5%?"
Then there is the ferocity with which things are unravelling.
"Though it can feel like this virus has been with us for roughly eight centuries, it's not yet been twelve months. In that time, a few hundred vaccine candidates have been created, dozens have entered human trials, and pretty much every promising new technology has been pressed into action. Work that would normally occur in sequence and stall on some bureaucrat's desk is now, thanks to huge financial investments by governments around the world, happening swiftly and in tandem... there's much mask-wearing and social distancing and staying home ahead. But the average new vaccine takes about a decade to make it to market. The fastest ever to make it to market, for mumps, arrived in four years. We're virtually guaranteed to shatter that record for Covid-19—one more unprecedented event in an age already full of them."
There is much to think about. When we're done with finding answers, the world may be a different place altogether. We'd love to hear from you.
In this issue.
The turmoil in America
Five habits of highly cyber-secure people
The upside of Covid-19
The turmoil in America
Since news broke that Donald Trump has tested positive for coronavirus, the US Presidential elections have gone into a tizzy. Globally, this race is one of the most closely watched. That is why we found the many scenarios painted by Nicholas Fando and Nick Corsaniti in The New York Times most interesting.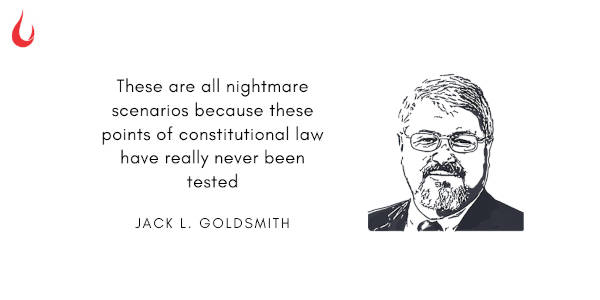 "[It] has raised the possibility, however remote, that he could become incapacitated or potentially die in office if his symptoms worsen.
"While that outcome remains highly unlikely, and few in Washington were willing to discuss it on Friday, when Mr. Trump was taken to Walter Reed National Military Medical Center for treatment, the Constitution and Congress long ago put in place a plan of succession to ensure that the nation is protected from adversaries and internal conflict when the elected president cannot serve.
"The Constitution makes clear that the vice president is first in line to succeed the president should he or she die in office, and can step in to temporarily take on the duties of the presidency should the commander in chief become incapacitated. Vice President Mike Pence, 61, tested negative for the coronavirus on Friday.
"Other situations become far more complicated and are wrapped in a cloud of legal disagreement over what to do if a president cannot exercise his duties but refuses to give them up, or wins election but cannot serve, or in a case in which the president and the vice president are incapacitated."
Having placed that in perspective, they raise questions and attempt to answer them. Consider a few.
What if the president is too ill to perform his duties?
"Presidents can voluntarily designate powers to their vice presidents if they become seriously ill or are unable to perform their duties."
Can the president be involuntarily replaced?
"The 25th Amendment also allows for the forcible removal of a president, including if he is too ill to designate his authorities or simply refuses to do so."
What if there is a dispute over who is in power?
"It is unclear what would happen if the president and vice president became temporarily incapacitated."
Dig Deeper
Five habits of highly cyber-secure people
In a recent episode of The Knowledge Project, Farnam Street's Shane Parrish spoke to founder and CEO of Field Effect Security, Matthew Holland, and shared 10 cyber security tips from Holland. It's hard to overestimate the importance of cybersecurity anyday, but during these times when work, life and entertainment are moving online, it has become even more important.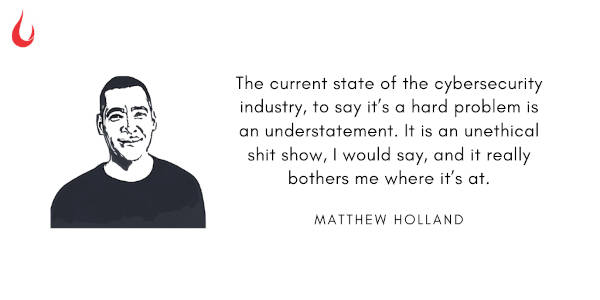 We have picked up five that can be implemented straightaway.
Use multi-factor authentication (MFA) with all email/cloud/web accounts
Use a password manager (with strong passwords, no password reuse)
Make sure all devices/computers are fully patched (operating system/software/apps are always updated)
Don't post addresses, phone numbers or email account information on social media
Keep home IoT (smart speakers, TVs, etc) on a separate Wi-Fi network from devices/computers
Dig Deeper
The upside of Covid-19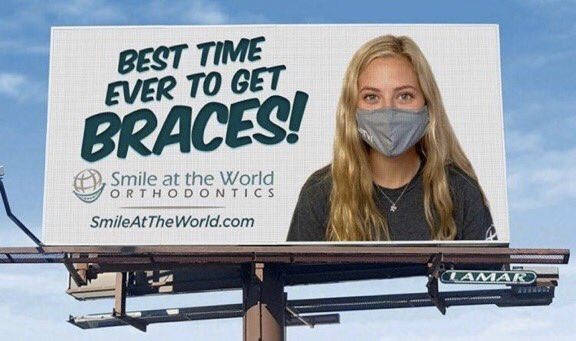 (via WhatsApp)
There's an upside to everything. Or at least that's what we like to believe. What's your take? Tell us all about it. Head to our Slack channel.
And if you missed previous editions of this newsletter, they're all archived here.
Bookmark Founding Fuel's special section on Thriving in Volatile Times. All our stories on how individuals and businesses are responding to the pandemic until now are posted there.
Warm regards,
Team Founding Fuel