(Tiruchengode highlights the fascinating connection between ox-driven carts, textiles, trucks and oil rigs. Photo: Thomas Gerlach, Pixabay)
Welcome to the second edition of The Growth Factor Weekly (TGF Weekly). The newsletter explores some of the biggest questions around small businesses through the stories of MSME owners, bankers, investors, customers, employees and technologists. It will reach your inbox every Friday at 5:00 PM IST.
It is curated by Founding Fuel's senior writer NS Ramnath, who is researching industrial clusters in Tamil Nadu on a Bharat Inclusion Fellowship 2020. Bharat Inclusion Fellowship, an initiative of CIIE.CO of IIM, Ahmedabad, is aimed at addressing the knowledge gaps that prevent entrepreneurs from developing effective solutions for the underserved. TGF Weekly will share insights from the research as it progresses.
The newsletter is a part of the conversation we will have with our community—on our website, over video conferences, webinars and a Discourse platform we are setting up. We will keep you posted.
Please do share this newsletter with friends and colleagues who might be interested in this theme. Thanks for being a part of what promises to be an incredible journey of learning and insights.
In this issue:
How Tiruchengode really became the borewell rigs capital of India
The difficulty of being opportunistic without being strategic
Will private banks and NBFCs rise to the MSME challenge?
Happy reading!
Dept of path dependence | How Tiruchengode really became the borewell rigs capital of India
Last year, a fascinating Twitter thread on railroad tracks went viral. It answered a perplexing question on why the US standard railroad gauge was exactly 4 feet 8.5 inches wide, a rather odd number.
The chain of events goes like this.
It's 4ft 8.5in wide because the US imported the design from the UK, which in turn inherited it from its horse wagon building days. Horse wagons were built that way so its wheels would fit into the wheel ruts on the roads, which again was a tradition followed by Imperial Rome which built roads in Europe. They built such roads to make it easy for their chariots. Their chariots were drawn by two horses, and the Roman bureaucracy had decided that 4ft 8.5in would be perfect to accommodate the back of two horses.
Snopes, which probed similar stories earlier, says they are a mix of facts and myths. But, the thread went viral because it points to a profound truth. A lot of things that we see and use are path-dependent—including the keyboard you and I type on. Edward de Bono says that the Qwerty layout was designed to slow down the typists so they don't jam the machine by typing too fast. And they persisted even after the problem they were supposed to solve no longer existed.
The art of the start
Now, let's come to Tiruchengode. It's a thriving borewell rigs cluster in Tamil Nadu. Operators in this small town own anywhere between 5,000 to 20,000 rigs. They take their rigs all over the country (often accompanied by another truck with diesel, oil, water, repair tools, and workers), each of which can drill about 1,400 ft into the earth a day.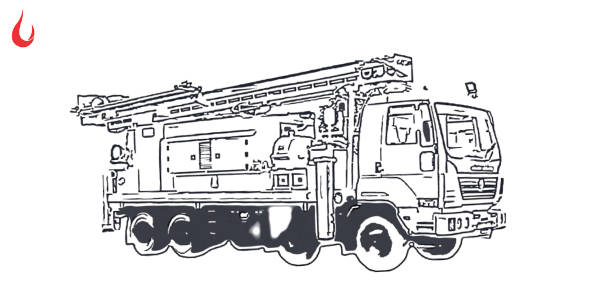 The popular narrative of how the industry developed in Tiruchengode goes like this: In the 1960s/1970s, the region faced a severe water crisis, and agriculture suffered. A group of entrepreneurs got together, bought rigs and pumped water out of the ground. Their success attracted more people, and soon they were catering to customers from across the country. (Examples: The Hindu, Surge: Tamil Nadu's Growth Story by Sushila Ravindranath, Indian Models of Economy, Business and Management by K Kanagasabapathi). This narrative is, of course, true.
The path
The question, however, is why didn't other towns which faced similar water problems emerge into a borewell rigs cluster? The answer highlights the path-dependent nature of all systems.
Tiruchengode was already developing into a truck bodybuilding cluster. It meant it had the capacity to repurpose the trucks to carry the heavy rigs. It had workshops that refurbished, repaired machinery and vehicles, and workers who had the experience doing it. In fact, Tiruchengode was the place the truck owners flocked to strengthen the chassis of Ashok Leyland trucks (which used a design from the UK, that didn't quite suit Indian truckers who tended to overload them).
How did it build this capacity? In part, because it was close to Namakkal, where truck bodybuilding business was already thriving, and in part, because Tiruchengode had its own history of working with wood and steel (essential for the bodybuilding industry).
How did that happen? Because Tiruchengode had attracted several carpenters and blacksmiths even before Independence. And they came to repair and eventually fix ox-drawn carts. In the course of building them, they had to import a specific type of wood from Kerala, which couldn't be sawn manually, which in turn led to the development of sawmills, which created a demand for workers who could operate, maintain and repair them. The market responded.
But, how did it attract carpenters and blacksmiths? Because it was mid-distance between Erode, which made cotton, and Salem, which had a thriving textile trade. Carts were used to ferry material and products from one place to another. Carpenters and blacksmiths sensed a business opportunity there. (The facts above are mostly drawn from a paper by Yann Philippe Tastevin: 'From Ox-Carts to Borewell Rigs: Maintenance, Manufacture and Innovation in Tiruchengode'.)
In the '60s and '70s, when the region was hit by a water crisis, it was this cultural memory and the accumulated capacity that drove the entrepreneurs in Tiruchengode.
The Bottomline: The idea of path dependence holds important lessons not only for those who want to create ecosystems (which also explains why attempts to create other Silicon Valleys didn't quite succeed) but also for those who want to make interventions through new products and solutions. Often, a solution that worked perfectly in one geography, fails in another, exactly because each comes with its own history that shaped the ecosystem in a specific way.
The mindset problem | The difficulty of being opportunistic without being strategic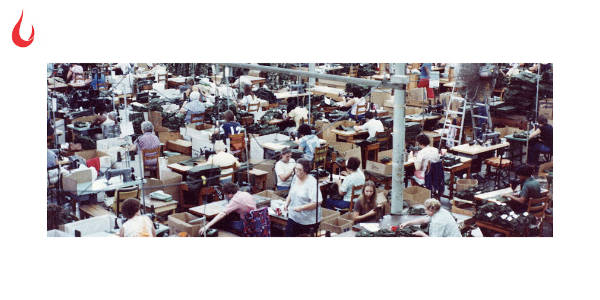 Even before the anti-China sentiment flared up in India (because of what's happening in Ladakh), there was a growing concern about the country across the world. Many were hopeful that India could grab a slice of a pie that might fly away from China seeking other countries. In our conversation with Devangshu Dutta, chief executive of Third Eyesight, Vineet Mehra, owner of Huechem Textiles, and Deven Pabaru, CEO of Patel Roadways (part of Stellar Value Chain Group), we explored that question.
Here are their answers in brief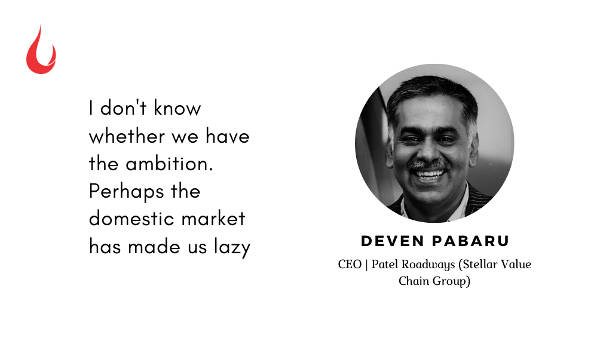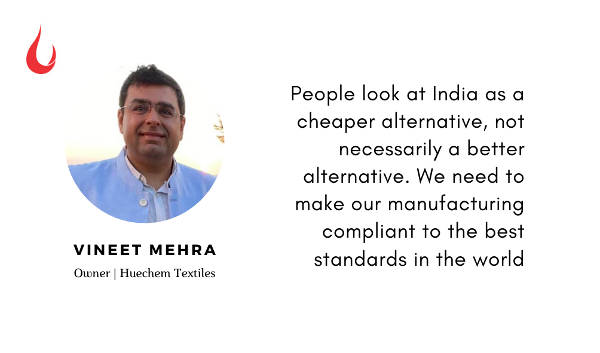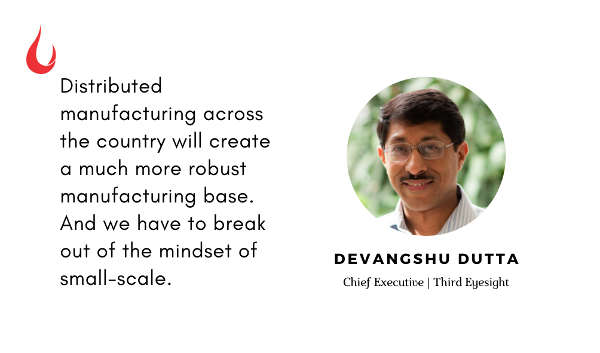 Chart of the week | Will private banks and NBFCs rise to the MSME challenge?
By Vasisht Balaji Srinivasan
The relief package announced by the government made it clear that the onus is on the financial sector for rolling it out in the form of loans. Interestingly, over the last few years, the credit share of private sector banks and NBFCs to the MSME sector has been going up. For private banks, it went up by over 6 percentage points to 39% by the end of September 2019, from 32% share two years prior. Similarly, NBFC share went up to 13% from 10% during this period.
Does this mean we can expect the private sector to do its bit during and post lockdown? Don't count on it. The reason for the increased share of private banks and NBFCs has more to do with the public sector banks. Over the last few years, public sector banks, especially smaller PSBs, have been facing huge levels of bad debt, and have been reducing their exposure to MSME lending. As they tightened their purse on fresh loans, borrowers took their accounts to private banks and NBFCs.
With the economy in trouble, bankers say that the government is betting on the public sector banks to provide credit and kickstart at least some parts of the MSME segment. In the next few quarters, expect PSBs to regain what they lost over the last couple of years.