[Photo by _paVan_, under Creative Commons]
Welcome to the fourth edition of The Growth Factor Weekly (TGF Weekly). The newsletter explores some of the biggest questions around small businesses through the stories of MSME owners, bankers, investors, customers, employees and technologists. It will reach your inbox every Friday at 5:00 PM IST. (Sign up now.)
It is curated by Founding Fuel's senior writer NS Ramnath, who is researching industrial clusters in Tamil Nadu on a Bharat Inclusion Fellowship. Bharat Inclusion Fellowship, an initiative of CIIE.CO of IIM, Ahmedabad, is aimed at addressing the knowledge gaps that prevent entrepreneurs from developing effective solutions for the underserved.
TGF Weekly will share insights from his research and reporting. The newsletter is a part of the conversation we will have with our community—on our website, over video conferences, webinars and a Discourse platform we are setting up. We will keep you posted.
Please do share this newsletter with friends and colleagues who might be interested in this theme. Thanks for being a part of what promises to be an incredible journey of learning and insights.
In this issue:
Local problems, global solutions
What to copy from China
MSME loans to individuals: With great exposure, comes great risks
Happy reading!
Innovation | Local problems, global solutions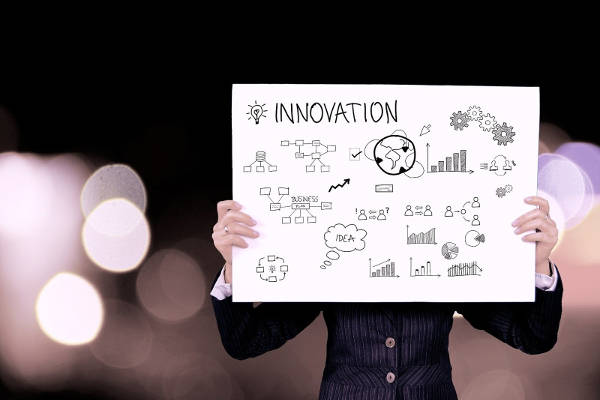 (Image by Michal Jarmoluk / Pixabay)
Often the best solutions are found by people closest to the problem
Here's a story I heard from back in the time when Nokia had the largest market share in the mobile phones market, and it had just set up a factory in Chennai. The factory was in Sriperumbudur, and it had hired youngsters from around the place. The plant was automated but there was a lot for people to do. One of the manual operations was to check if the box had all components before it's shipped to dealers. The check was done by a girl who stood in her spot in the assembly line, and she diligently checked against all individual items—phone, charger, headset, instruction manual and so on. One day, it struck her that there was an easier way to do it. She picked up a pen and paper, and weighed each component, and noted them down, and soon it was evident to her that she just had to look at a single number to see if all the components were there. She could even figure out what's exactly missing from the total weight of the box. She tested her new method, it worked perfectly, and soon, all the other lines in the shopfloor started following her technique, and the person in charge of the plant told me that it was eventually adopted in other countries too.
Sometimes, even those solutions come with limitations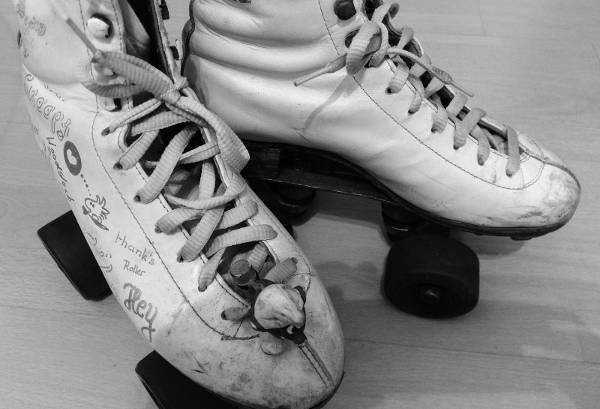 (Image by Bella H. from Pixabay)
Move to another industrial cluster in Tamil Nadu: Coimbatore. The city is home to hundreds of textile mills. Every morning one can see lines of women and men walking into the mills, and for many, their walking doesn't stop even after they enter the shop floor. They have to walk around the spinning frames the whole day, monitoring, changing and fixing. A single worker can end up walking several kilometres inside the factory. It can be exhausting.
Then, someone got an idea of using roller skates. It worked. She found that she could cover the distance faster, and it was less exhausting. The idea picked up. An enterprising businessman even set up a roller-skating school for textile workers in the city.
But then, roller skates are not for everyone. Some find it hard to pick up, and even those who are good at it can be prone to accidents. There are good solutions, but there is no perfect solution. Progress comes from those who are constantly looking to improve things around them.
We need fresh eyes to look at the problems
By many accounts, Hemalatha Annamalai is one such person. She went to one of the three top engineering colleges of that time in the city, Government College of Technology—the other two were PSG Tech and CIT (which Tata Sons chairman N Chandrasekaran attended).
After graduating, she joined Wipro, worked in Australia for a few years, earned an MBA, founded a couple of startups, and then came back to Coimbatore to set up Ampere, an electric two-wheeler startup. (It has now been acquired by Greaves Cotton). She could see why the world is moving that way, and was sure people will switch from petrol to electric. So, in the first couple of years, she tried to do exactly that—convince people who were using petrol two-wheelers to shift to electric. It didn't work.
Then it struck her that she has to create customers, look at new segments, women and youngsters. Looking around, she also figured that she could solve the problem that roller skates could not solve entirely in the textile mills in the city. The result was a three-wheeler for the shop floors called Trisul.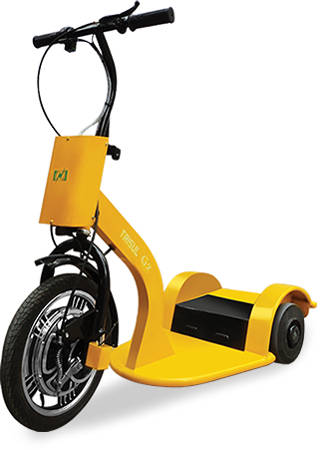 The Bottomline: Technology might be global, but the market and the solutions are local—and therefore best provided by those closest to the ground.
China strategy | What to copy from China
No discussion on China ends without a reference to the outsized role of its government. It's especially true of discussions around businesses in China. In an interview with Mint, Ravi Venkatesan makes an important point.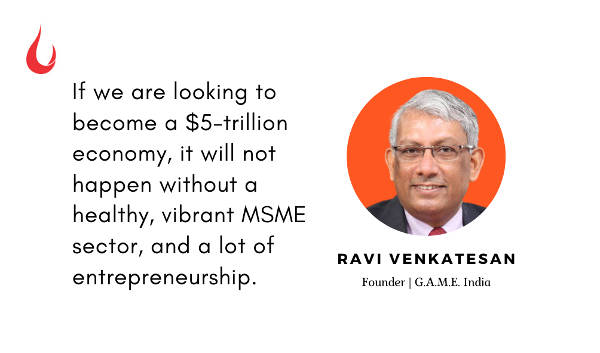 He says, "In India, everything, even the most mundane things—not just servers, 5G equipment, and phones—are coming from China…why are salwar kameez, Ganesh statues, Diwali bulbs, etc., coming from China? That is because they have fantastic entrepreneurs who are hungry to grow their businesses, come to India, go to Africa, go to South-East Asia…and find out what people need, and find a way to fulfil it. This is not because the Chinese government told them to go for it."
His point is that India has to figure out a way to replicate that entrepreneurial ecosystem. It might seem like chasing a rainbow at this time when most business owners are worried if they will survive the next few months. But, it's important to think long term too.
His organisation, GAME India, recently submitted a report titled "Improving Economic Dynamism and Accelerating MSME growth". It has suggestions for immediate and long term. Here's a summary of the recommendations.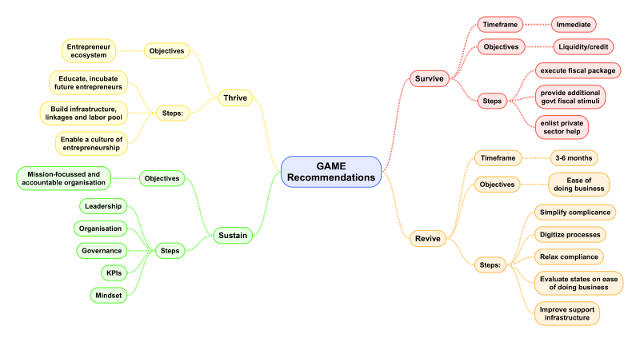 Chart of the week | MSME loans to individuals: With great exposure, comes great risks
By Vasisht Balaji Srinivasan
Between 2013 and 2018, MSME lending to entities grew at a CAGR of 15.7%, while MSME lending to individuals grew by 26.1%. The result: share of individuals has increased by over 10 percentage points and now individual loans account for 41.3% of total MSME lending.
Here's the chart.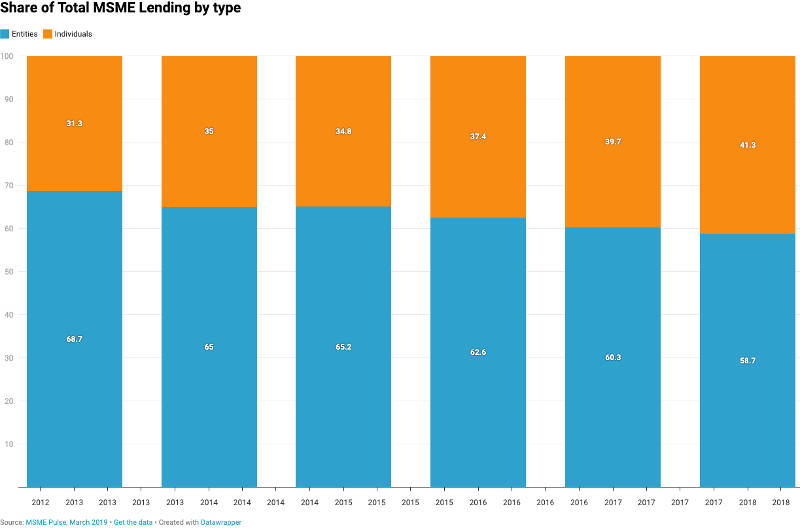 (https://datawrapper.dwcdn.net/vvr7C/2/ )
Sometimes, such changes happen when the market grows. There has been an 81% increase in NTC (new-to-credit) MSMEs between 2016 and 2018. And in any case, close to 94% of MSMEs in India are proprietorships, according to a 2017 IFC report on Financing India's MSMEs. MSME loans are availed by individuals against gold, property and shares.
But, why are banks increasingly giving more MSME loans to individuals compared to entities? For one, individuals appear to be less risky compared to loans to entities. There is more than two percentage point difference between Individuals and entities when it comes to NPA (non performing assets, or bad loans). NPAs to entities stood at 10% in December 2018, while for individuals it was less than 8%.
However, here's the bad news. NPAs of individuals are also growing. It was 6% in 2013, and after a drop to a little above 5% in 2015, it started rising again, coinciding with the growth in lending. With exposure, comes the risk.