Welcome to This Week in Disruptive Tech, a weekly column and newsletter that focuses on the intersection between tech and society. If you like it, please do share it with your friends and colleagues. If you have any feedback or comments, please add to the Comments section below. If you haven't subscribed already, you can subscribe here. It will hit your inbox every Wednesday.
The app store wars
What's the news? The fight between Google and Indian tech startups heated up further last week.
Incensed by the 30% commission that Google charged on its play store, several Indian tech startup CEOs got together to discuss launching an Indian app store.
The Indian government is reportedly planning to build its own app store through CDAC, Centre for Development of Advanced Computing.
And, Paytm announced loudly that it has launched its own Mini Appstore (not quite the app store the Indian government or the coalition has in mind. It's more like PhonePe's Switch, which has been around from 2018)
Why should you care?
Android's dominance in the mobile OS platform need not necessarily translate to Play Store dominance, as China has shown. Many in the Indian startup ecosystem—VCs, founders, aspiring entrepreneurs—have a China envy. In China, Google's Android OS has over 80% market share, less than it has in India (because the iPhone hasn't picked up in India the way it has picked up in China)—but it's still dominant. However, this is how the app store landscape looks like, according to newzoo.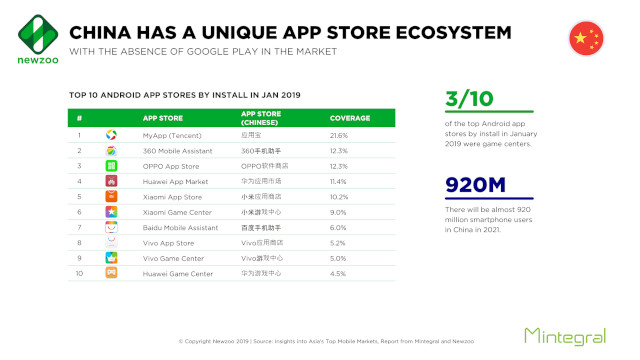 Those who are fighting Google in India believe, "If China can do this, why not India."
But India is no China, and Google is a tough competitor. Google moved out of mainland China and has been trying to find a way to get back in. In India, Google is a tough competitor because it offers, as it does in many parts of the world, some value to both customers (safety and convenience) and Appstore developers (for most of them, the only grouse is the Google tax). Besides, as Gartner's Manjunath Bhat told Financial Express, "Play Store is mandatory to make use of Google Mobile Services that includes other apps like Maps. Any Android-based OEM device comes pre-bundled with Play Store which provides users with a secure, reliable and familiar access path to download apps." This explains why Indian app developers are taking different weapons to the battle—nationalism, coalitions, competition, and government support. All these have pushed Google to delay its new bill payments rules by a year.
The answer to the problems might lie somewhere else: One of the reasons why the battle cries of tech startups sound unconvincing is that they have not been averse to using their power against smaller partners. Consider the fight restaurants had with Zomato or the way many Uber and Ola drivers feel about the deal they get from the platforms. The answer could be to rethink the very nature of platforms. As Pramod Varma, chief architect of Aadhaar, UPI etc, tweeted recently: "Digital intermediaries must be unbundled through open interoperable protocols. Team at https://beckn.org is doing this for a few domains such as mobility, last-mile delivery, food delivery, etc with start-ups who believe in the idea."
The virtual commute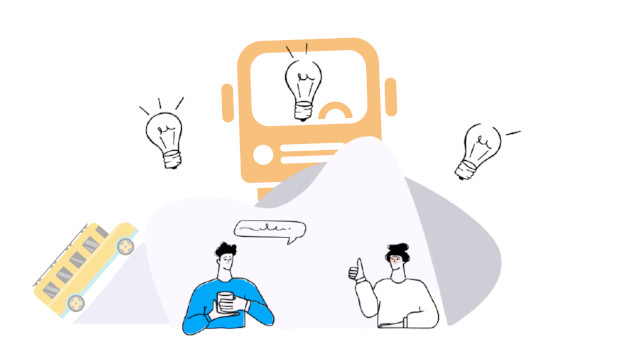 What's the news? Microsoft is set to add a feature to Teams, its workplace collaboration platform, that will let users schedule virtual commutes at the beginning and end of each shift. WSJ reports: "Instead of reliving 8 a.m. or 6 p.m. packed subway rides or highway traffic jams in virtual reality, users will be prompted by the platform to set goals in the morning and reflect on the day in the evening."
Why should you care?
It says something about how tech and humans evolve by constant tweaks.
First, we adjust to tech: When work from home was imposed on millions of people across the world, many found it hard. They had to get used to new technology tools and new ways of working. Those who seemed to make adjustments faster simply had started earlier. A Washington Post report on how Twitter is leading the remote working phenomenon revealed that the exercise, in fact, started back in 2018 when its CEO Jack Dorsey felt productive after working from home and encouraged his employees to do the same. Initially, Twitter made members of the same team work from different rooms, even as they sat in the same building, to get adjusted to remote work.
Then tech adjusts: Digital technologies have come to play such a big role in our lives partly because of the strong feedback systems. Problems get noticed and fixed. Microsoft's new feature is one example. Another tech that kicked up a lot of interest last week was Nvidia's new AI-based videoconferencing platform for developers, named Nvidia Maxine. It can do a whole range of things—"face alignment, auto frame, virtual background, super-resolution, denoise"—but what caught everyone's attention was an AI compression tool. Instead of transferring the entire image of your face as you speak into a video conference camera, it transmits only key facial points and reconstructs your image. It opens up a lot of possibilities, including having your Avatar mimic you on the receiver's screen.
Which can fundamentally change the way we live and work: This coordinated dance between technology and human behaviour has been drawing us into a different world even without us realising it. It's also why we overestimate the near-term impact of technology (it takes time to adjust) and underestimate its long-term impact (but we eventually adjust.)
Digital tracing apps: Too little, too late?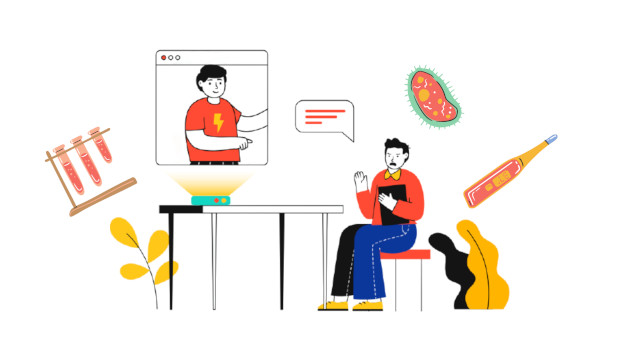 What's the news? The US will soon have at least 15 states with their own contact digital tracing apps. With New York and New Jersey releasing their apps earlier this week, the number currently stands at 10. All of them have been built on the Apple-Google platform and came six months after the tech giants opened their platforms. As Recode reports, the US, which doesn't have a national contact tracing app yet, might be moving towards one as these apps start talking to each other. As with masks, many might be late to embrace contact tracing apps. But they are going in that direction.
Why should you care?
The cost of developing apps is coming down: CNBC reports, Germany's Covid-19 app released in June, took 20 million euros to develop; UK's NHS app is estimated to cost more than £35 million; New York's took $700,000. It might get cheaper as states can use open source codes released by Canada and France. India's was developed through efforts by volunteers but had to navigate speed breakers and potholes that have come to define the country's tech initiatives.
Coronavirus cases are exploding, but there might still be a reason to use contact tracing apps: A digital contact tracing app works best when it is supported by hard work offline—testing, isolating people. It also works best when a large percentage of people use it. But, using it even under imperfect conditions could still be better than not using it at all. As the New York governor puts it: "You know anxiety is very high, everybody is wondering, I was next to this person, I was next to this person, but this can actually give you some data and facts can help reduce anxiety and that is a good thing."
Quick Notes
A Democratic congressional staff found, "after a 16-month investigation into competitive practices at Apple, Amazon, Facebook and Google, that the four businesses enjoy monopoly power that needs to be reined in by Congress and enforcers." (CNBC)
"Assuming your microchip implant has a wireless connection (a pretty good assumption), there's every chance that it will have some vulnerability that can be exploited—either to issue commands that the device is designed to process, or else to take over the device and cause it to operate in ways it was not designed to." - Matthew Green, Johns Hopkins University (Gizmodo)
"Public Health England said 15,841 cases between 25 September and 2 October were left out of the UK daily case figures because of a problem with an Excel spreadsheet (BBC)
"Greenland's ice is starting to melt faster than at any time in the past 12,000 years which will raise sea levels and could have a marked impact on ocean currents." (Guardian)
"Astronauts on the moon would face nearly three times more radiation exposure than those aboard the International Space Station, which could make long-term missions riskier than thought." (New Scientist)
Illustrations from blush.design and Canva