[Photo by Rod Long on Unsplash]
Zomato is in the news, and for all the wrong reasons. Yesterday's poster boy for restaurant listings and delivery is now in the throes of stakeholder revolt, which is threatening to destabilise its business. Nearly 2,000 restaurants across the country have joined a #LogOut campaign, signalling their withdrawal from the Zomato Gold membership programme.
It is an intriguing turn of events, to say the very least. More so, Zomato Gold was never meant to be a mass-based membership programme that it eventually turned out to be two years after its launch. Before the programme began in India in November 2017, Zomato had promised its restaurant partners that it would be premium and niche. Restaurant partners were surprised when Gold notched up 40,000 customers within the first three days of its launch.
The initial benefits for its members were immense: for a fee as low as Rs 299 for three months or Rs 999 for the year, members would get a free dish (1+1) or two free drinks (2+2) for every restaurant order they placed. There were no restrictions on when you could visit the restaurant or how often, as long as you shared your Zomato Gold membership details with the restaurant on your smartphone.
Within the first six months, by April 2018, Zomato Gold had notched up 180,000 members. By 2019, it had amassed one million members, clearly the biggest such loyalty programme for any unicorn in India.
Yet today, the restaurants are up in arms. While in some cases, Zomato claims Gold members account for nearly 25-30% of their business, restaurant owners claim they don't make any money from Gold customers, who walk into their restaurants seeking the mandatory discounts. Not just bottom lines, the bigger impact is commoditising the brand and diluting its value proposition.
For much of 2018 and 2019, the restaurant owners couldn't fathom how to deal with this phenomenon. Pulling the plug seemed risky, given the footfalls the programme was generating. It also meant that the footfalls could end up getting diverted to another restaurant in the vicinity, if they were part of the Gold programme. As a result, there was no consensus in the restaurant associations on the way forward.
Today, the initial fog of confusion has lifted—and the pullout has begun.
So what went wrong?
How it unravelled
Warning signs emerged just four days after Zomato Gold's India launch. An exclusive by The Ken pointed at brimming dissatisfaction among some restaurant partners. CEO Deepinder Goyal, however, chose to ignore the signals, claiming Zomato was on top of the game and could make the programme work for all stakeholders.
The Ken is being a buzzfeed here. Sensational journalism to get more suscribers (I spoke to three people to determine this). Don't worry - all is under control - and we have done with in Dubai and Lisbon. We know how to make this work and make everyone win. :-)

— Deepinder Goyal (@deepigoyal) November 18, 2017
Nearly two years later, when reality had finally caught up with Zomato Gold and the #LogOut campaign was at its peak, Goyal made an eight-tweet statement, recognising the Gold programme had its inherent challenges and promising course corrections
Our thoughts on the restaurant industry's stand against deep discounting –?

1 - Zomato Gold has been a major hit, but we understand that bargain hunters have also joined Zomato Gold and they are hurting some segments of the restaurant industry very badly.

— Deepinder Goyal (@deepigoyal) August 17, 2019
However, it appears discussions between the National Restaurant Association of India (NRAI) and Zomato haven't gone smoothly. Goyal recently took a more aggressive approach against NRAI's president Rahul Singh, pointing out that the whole fiasco is actually a large restaurant vs small restaurant battle, rather than an issue with the Zomato Gold programme.
Gold is no loyalty programme
The fact is that Zomato Gold was conceptualised as a discount programme, masquerading as a coalition loyalty programme. The two are fundamentally different. We'll get to that in a bit.
Right from the start the restaurants were required to fund the discounts for the customers. And they pay a joining fee of Rs 40,000. Initially, participating restaurants were expected to offer as many free dishes as there were Zomato customers at a table. That soon became unviable, and more recently, restaurants began to allow only one Gold member for a group of three people at the table to redeem their offer (if there were four-five diners, two Gold members could redeem their offer). It created plenty of bad blood with customers. Customers were also allowed to pick any dish from the menu. That meant they often picked the most expensive dish.
Now, here's the issue: By its very nature, a discount programme is meant to be a revenue booster in the short term. It is normally used by firms to either liquidate their stocks or as a seasonal discount offer. A retailer like Kmart has used it to build a business across price-sensitive consumers and bargain hunters. It typically does not build loyalty. Such bargain hunters tend to flee to another store that offers a better discount. Loyalty programmes, on the other hand, aim to build a sustainable consumer franchise by offering more personalised value.
On its part, Zomato may have forgotten a fundamental truth: it failed to understand how the added value was being created and its role in creating it. Now, this is significant. In any partnership, if a key player tries to hog more value than he is creating in the game, the market will eventually punish him. And this seems to be the crux of Zomato's woes.
This is exactly what happened with Webvan in the US. Launched in 1996, in virtually no time it turned into a powerful intermediary selling grocery and consumer goods online. But it failed spectacularly within two years, when the brand owners realised that their brands were being commoditised due to frequent offers and discounts.
In this case, the restaurants are the brand owners. By signing up a million customers and nearly 10,000 restaurants across the country, Zomato may have begun to look upon itself as a platform that was indispensable for its restaurant partners. After all, it offered online table bookings, free dishes, complimentary drinks and much more. And it could use its newfound power to continually reset the terms of the trade.
There was one other issue at stake: about who owns the customer and the transaction data. Zomato believed it owned the data and it could use it for its own ends, without having to share the data with its partner restaurants. Yet when the restaurant fulfilled an order, it was the restaurant brand that was being bought. Zomato did not influence the customer's choice of restaurant. It merely offered the platform for the customer to choose from. As this The Ken story (behind paywall) says, the NRAI wants Zomato (and Swiggy) to start sharing customer data with restaurants again, a practice it claims was stopped due to customer safety and privacy issues.
So how did these misplaced notions complicate the relationship between Zomato and its restaurant partners?
Platform, a double edged sword
On a platform, the platform owner has the power to influence the partners' customers. And discount often ends up as the favourite weapon. If I buy the Dove brand of soap at Walmart, Walmart merely creates a more convenient mechanism for me to buy. The importance of Dove does not diminish. But if Walmart gives me a discount on, say Camay, there's a chance I might shift to Camay, at least temporarily.
In the restaurant business, when discounts are used unilaterally, there's every chance that it will lead to an erosion of the restaurant's brand equity. Many outlets have spent lakhs to build their brand to design a unique on-premise experience for customers. In many cases, customers may be willing to pay a premium for it.
Differentiation is very important. The menu, the ambience, and the clientele gives the outlet a unique identity. Have you ever seen a restaurant offering you a discount as soon as you walk in? Yes, they do run offers from time to time, but these tend to be very specific to their needs at that point in time. No restaurant worth its salt relies perpetually on a strategy of discounting.
Now, initially, the restaurants may have chosen to live with reduced margins. But once the same discounts became an intrinsic feature, it began to hurt their bottom line. Most independent restaurants have to manage their cash flows very carefully. Margins are important. They do not have access to ready funds in case they have a negative cash flow in a quarter. Borrowing is expensive. And it is quite possible that Zomato Gold created a situation where even their regular clientele became bargain hunters.
More so, did the discounts and deals available online induce customers to switch restaurants and create unwanted competition in an already cut-throat business?
Zomato's Achilles heel
The Gold programme may have given Zomato access to important transaction data—which in turn would throw up insights on ordering preferences and other usage patterns. This goldmine of data needed to be used smartly to improve the customer experience and to add value to partner restaurants. This is exactly how airlines, hotels and retailers have run their loyalty programmes. It has taken them decades of experience to master it. (Read this piece on how global hotel chains are rethinking their loyalty programmes.)
Instead, Zomato forgot that the data did not belong to the platform alone. Restaurants have equal right to that data. Incidentally, credit card companies learnt it the hard way. They are careful on how to use their data and how the partnership with merchants is nurtured. There is an interesting example that highlights this. Back in 1998 Bausch & Lomb created a platform where young women shared their details regarding usage of their contact lenses and coloured lenses. The company collected a wealth of information of over 1.5 lakh users in some key metros. It wanted to launch a loyalty programme that involved its partners. However, the partners were not very convinced and felt the data collected may not be shared with them. The company decided to shelve the plan until the partners agreed. It could have very easily launched a direct to consumer programme with the huge data it had, but partners' wish prevailed. This is the kind of commitment you need to show towards your partners.
Also, through its random offers, Zomato may have universally influenced customer choice, on the basis of its discounts, thus creating an entirely unhealthy practice. For instance, every time it used data to promote, say a new outlet on the basis of its online offers, it willy nilly ended up hurting other restaurants in the vicinity. While healthy competition is welcomed, this would be a blatant misuse of data.
Here's the nub of the issue: The problem that Zomato faces is universal, especially in the online world. Easy access to data and a tendency to misuse it for one's own gains, ends up in a situation where partners get shortchanged. Napster is a prime example. It got into a legal tangle with brand (music) owners. Napster created immense value with its peer-to-peer (P2P) music sharing platform. It forgot that the actual music owners were the recording companies like Columbia, Sony, Universal, etc, whose business was getting hurt. They eventually sued Napster and forced it to shut down.
Zomato's Gold membership programme too was like a powder keg waiting to explode. After all, no coalition programme that ends up reducing the competitiveness and hurting the financial health of its partners is likely to succeed in the long run.
Businesses that have succeeded in the past have done so on the back of loyalty programmes. There are many such successful examples globally, including British Airways, Amazon Prime, Nordstrom, Marriott and even—for the longest time—Jet Privilege back home. These are some classic examples of how well-managed programmes can not only add to the bottom line, but also help in creating a powerful consumer franchise that can withstand periods of crises. Right through its period of turmoil, Jet Privilege members continued to patronise the airline till the end. Similar was the case with the much maligned Kingfisher airlines.
The Tata Card Loyalty Program is another example. It is part of a larger business strategy that the company carefully chose and executed with full knowledge and organisational buy-in. It strikes deep within the organisation affecting every element of doing business. After all, loyalty empowers its most valuable customers to co-create value where all sides win. And the intermediaries play an important role. It requires a sophisticated understanding of the concepts of lifetime value, allowable costs and other parameters of loyalty. Above all, the objective of running a loyalty programme must be very clear because a full-blown loyalty programme can be expensive to manage.
Many loyalty programmes worldwide ran into trouble because the company did not understand its potential impact on the economic health of the business. After all, you are dealing with your most valuable customers, who on an aggregate level may be driving 70–80% of your revenue and perhaps 100% of your profits. You cannot but be careful.
A case in point is the Arrow Loyalty Program launched in 2002 (now called Nnnow Loyalty). The whole organisation went behind it, integrating every part of the business, including dealers, stores, vendors. It became one of the most talked-about programmes in the country. Every campaign and offer was personalised and created for a well defined cluster based on data. It is not surprising then that several of its campaigns saw conversions as high as 24% at the store level. Partners were understandably excited. I recall how the management used to get involved and keep tab of everything on a regular basis. It had the CEO's attention.
On the other hand, the Green Card programmes launched by Future Groups Pantaloons (now with Aditya Birla) in 2001 failed after a good start, since the small member group that was driving the revenues comprised the discerning customers and could be easily poached by competing programmes. While the programme boasted of few lakh members, there were only a few drivers. However, the budget for managing the programme had to be spent on all, leaving few choices for the discerning ones.
Making the transition from a discount scheme to a coalition loyalty programme isn't easy. It is a completely new way of working and requires a very different architecture, new skills and capabilities. Most startups in India don't have the requisite culture, skills and leadership, especially those that have been started by technologists or are technology based.
The way forward for Zomato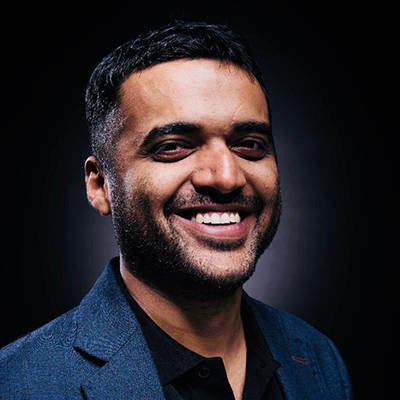 [Zomato founder and CEO Deepinder Goyal has taken an aggressive stance in the negotiations with partner restaurants.Photo from Zomato.com]
So, what could Zomato do? Every day hundreds of partner restaurants are logging out. The cascading effect could destabilise the business, especially since almost 10% of its revenues now come from its Gold membership programme. So far, founder and CEO Deepinder Goyal has played hardball in the negotiations, according to this story in The Economic Times.
Here are some ideas on how it could reinvent the programme, not merely tinker with it, as it has recently tried doing.
1. Define the purpose clearly: Look at every aspect of the loyalty business and the manner in which it is aligned with the core objectives of the organisation. Objectives need to be purposeful and customer-focused. It is not simply a matter of "I want to scale up 10x" or "I will look to monetise the data". As a coalition programme, Zomato Gold is entirely partner dependent. The partners' motivation to see this as a great initiative must be Zomato's sole objective. If partners grow, the programme grows. All coalition programmes—like Nectar and Air Miles—have great partner relationships and work towards growing their business. I am reminded of a great learning from my former boss, the late AG Krishnmurthy, founder of Mudra and MICA: "Look after the well being of your partners, they'll make you rich." In today's ecosystem-based business world this is even more true.
2. Establish role clarity: Loyalty programmes are meant to reward your best customer with a truly personalised relationship. Data is used to track individual behaviour and customise the offerings. However, you need clarity on a bunch of issues:
Who owns the customers and who is responsible for customer engagement and experience? In this case, what is Zomato's role in managing the experience, apart from table reservation?
Are you protecting partners' brand equity and minimising the effect of commoditisation? Webvan failed to do that and paid a heavy price.
Are you sensitive to partners' margins? Erosion in margins on account of freebies does not go well with top-tier partners, And it is they who add value to the programme. Which means Zomato has to figure out another way to add value, not freebies at partners' cost..
3. Personalisation is key: At its very core, loyalty programmes are about developing one-to-one relationships. Individual preferences matter. Discounts don't. This requires great understanding of consumer behaviour. Good loyalty programmes typically create tiered structures to build more personalised and meaningful offers and services, like many airlines and hotel programmes do.
4. Focus on co-creation: Not all customers are created equal. Should the restaurant manager treat a full-paying customer better or the one who carries a discount card? That's an obvious dilemma for any restaurant owner. Zomato needs to work with the partners to figure out a way to increase the average check value from the Gold customers. Only then will the partners be enthusiastic to serve them better. Help them manage their most valuable customers, since every speciality restaurant is obsessed about cultivating a loyal clientele. The fear that a restaurant might have about losing customers to another restaurant because of the platform is real. And information sharing with partners and maintaining Chinese walls is equally important in building a relationship of trust.
5. Keep an eagle eye on costs: Managing costs is important. Loyalty programmes can be expensive to run. They tend to become unprofitable after some time, unless managed carefully. Metrics like frequency of visit and check size must be monitored carefully. Watch out for the many hidden costs, as this article published in Forbes suggests.
6. Build capabilities: Managing a loyalty programme is like managing a new business. Building the right team to manage the programme is important. Because it requires people with strategic and customer-focused mindset. That means a team which has a combination of data analysts, programme managers, old style direct marketers and strategy planners. People who have a grip on the complete value chain of this business. Zomato will need to assess whether it has the right team to manage such a programme. In 2000 when I did my first startup in the internet world with this new animal called Digital Marketing, our key investor and the global head Wendy Riches, who was former global head of Ogilvy One and No. 2 to David Ogilvy, cautioned us and said: "Internet is Direct Marketing on steroids. All the old rule of traditional DM and loyalty will continue to apply." Eighteen years on, nothing could have proven to be more true. Are the likes of Zomato listening?
The existential dilemma
Now. Zomato has two key choices before it:
1. If it still wants to pursue this coalition loyalty-based strategy, it will have to be prepared to completely reinvent the organisation. Clearly, getting it right may have huge payoffs, but it needs fundamental changes in the organisation to run this successfully.
2. It also has the option of concentrating on its core business. Zomato's core business is delivery, which accounts for 75% of its revenues. Master it, increase the footprint, and then grow into adjacent businesses. There's a lot happening there. Ordering in or in-home dining is one of the fastest growing segments. The delivery business is on a growth trajectory. Especially given the B2B commerce and consumer-led ecommerce. The emergence of the likes of fast growing firms like Dunzo will eventually encroach on Zomato's territory. And there's enough empirical evidence for Zomato not to shift its attention away from its core business, and run the risk of being overrun by rivals like Swiggy.
Either way, Deepinder Goyal, Zomato's relatively young and charismatic founder and CEO, will have to take some quick calls on his existential dilemma, before it is too late.