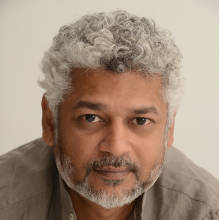 Journalists are required to have three fundamental qualities –integrity, credibility and objectivity. There is no ambiguity about the first two qualifications. But objectivity is something of a wildcard. What appears objective to one person often is biased to another. Realistically, a journalist can only offer a perspective, minted from his own experience and study.
Mine has been shaped by 20 years of practice as a journalist, living in four rapidly growing metros during some wildly transformative years of modern India and meeting some of the most interesting individuals fast at work behind the scenes and up front. I am fascinated by change and curious about its origins and impact.
I was a mere student of journalism when Manmohan Singh was reading Victor Hugo in Parliament and Harshad Mehta was driving his Lexus; one the creator of opportunities, the other a pioneer of exploiting them.
I began my career as a sub-editor in Hyderabad in that tumultuous year of Chandrababu Naidu's political coup over NT Rama Rao, an event that eventually deeply impacted national politics and policymaking.
The next year I joined the Hindu Business Line and moved to Madras, a few months before it became Chennai, and just as the city was positioning itself, along with Bangalore and Hyderabad, at the forefront of the IT revolution. In the next five years I witnessed the city change from a laid back oasis to a metropolis open for business.
I worked with the Hindu Business Line for nearly five more years, in Mumbai, before moving on to the Mumbai Mirror, the Times of India and the Businessworld. Mumbai taught me professionalism and also showed me how businesses and markets function.
Those lessons helped me in understanding the world better when I moved to Delhi as Forbes India's economy and policy editor in 2008. While being stationed in the national capital offered a riveting view of policymaking, travels to various parts of the country helped me understand the social, political and economic ripples they created.
In 2013, I won the First IE Business School Prize for Economic Journalism in Asia in 2013 instituted by the Madrid-based IE Business School.