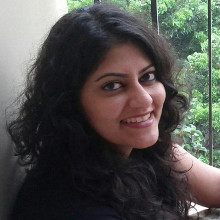 Whenever people ask me "what do you do for a living?" I always quip back saying, "what do I not do?" In my career as a journalist and now at internal communications, I've had the privilege of seeing both sides of the coin: an external and internal environment. I have also moved across various platforms like radio, print, television, the Internet and social media in both environments.
It's been an interesting journey as it has deepened my understanding of what works and how you can leverage the learnings in both to maximize your reach as a storyteller. Ultimately, as a communications professional, there's no greater high than having your communication effort reach the right audience.
My favourite platform has always been radio, and it is here at Founding Fuel that I will anchor their podcast offering. I will work with the influential contributor network to build out distinctive world-class audio shows. I will also anchor my own show based from my perch in Bangalore.
I have an M.A. degree in audio-visual communication from COMMITS, a mass communication institute in Bangalore and a B.A. degree from Mount Carmel College in Psychology, English and Communicative English.