[Photo by Ali Yahya on Unsplash]
Good morning,
In one of his lectures, Simon Sinek shares an insightful conversation he once had with a barista named Noah, who was taking care of a coffee stand at a Four Seasons Hotel. Sinek says he found Noah fantastic, friendly, fun, and that he had so much fun buying a cup of coffee that he actually gave him a 100% tip. This is how the conversation went.
SS: Do you like your job?
Noah: I love my job.
SS: What is it that the Four Seasons is doing that would make you say to me 'I love my job'?
Noah: Throughout the day managers will walk past me and ask me how I'm doing, and ask if there's anything that I need to do my job better. Not just my manager, any manager. I also work at Caesars Palace and at Caesar's Palace the managers are trying to make sure we're doing everything right. They catch us when we do things wrong. When I go to work there, I like to keep my head under the radar and just get through the day so I can get my paycheck. Here at the Four Seasons, I feel I can be myself.
Sinek points out that, "same person, entirely different experience from the customer who will engage with Noah." The responsibility lies not so much with the people, as it is with the leaders. "If we create the right environment, we will get people like Noah at the Four Seasons. If we create the wrong environment, we will get people like Noah at Caesar's Palace," he says.
In this issue:
Finding the balance between short term and long term
Joe Biden's India connection
What your customer probably wants you to know
Have a good day.
Finding the balance between short term and long term
In an interview with The New York Times, Ajay Banga, CEO of Mastercard, who was in the news for announcing that there will be no layoffs in his company due to the pandemic, explains how he balances the long term and the short term in his work.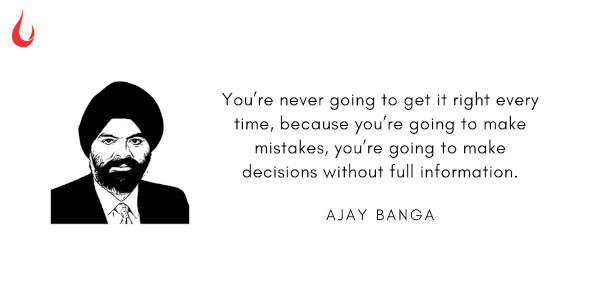 He said: "People misinterpret the short-termism to be quarterly earnings calls. I am willing to do monthly earnings calls. That's not what bothers me. Being asked to report on my performance every month or every quarter is not short-termism. That's being held to task by people who have entrusted you with their money. Transparency is a good thing. The problem with short-termism is if you, as a company, give quarterly guidance and then you are held to that guidance every quarter. That is short-termism.
"So what I did when I came here is, I didn't give annual or quarterly guidance. I give three-year guidance. I tell my investors, you should expect to see over the next three years us growing at an average growth rate of this, to this, this range, within average profitability of this, to this, this range. And I'm not going to make other commitments to you. I'm going to run my company. I want to grow revenue, not maximize my profitability."
Dig Deeper
Joe Biden's India connection
If you are on social media you might have come across this Gateway House story about Christopher Biden, US president-elect Joe Biden's ancestor, who had a deep connection to Chennai. V Sriram, a historian of the city, has some more details of what Christopher Biden did during his time there.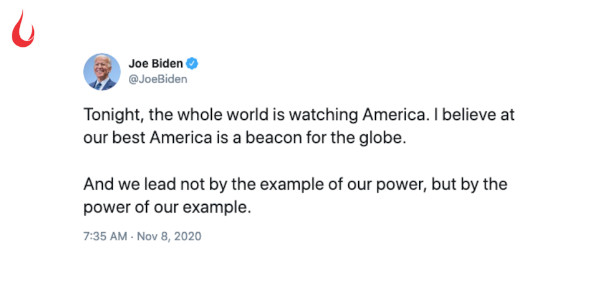 Sriram writes: "Christopher Biden had many great qualities but one of the most heart-warming stories about him is the way he exposed trafficking in children, all along the Madras coast. This was in 1839, while he was serving as the Beach Magistrate, Madras. Early in November that year, the Maydeen Bux, a native brig flying British colours and under the command of a Nakhuda (native captain), arrived at the Madras harbour. Its cargo was timber but when searched it was found to contain 32 children, aged between four and ten. The vessel was immediately impounded as per the instructions of Biden and the nakhoda and other crew arrested. Notwithstanding their protests that the children were all employed as cookhouse assistants, they were charged with kidnapping the boys and girls for sale as slaves."
What follows is a region-wide search for the families of these children, and attempts to reunite them. We don't know if all went back to their families, but it led to at least some good eventually.
Sriram writes: "At the end of the story, I am not certain if this Christopher Biden was really an ancestor of Joe Biden. But what is of interest is the humanity that was ingrained in the former. At his suggestion it became law all along Madras Presidency to have ships searched for unaccompanied children being kept captive and perhaps that did see some reduction in the trade. He is worthy of emulation for his humane qualities."
Dig Deeper
What your customer probably want you to know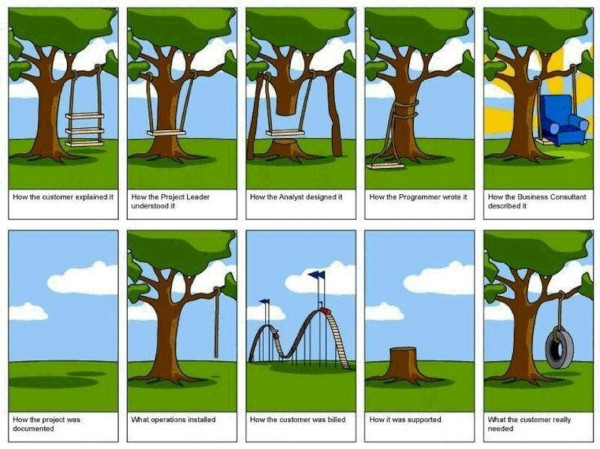 (Via Whatsapp)
Tell us what you think and find noteworthy. Head over to our Slack channel.
And if you missed previous editions of this newsletter, they're all archived here.
Bookmark Founding Fuel's special section on Thriving in Volatile Times. All our stories on how individuals and businesses are responding to the pandemic until now are posted there.
Warm regards,
Team Founding Fuel