[By Public.Resource.Org, CC BY 2.0, via Flickr]
Good morning,
Because news of Congress Party loyalist Jitendra Prasada defecting to the BJP is all over the news, a sense of deja vu enveloped us and we opened up the delightful How to Win an Indian Election by Shivam Shankar Singh.
"After I resigned from IPAC and started working directly for the BJP, I realized that private companies such as IPAC weren't competing with other political consultancy firms; they were competing with the political parties themselves. All major parties had started building in-house competencies for the work that political consultants did so that the services of private firms would no longer be required in the years to come. Parties had also started to realize that they had been duped by political consultancy firms who spent crores on things that could be accomplished by a few lakhs, and often defected to the opposition with tons of data. This model, where a company works for the BJP in one election and the Congress in the next, coming back to BJP in the one after, was simply not sustainable. Not only were parties losing their data, they were also losing other resources like mobile apps and even social media pages that had been created and boosted to reach lakhs of likes using the party's money. Direct employment that parties offered had benefits for consultants too. They not only got a competitive salary, but also the opportunity to be more involved with the campaign, working directly with political leaders. This newly opened space not only allowed me to work in politics without worrying about earning an income to survive, but also dissuaded me from electoral politics itself…
"During every election cycle, the Election Commission and the police seize crores in cash and liquor from the state going to polls, yet there are no news stories of the consequences faced by people transporting and distributing these bribes. The arrested drivers and handlers are often let out on bail as soon as the election is over and no one bothers to pursue these cases once the election results come in. Conviction in these matters is rare, and even if it happens, just the fact that they aren't widely reported leads to there being no deterrent to people engaged in bribing voters. The only explanation for parties not caring about these confiscated amounts, like the Rs 170 crore seized in Karnataka, is that these represent a fraction of the total amount being spent on the elections. According to estimates from election consultants working on the ground, the total expenditure for the Karnataka assembly election was somewhere above Rs 5,600 crore, while some think tanks estimated it to be between Rs 9,500 crore and Rs 10,500 crore, making the seized Rs 170 crore seem insignificant."
Chew on that and have a good day!
In this issue
Tim Harford on sense making and storytelling
The credit card point economy
"If I can stop one heart from breaking"
P.S. On June 5, we published Centre for Education Strategy founder Meeta Sengupta's advice to students and parents on how to think about the next steps for higher education. And on June 7, we followed it up with a Ground Realities report by the team at Quipper Research led by Piyul Mukherjee on how students and teachers are faring with online classes. Join Meeta and Piyul for an AMA this evening at 7.30 pm on Clubhouse.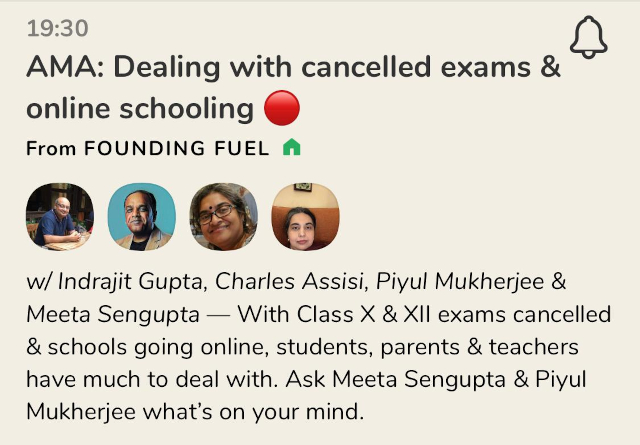 Tim Harford on sense making and storytelling
Our colleagues NS Ramnath and Anmol Shrivastava caught up with Tim Harford, economist, FT columnist, BBC broadcaster, and most recently author of How to Make the World Add Up. The conversation was mostly around how to make sense of the world using the lens of economics and statistics and also on how to communicate complex ideas to people at large.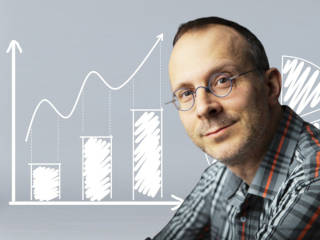 The story is presented as bite-sized videos, a short deck and a poster.
During the early days of the pandemic, Tim Harford … lost the man who persuaded him to become an economist. Peter Sinclair, who taught Harford and many others including former UK Prime Minister James Cameron at Oxford University, succumbed to Covid-19 in March 2020. To Harford, it was a reminder that, "while we're all by ourselves, and focused on ourselves, we need to think about what's happening to other people and the tremendous cost of this."
Throughout his career, Harford has been in the business of making sense of what's happening to people, when they make various personal, business and policy decisions—using tools of economics, statistics and social sciences in general. He has shared those insights through his columns, podcasts and books. In a conversation with Founding Fuel, Harford drew from those insights to help us understand how to make sense of the world, and how to effectively tell those stories.
Dig deeper
The credit card point economy
There are many of us who love to accumulate credit card points and redeem it for rewards. Once a fleeting while, we have wondered, just how does this business sustain itself. Until we read an explanatory piece in Vox that describes how it operates in the USA.
"Many people who use rewards cards have some idea that those rewards are coming from somewhere. But they likely imagine it's the bank, not their fellow consumers and businesses, picking up the tab.
"Every time a credit card is swiped, the bank charges a fee. It seems trivial, but those fees add up—enough to help pay for rewards like points-funded hotel rooms and cash back. To compensate, businesses raise prices, and so cash users (who tend to be poorer) are often subsidizing the perks going to credit card users (who tend to be richer). And the higher the rewards, the bigger the cost to the unsuspecting people paying for it.
"'The American payment system has evolved into a reverse Robin Hood whereby middle-class and working-class Americans who pay with a debit card, prepaid card, or cash are subsidizing the wealthy, who pay less for everything,' said Aaron Klein, a senior fellow in economic studies at the Brookings Institution… The catch on credit card rewards and points is that for the richest consumers, there might not be one. Instead, the catch is for everyone else.'
"(Joanna) Stavins found that in this wealth transfer system, households that use cash pay about $149 on average to households that use credit cards, and each of the credit card households gets $1,133 from cash users every year. And, again, because lower-income people are likelier to pay in cash than high-income people, that means the poor are losing out at the hands of the rich.
"To be sure, not all rewards card holders are alike. To really reap the benefits of rewards, (Ted) Rossman emphasized, people shouldn't carry a balance on their credit cards from month to month."
Psyched? We sure were.
Dig deeper
Still curious?
"If I can stop one heart from breaking"
By Emily Dickinson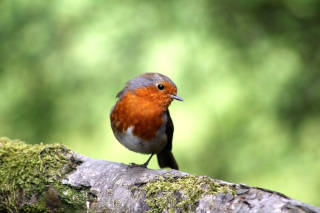 If I can stop one heart from breaking,
I shall not live in vain;
If I can ease one life the aching,
Or cool one pain,
Or help one fainting robin
Unto his nest again,
I shall not live in vain.
What's helping you get through these tough times? Send us the song, poem, quote that is your balm now. And we will share it through this newsletter.
And if you missed previous editions of this newsletter, they're all archived here.
Bookmark Founding Fuel's special section on Thriving in Volatile Times. All our stories on how individuals and businesses are responding to the pandemic until now are posted there.
Warm regards,
Team Founding Fuel
(Note: Founding Fuel may earn commissions for purchases made through the Amazon affiliate links in this article.)