[Image by FuSuSu . from Pixabay]
Good Morning,
While most people claim to love books and have read much, how many people actually read what they pick up? Seth Stephens-Davidowitz set about investigating this while at work on the conclusion of his book Everybody Lies: What the Internet Can Tell Us About Who We Really Are.
"One day, a friend of mine emailed me a study by Jordan Ellenberg. Ellenberg, a mathematician at the University of Wisconsin, was curious about how many people actually finish books. He thought of an ingenious way to test it using Big Data. Amazon reports how many people quote various lines in books. Ellenberg realized he could compare how frequently quotes were highlighted at the beginning of the book versus the end of the book. This would give a rough guide to readers' propensity to make it to the end. By his measure, more than 90% of readers finished Donna Tartt's novel The Goldfinch. In contrast, only about 7% made it through Nobel Prize economist Daniel Kahneman's magnum opus, Thinking, Fast and Slow. Fewer than 3%, this rough methodology estimated, made it to the end of economist Thomas Piketty's much discussed and praised Capital in the 21st Century. In other words, people tend not to finish treatises by economists.
"One of the points of this book is we have to follow the Big Data wherever it leads and act accordingly. I may hope that most readers are going to hang on my every word and try to detect patterns linking the final pages to what happened earlier. But, no matter how hard I work on polishing my prose, most people are going to read the first 50 pages, get a few points, and move on with their lives… Too few of you, Big Data tells me, are still reading."
Do yourself a favour. Pick his book up. And complete reading it.
In this issue.
FF Exclusive: Family as colleagues
Indian men and their parents
Failed successfully
Have a great Friday.
FF Exclusive: Family as colleagues
In a fascinating personal history, Rhea Soman talks about how she started a Design Lab at Lumiere, a research firm her mother Deepa founded, nine months after Rhea was born. She literally grew up with the company, which she calls her "sibling", but never imagined she would one day work there. Once she joined though, she had a fabulous learning experience. Some of it came from the fact that the journey was not smooth. For one, there was a big difference in the way she approached her work and team mates.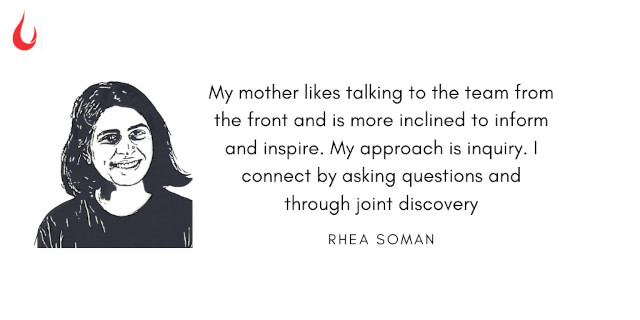 Rhea writes: "Long meetings bore and frustrate me. I noticed that many of our internal meetings were long-winded. I was impatient. I did not speak up, but my irritation and tuning out must have been noticeable. There were other points of difference too. I enjoy one-on-one conversations with team members. My mother likes talking to the team from the front and is more inclined to inform and inspire. My approach is inquiry. I connect by asking questions and through joint discovery. If my mother sees a good thing, she is quick to assess its merits and apply. With her Activator talent, she is able to take quick decisions and move forward."
In a five-minute audiogram, Rhea's mother Deepa Soman, adds, "We are similar in many ways, yet very different. We are getting better at working together in our flat organisation with an inclusive culture."
The essay and audiogram is a part of the Talkin' 'Bout My Generation series, which explores inter-generational and inter-cultural issues through essays, audiograms and conversations.
On Saturday, September 05, 7:30 pm – 8:00 pm IST, you can listen to Rhea and Deepa talking about what it takes for a young family member to adapt in a family business, to adjust to the ethos, while pushing the firm to evolve in interesting ways. It will be on Facebook Live.
If you had joined us in one of the earlier episodes, you would have received the invite for the Saturday event. If you haven't, you can register here.
Dig Deeper
Indian men and their parents
Dr Alice Evans is a lecturer in the Social Science of Development at King's College in London. Much poring over data later, she attempted to answer Why do Indian men live with their parents on her personal web page earlier this week.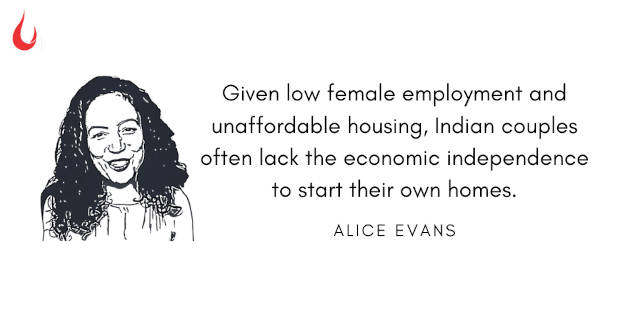 Multiple sets of insights emerge from her post.
Indian extended families are just as common in cities and villages. Urban couples are no more likely to live alone. Educational expansion isn't driving change either.
Lacking job security or social insurance, families may prefer to pool resources and create their own safety net. Strong kinship ties endure partly because they provide consumption-smoothing insurance.
For centuries, sons have lived with their parents, inherited land, continued the lineage, and performed ancestral rites. Kinship is intensive, especially in the north (where joint families are four times more common than the south). This fosters a strong cultural preference for intergenerational co-residence.
Family employment is encouraged by the tax system.
Indian housing is incredibly expensive, relative to incomes. For pucca housing, young couples may be better off with in-laws.
Dig Deeper
Failed successfully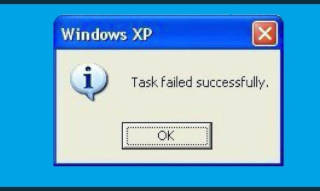 (Via WhatsApp)
We thought this message was funny and deeply philosophical at once. Have you seen anything similar recently? If you have, let us know on our Slack channel on share it on Twitter and tag us on @foundingf.
And if you missed previous editions of this newsletter, they're all archived here.
Bookmark Founding Fuel's special section on Thriving in Volatile Times. All our stories on how individuals and businesses are responding to the pandemic until now are posted there.
Warm regards,
Team Founding Fuel