[By J. Miers - User: (WT-shared) Jtesla16 at wts wikivoyage / CC BY-SA]
Good morning,
In April 2018, Baba Prasad, president and CEO of Vivékin Group, wrote an essay for the Founding Fuel community on what entrepreneurs can learn about communicating effectively from Mahatma Gandhi's salt satyagraha.
As we celebrate Mahatma Gandhi's 151st birth anniversary today, let's spend some time reflecting on his purpose and values—increasingly relevant in these polarising times—but also on his methods which helped bring down a mighty empire.
Here's a summary of five publicity lessons that Gandhi deployed during the famous salt march.
Find something that appeals to a broad audience: Salt united people across religious and class lines. When the West heard about a tax on something as common as salt, it shook them.
Make it easy for people to participate in your campaign: People across the country could participate in making salt, carrying it, or even just writing about how to make salt.
Script your campaign like a drama with several acts: Gandhi scripted the action as "a salt march"—a drama that would unfold in several acts. Gandhi and a few select nonviolent followers would walk 390 km in 24 days to Dandi. Thousands across India would simultaneously break the salt law along India's long coastline.
Lead up to a climax: In the early hours of May 21, 1930, a group led by Sarojini Naidu, the woman-poet, raided the British-run salt factory at Dharasana, near Dandi.
Recruit an influential agent to spread your news: Gandhi had instructed his activists to ensure that there were Western journalists watching when they began the raid on the salt factory.
Baba Prasad writes: The result was exactly what Gandhi had planned. World sympathy was now firmly with the Indians; the British were now seen not as benevolent and caring but as the ruthless, savage and exploitative tyrants they were. The British began to lose control over India, and 17 years later they left the country.
Read the full story, and write to us about the lessons you have picked from Gandhiji's life and work.
In this is issue:
Why history of science is important—whether you study science or not
Why studying the history of Putin's Russia is important
Psychology of horoscopes
Note:
You will totally love our latest TAMG promo. Watch it, register, and RT for good karma.
In case you missed the latest Disruptive Tech newsletter, you can read it here.
Have a lovely day!
Why history of science is important—whether you study science or not
In the documentary film Cyclotron, Jahnavi Phalkey, director of Science Gallery, Bengaluru, explores the history of a particle accelerator that was built in the 1930s and was shipped from University of Rochester, USA to Panjab University, Chandigarh in the 1960s. How did that happen? Who were the people behind it? What drove them? If we were asked to take a guess, we would say it must have had something to do with a Indo-US governmental initiative pushing a collaboration between the two universities. But in fact, it was not a government initiative. It was driven by the passion of a young physicist, Harnam Hans, who wanted to bring nuclear science to India. It's a fascinating documentary on what passion can achieve. It's also a strong argument for why we should give more importance to the history of science, and the history of science in India.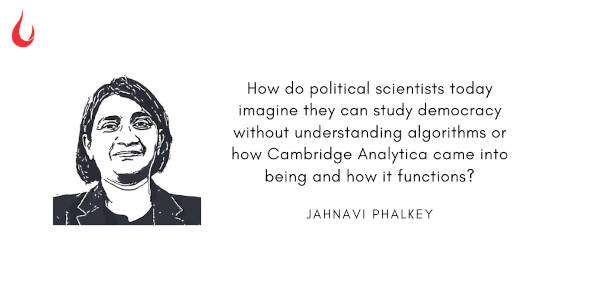 Bangalore International Centre had organised a conversation with Jahnavi Phalkey. During the question-answer session, Phalkey made a case for the history of science. She said:
"As students of science, it is incredibly important to know how your disciplines came about—decisions taken, decisions not taken; or pathways followed, pathways not followed; research abandoned, not abandoned—rather than just mugging up what are considered facts etc.
Even those who study history or literature or sociology or politics—I don't think you can allow yourself to not know history of science. How do political scientists today imagine they can study democracy without understanding algorithms or how Cambridge Analytica came into being and how it functions? I don't think there is getting away from any of this.
"I don't think people in the social sciences and humanities have the luxury of saying 'we don't want to understand this'. The same is true also for people in the sciences. How do you train yourself to create algorithms or think about conceptual work around something like that without understanding the consequences and social implications of it?
"For that you do need to study science in its context, understand science within culture, study science as a cultural activity as a social enterprise. It's an effort everybody simply just needs to make. There is no escaping that."
Dig Deeper
Why studying the history of Putin's Russia is important
In an essay on crony capitalism in India, M Rajshekhar, author of a forthcoming book titled Despite the State, leaves the readers with this narrative from Russia.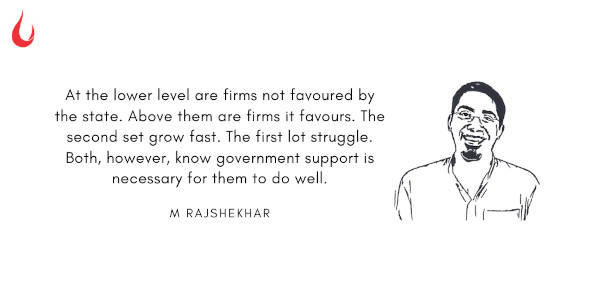 "After coming to power, Vladimir Putin took on the businessmen who built their empires during the post-USSR privatisation. This, however, was no attempt to tackle the crony capitalism that characterised the wild sell-off of state assets that accompanied perestroika. Instead, those who agreed to support Putin survived. Those who resisted, like Mikhail Khodorovsky of Yukos Oil, were arrested, prosecuted for tax offenses, and then sent to prison. Yukos' oil fields, refineries and pipelines went to Rosneft, headed by Putin ally Igor Sechin. 'Under the Putin plan, the state would be strengthened not by breaking up the oligarchic system', wrote academic Karen Dawisha, 'but by transforming an oligarchy independent of and more powerful than the state into a corporatist structure in which oligarchs served at the pleasure of state officials.' This architecture, as she describes in her remarkable Putin's Kleptocracy, laid the foundation for most assets to be controlled by Putin's cronies."
The essay itself compares crony capitalism during the UPA era and during the present regime.
Dig Deeper
Psychology of horoscopes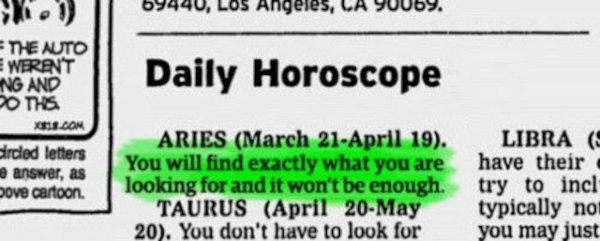 Now, who can argue with that?
Have some thoughts on this? Head to our Slack channel.
And if you missed previous editions of this newsletter, they're all archived here.
Bookmark Founding Fuel's special section on Thriving in Volatile Times. All our stories on how individuals and businesses are responding to the pandemic until now are posted there.
Warm regards,
Team Founding Fuel