[From Pixabay]
Dear friend,
A little more than two weeks ago, Arun Maira published a thoughtful commentary here on Founding Fuel, based on his insights gleaned from reading two important books, by Joseph Stiglitz and two other economists, and the husband-wife duo Abhijit Banerjee and Esther Duflo.
In the essay titled Who do economists serve, really? Maira says that the two books raise probing questions about the tenor of modern economics. "Macro-economists treat people as data—as numbers in their equations—to answer the 'scientific' questions that economists have. Both books urge economists and policymakers to listen to the people whose welfare must be improved. Economists should understand the questions real people have and use their tools to help people find answers to their real problems," he says.
Starting this week, we've kicked off a special series titled Ground Realities. Anchored by the all-women's team at Quipper Research, CEO Piyul Mukherjee and her intrepid researchers bring you unvarnished stories of real people across India's towns, as they grapple with the Great Indian Slowdown. Their first pit-stop: the bustling, industrious city of Surat and its fringes.
"We think we listen, but rarely do we listen with true understanding and empathy. Yet listening of this special kind, is one of the most potent forces of change that I know," psychologist Carl Rogers once said. As skilled ethnographers, Piyul and her team know how to listen deeply with empathy. And it shows up in the mini-stories of people from different walks of life they bring us first-hand, in their first despatch from Surat.
At Founding Fuel, we've always believed that ethnography is a life skill that many business executives and entrepreneurial leaders need to learn. Not just because it keeps them grounded and in tune with the lives of real people they hope to serve. At its core, ethnography is about telling a credible, rigorous and authentic story. And coming face-to-face with adversity—as the Quipper team did—can sometimes be the best way to understand oneself.
Yet the only way to learn the skills of deep listening, empathy and understanding is by actually doing it. No amount of workshopping inside air-conditioned offices can ever replace real, deliberate practice. Nor indeed by lazily outsourcing it to your market research agency.
Ethnography is the fuel that drives innovation. That's why you can count on us to continue to drive this larger theme, in our Masterclass sessions, in our learning community conversations and as an integral part of our signature immersions.
Talking about Masterclasses, our next instalment, titled Shaping Startup Culture: The Hard Thing About Hard Things, is scheduled for the evening of Monday, January 27 on Zoom. As always, we have a stellar panel in place. Whether you're looking to embed startup thinking inside your enterprise or getting ready to take the plunge into entrepreneurship, this is a session you shouldn't miss. We have limited seats. And attendance is strictly by invitation. If you are keen to join, please apply for a seat here. We'll do our best to accommodate you.
Meanwhile, keep sharing your thoughts with us on what we could do to serve you better.
Best,
Indrajit Gupta
On behalf of Team Founding Fuel
Featured Story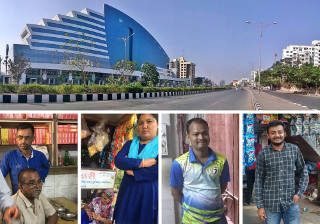 [Clockwise from top: International Business Center, Piplod, Surat; milk vendor Rahul Doshi, textile shop clerk Naveen Patel; homemaker-turned-garments peddler Nasreen; vegetable seller Gullubhai Yadav (in blue shirt). Photo credit: International Business Centre by Tarunyadav1989 (CC BY-SA); all other photos by Quipper Research]
How is the average Indian doing? A deep dive into the lives of four Surat residents shows a microcosm of the Indian story. By Ipsita Bandyopadhyay, Anviti Mohan, Chaithra Hanasoge and Piyul Mukherjee. (Read time: 13 mins)
What We're Reading And Watching
The biggest mistake that companies make when trying to make cultural transformations is treating it like a marketing campaign. Simon Sinek proposes a model you can use to help make big changes from starting small. (Play time: 9:56 mins)
Investors love the Tesla name. But they'd do well to look closely at the company's financials. By Shawn Tully in Fortune. (Read time: 3 mins)
A continuum of lifelong learning has become the new imperative for educational institutions, says Ravi Kumar, president, Infosys, in this Knowledge@Wharton podcast. (Play time: 36:09 mins)
From Our Archives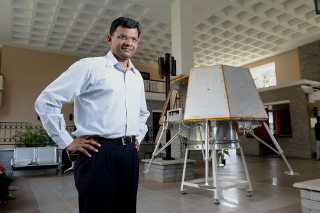 Missionary startups attract those who see money as a by-product. They identify with the vision. Like Team Indus. By NS Ramnath (Read time: 12 mins)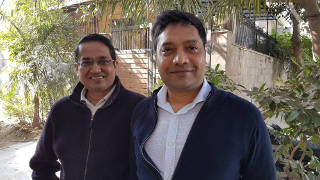 Biryani has the attention of entrepreneurs, investors and consumers. Biryani by Kilo was among the first off the block. This is the story of the founding team. Thus far. By Charles Assisi. (Read time: 12 mins)