[Image by Malachi Witt from Pixabay]
Dear friend,
In Social Network (2010), Mark Zuckerberg moving to the West Coast, California, is shown as one of the pivotal moments in Facebook's history. Soon after the move, one of his team members breaks the chimney of the house while carabining into the swimming pool from the roof. Soon, Zuckerberg throws a couple of beer bottles for Sean Parker's girlfriend to catch. It's too fast. It breaks. We don't know if these events actually took place. But, "move fast and break things" was the Facebook's defining culture for many years. It still is, some say.
Early on in his latest book, What You Do Is Who You Are, venture capitalist Ben Horowitz goes farther into the history of the tech industry to show how culture didn't simply define the tech industry, but it created it. Bob Noyce, who co-invented the microchip, knew for the tech industry to work, it needs a culture of independence. That's what he set out to create first at Fairchild Semiconductor, and then at Intel. The engineers who went out of these companies to become entrepreneurs created companies on the foundation of this culture. This atmosphere is extremely important for companies looking at innovation, because, as Horowitz writes, "1) innovative ideas fail far more than they succeed, and 2) innovative ideas are always controversial before they succeed." These two conditions imply that culture cannot be an afterthought for tech transformation. It has to be an essential part of it.
But, culture itself is hard to define, and get right. In the book, Horowitz gives a list of simple, real-life decisions people make (five examples below) and asks how many of them can be resolved by referring to corporate goals or mission statement.
When I negotiate this contract, what's more important: the price or the partnership?
Should I point out what my peers do wrong, or what they do right?
Should I go home at 5 pm or 8 pm?
Should we discuss the colour of this new product for five minutes or 30 minutes?
Is winning more important than ethics?
The point is, none of them can. Yet, these decisions—and the actions that follow—define the culture of the company. Culture is what people do. What you do is what you are.
Later, in the book, he tells a story from his LoudCloud days. He faced a dilemma that won't be unfamiliar to those who are following the Infosys story in the past two weeks. The dilemma was this: is it okay for him to club guaranteed and unguaranteed contracts together to show a higher booking number? The company was doing fine on revenue, but not on bookings, which reflected guaranteed contracts. Missing the bookings numbers could get them bad press, which could mean customers trusting them less, which could mean less business, and maybe layoffs. And clubbing them together was not a lie or illegal. So why not? His general counsel said something that set him back on the right path. He said, "Yes, but we are proposing to tell the truth in such a way that what people hear is not true."
There is much discussion around strategy, implementation and ethics across the world these days. What You Do Is Who You Are (which I haven't finished yet) is a timely reminder that it's culture that binds them all.
Have a great week!
NS Ramnath
Featured Story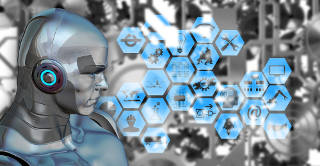 Global Capability Centres have played a big role in the development of Indian engineering and innovation capabilities. Protectionist trends like the US-China trade disputes now raise important questions for India. (By Rishikesha T Krishnan. Read Time: 5 mins)
From Our Archives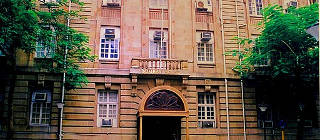 [Photograph by Arunthomasvtt via Wikimedia Commons.]
The Tata-Mistry fight isn't just about washing dirty linen in public. It is a wake-up call for Indian enterprises to start the cleansing process from within. (By Indrajit Gupta)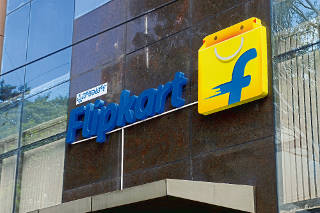 [A file photo of Flipkart co-founders Sachin Bansal (left) and Binny Bansal.]
Less than six months after their momentous deal with Walmart, both co-founders Sachin Bansal and Binny Bansal are out of Flipkart. It is a sad commentary on the hubris and the immaturity that's gripped India's high-flying tech entrepreneurs. (By Indrajit Gupta)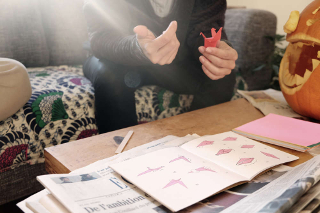 [Photograph : Origami by Julien Sister]
The seven lessons I learnt on how to foster a culture of innovation and build breakthrough teams. (By Haresh Chawla)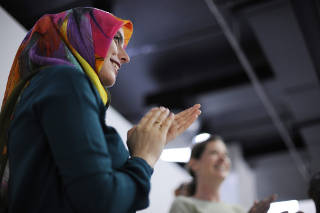 [By rawpixel, under Creative Commons]
Women will believe they will get justice when they see leaders champion a harassment-free workplace. For that, a compliance mechanism alone is not enough. Leaders must initiate open conversations that define the norms for a safe workplace. (By K Ramkumar)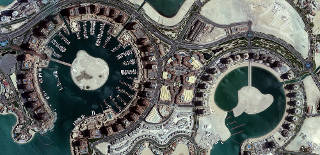 [A multi-spectral image of Doha, Qatar, taken on June 26, 2017, by Isro's Cartosat 2 series satellite. Source: Isro]
Isro's achievements in earth observation are one outcome of this culture of working without silos. (By N Dayasindhu)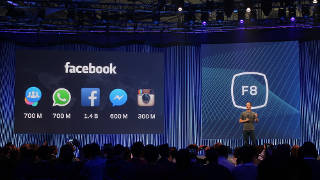 [Photo by Maurizio Pesce from Milan, Italia (CC BY 2.0), via Wikimedia Commons]
Is it because of its business model, its culture, or something deeper? (By NS Ramnath)
What we are reading
Creek beds are bone dry and once-gushing springs are reduced to trickles as fights play out around the nation over control of the nation's freshwater supply. (By Tom Perkins)
Two part lecture on Indian economy by Raghuram Rajan
India's Economy: How Did We Get Here And What Can Be Done?
India in the World: The "Vision" Thing
Occam's razor is one of the most useful, yet misunderstood, models in your mental toolbox to solve problems more quickly and efficiently. Here's how to use it.