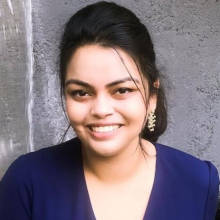 Aparajita Bhattacharyya (Opu to friends) is currently based in cloudy Seattle, advancing the goal of bringing Windows to the Cloud. She leads product strategy and monetization and brings together multi-disciplinary teams at Microsoft to scale the virtualization business in Azure.
Prior to Microsoft, Opu's work experience as a strategist and investor spanned the US and India and across multiple sectors, including technology, healthcare, consumer and education.
In her previous role, she was a management consultant with the Boston Consulting Group in the US. During her time there, she advised numerous healthcare and consumer clients (ranging from F-500 companies to pre-IPO firms) on how to build and drive large-scale digital transformations and on their corporate development strategy.
Deeply passionate about the growing market opportunity in emerging markets, Opu spent the early years of her career working across the public, private and not-for-profit sectors in India. She connected the dots across the investing, marketing and operations functions of HDFC Asset Management Company, as part of a three-year rotational leadership development programme. As a legislative aide to Dr. Ashok S. Ganguly (former chairman and CEO of Hindustan Unilever), Opu led his venture philanthropic investments (as a Member of Parliament) in quality education and healthcare for the bottom-of-the-pyramid.
Opu holds an MBA (with Honors) from The Wharton School, and bachelor's degrees magna cum laude in Mathematics with a focus on Statistics (from Bryn Mawr College and Harvard College) and Linguistics (from Swarthmore College). She serves as one of the youngest board members of her alma mater, Bryn Mawr College, where she is an evangelist for the power of technology to transform society and for increasing the representation of STEM-trained women in technology.
Outside of work, Opu is a dim sum devotee, a novice glamper (exploring the beauty of the Pacific Northwest) and constantly curious about what makes people tick.