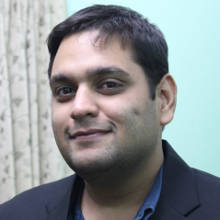 Tanuj Bhojwani is the co-author of The Art of Bitfulness: Keeping Calm in the Digital World with Nandan Nilekani. He crafts narratives about technology that are accessible without sacrificing technical depth.
When not reading or writing, Tanuj spends his time obsessing over board games, digital productivity systems and magic. He lives and works in Bengaluru.
Tanuj works on policy issues related to digital identity, payments, data protection and drones. Tanuj credits his parents for teaching him to be curious, and therefore, everything else.