Dear friend,
On this the last day of 2017, we bring you three stories that in some ways highlight the major themes for the times we live in: Making sense of how technology is irrevocably changing our world, and how technology-led innovation can find solutions for deep complex societal issues that are critical for human well-being and prosperity.
Indrajit Gupta's column this week describes the work of two entrepreneurial leaders towards this second aspect. One is the founder of an online school education platform that is rapidly gaining traction. The other is the CEO of a large, established, global firm. Don't miss it.
On making sense of where technology is taking us, author Brian Christian delves into the man vs. machine discourse when it comes to artificial intelligence. What does it mean to have a mind? What is the nature of intelligence? Read the interview here.
And D. Shivakumar digs into Vivek Wadhwa with Alex Salkever's book 'The Driver in the Driverless Car'. The authors point to three questions that can help us evaluate the potential impact—good or bad—of new technology: Does it have the potential to benefit everyone equally? What are the risks and rewards? Does the technology more strongly promote autonomy or dependence? Read the gist of the book here.
Keeping with the year-end tradition, we took a look at the year gone by and the work we did. We wrote about disruptive ideas and visionary leaders. About tectonic shifts in Indian business and business environment. And about new directions. And we selected 17 of our best articles, podcasts and videos.
With that I wish you a wonderful New Year!
Sveta Basraon
On behalf of Team Founding Fuel
Featured Stories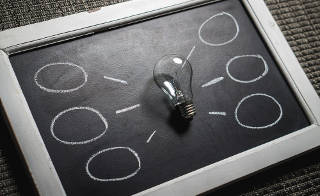 [By Tero, under Creative Commons]
Entrepreneurial leaders like Medtronic Labs' Omar Ishrak and Khan Academy's Salman Khan are showing how low-cost, disruptive, local solutions can open up new opportunities in emerging markets. (By Indrajit Gupta. Read Time: 4 mins)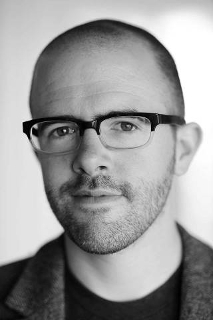 Brian Christian, author of 'The Most Human Human' and 'Algorithms to Live By', discusses the gaps and overlaps between humans and machines. (By CKGSB Knowledge. Read Time: 7 mins)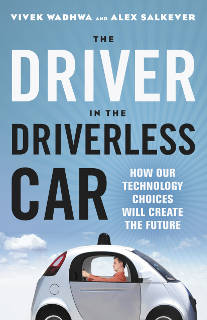 We are facing an avalanche of disruptive technologies. But adapting to change will not be easy. Sometimes it will even seem traumatic. Some insights from Vivek Wadhwa with Alex Salkever's book 'The Driver in the Driverless Car'. (By D Shivakumar. Read Time: 7 mins)
What We Are Reading and Listening to
Chief executive John Chen has yet to reverse the company's slide – but a positive response from investors is pushing up its shares
Where suburbs see dead malls, developers see condos, megachurches, and paintball parks.
[Podcast] According to the long tail theory, as retailers use the internet to offer a greater number of products at less cost, they will no longer have to rely on big hits to prop up their sales. In other words, the demand curve moves away from the head and flattens toward the tail. But a research paper co-authored by Wharton professor Serguei Netessine found quite the opposite effect: As consumers are deluged with a dazzling array of choices, they tend to stick to brands they know. That's why it is critical for online sellers to develop finely tuned searches for their customers.
The Best of '17
2017 was a year of transitions—some turbulent and full of conflict, some more like an undercurrent of change.
Here are some enduring stories from our archives that capture the twists and turns of the year gone by.
1. Kunal Shah: 'Understanding humans is core to great businesses'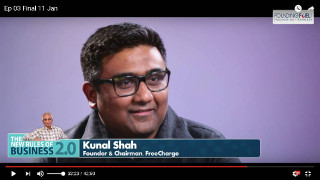 By Rajesh Srivastava | In this video, Kunal Shah, founder and chairman of FreeCharge, talks about the behavioural insights behind FreeCharge and how trust in people gets you the best outcomes. (Play Time: 43 mins) Watch it here
2. The ground beneath India's feet
By Charles Assisi | From a distance, India looks pretty. But the ground it stands on is shaky. Policies framed in Lutyens' Delhi are distanced from Indian realities. Entrepreneurship is the victim. (Read Time: 14 mins) Read it here.
3. Why Indian e-commerce has hit the fork in the road
By Haresh Chawla | Indian e-commerce is entering a critical phase, as founders and venture capitalists give way to strategic investors. And that's why 2017 will be a defining year. The first in a two-part series. (Read Time: 10 mins) Read it here
4. Gigerenzer's simple rules
By NS Ramnath | Why simple rules of thumb often outperform complex models. (Read Time: 16 mins) Read it here
5. India can build world-class universities. IISc shows how, with a few caveats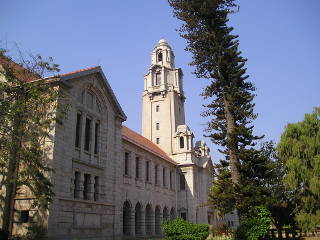 [By Sheeju Chandran (Public domain), via Wikimedia Commons]
By Rishikesha T Krishnan | Indian institutions tend to decay over time. The Indian Institute of Science seems to have defied this trend thanks to a strong commitment to certain core principles. (Read Time: 6 mins) Read it here
6. Why Carlos Ghosn took ten years to taste success in India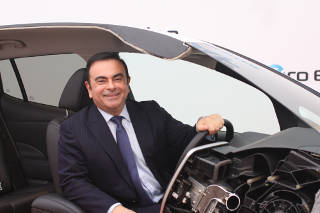 [By Norsk Elbilforening under Creative Commons]
By Indrajit Gupta | Despite umpteen setbacks, the charismatic global chairman of Renault-Nissan didn't give up on the opportunity in the Indian auto market. And finally, his team delivered a winner in the Renault Kwid. (Read Time: 3 mins) Read it here
7. The Big Indian shopping cart
By Founding Fuel | Watch a special Facebook Live conversation with Info-Edge's Sanjeev Bikhchandani, Amazon India's Amit Agarwal, and True North's Haresh Chawla on the future of technology-enabled commerce in India. (Play Time: 58 mins) Watch it here
8. Digital inclusion and the $30 billion opportunity
By Rajesh Srivastava | English dominates the internet, excluding crores of Indians. In this video, Reverie Language Technologies' co-founders Arvind Pani and Vivekanand Pani talk about bridging the language barrier, what to look for in a co-founder, and why startups should not rush to get investors. (Play Time: 43 mins) Watch it here
9. The technology of democracy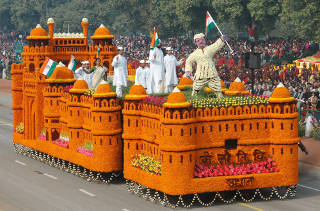 [Photograph from photodivision.gov.in]
By Arun Maira | Democracy is in peril with innovations in technology running too far ahead of innovations in democracy's processes. (Read Time: 13 mins) Read it here
10. Is Anil Kumble as good? Is Virat Kohli that bad?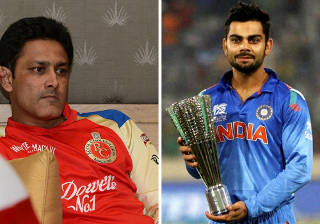 [Anil Kumble (left) and Virat Kohli; Kumble's photograph by Royal Challengers Bangalore under Creative Commons; cropped from original. Kohli's photograph by himanisdas under Creative Commons; cropped from original]
By Indrajit Gupta | The truth lies somewhere in between. There is merit in listening to a story from every perspective. Some lessons on leadership may just emerge. (Read Time: 8 mins) Read it here
11. Leadership and the power of listening
By Founding Fuel | In this podcast, Arun Maira dwells on how listening without judgement can help leaders understand the big picture and improve the quality of their decisions. (Play Time: 91 mins) Listen to it here
12. The leadership paradox
By K Ramkumar | It is impossible to achieve one's leadership ambition or leverage diverse resources without pooling power. And power pooling cannot be achieved without negotiation—or power trading and trade-offs. (Read Time: 8 mins) Read it here
13. Battles in The Age of Engagement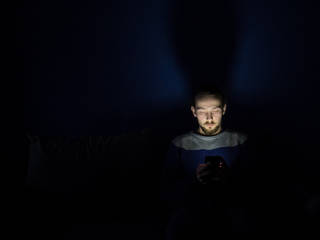 [By Krzysztof Kamil under Creative Commons]
By Haresh Chawla | The tech giants are rewriting the rules of how business empires are built. How deeply they can engage the millions on their network is the key to the kingdom. No business, including their own, is invulnerable. The concluding part in a two-part series. (Read Time: 18 mins) Read it here
14. Yes, we need privacy protection. No, it's not just about Aadhaar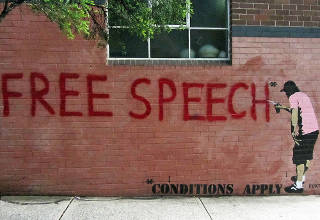 [By Newtown grafitti under Creative Commons]
By NS Ramnath | The pro-privacy debate has become an anti-Aadhaar stance. Are we missing the forest for the trees? (Read Time: 11 mins) Read it here
15. Why Narayana Murthy needs to relearn the rules of the Murthy Doctrine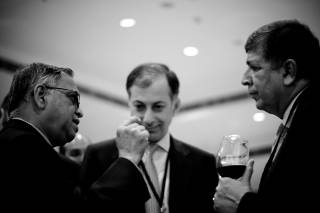 [By Jasvipul Chawla via Flickr (CC BY-NC-SA 2.0)]
By Rama Bijapurkar | The Infosys founder has always claimed the high moral ground on good governance. But by taking on the current board in a high-pitched boardroom battle, he may have violated his own tenets and weakened the institution. (Read Time: 8 mins) Read it here
16. You want an agile company. But is your HR agile?
By Hari Abburi | How a design thinking approach to HR can make things simple and transform organisational culture. (Read Time: 9 mins) Read it here
17. The future of privacy: A conversation with Rahul Matthan
By Founding Fuel | What sort of legal framework ought an economically poor, but data rich nation ought to have? When you agree to an entity accessing your data, ought there be a time limit? And what does it mean to have a fundamental right to privacy? (Read Time: 11 mins) Read it here