[Photo by JESHOOTS.COM on Unsplash]
Good morning,
What may Nikhil Kamath, the co-founder of Zerodha, have been thinking about when he took on world champion Vishy Anand on Sunday? What may have prompted him to take assistance? These are questions that we have been unable to shake off. That is why we flipped through the pages of Garry Kasparov's Deep Thinking: Where Machine Intelligence Ends and Human Creativity Begins. And sure enough, a pointer stared at us.
"Every competitive person has to have a sizable ego, so losses can hit particularly hard in chess. There must also be a critical balance between putting a bad loss out of your mind so you can go into your next game full of the confidence you need and being able to objectively analyze your failures so you do not repeat them.
"Chess is also a sport in how imperfectly it is played, especially by humans but, still, also by machines. In 2003, I started a series of chess books called My Great Predecessors that included my analysis of hundreds of classic games from the greatest players. Even with computer-aided analysis, many of these masterpieces lived up to their reputations as tremendous achievements. But even these legendary games between our greatest champions were often riddled with mistakes and inaccuracies. It was humbling to find this was also the case when I put my own games under the microscope in my Modern Chess series a few years later. The saying that the victor is the one who makes the next to last mistake is very true. But, as another saying goes, this is a feature of chess, not a bug. If you make a relatively minor error and fall into a difficult position you can hope your opponent will falter in return, especially if you put up a stout defense.
"German world champion Emanuel Lasker was the greatest proponent of chess as a pitched battle. Lasker was a philosopher and mathematician from the days when chess was still a gentleman's club pastime and whose biography was prefaced by his peer and admirer, Albert Einstein… In his 1910 book, Common Sense in Chess, Lasker made this statement before moving on to how to improve the reader's opening play: "By some ardent enthusiasts chess has been elevated into a science or an art. It is neither; but its principal characteristic seems to be—what human nature mostly delights in—a fight."
That placed much in perspective. Stay safe and have a good day!
In this issue
The State vs Big Tech
What powers Amazon Prime
How to write
The State vs Big Tech
Everyday is an interesting day on Twitter, but yesterday was an interesting day for Twitter. The day began with many people discussing the government taking away Twitter's "protective shield" of an "intermediary status". It essentially meant Twitter could be sued for what its users post on the platform, making it impossible for the company to operate in India. However, during the course of the day, IT minister Ravi Shankar Prasad in a Twitter thread, slammed the company, but didn't mention anything concrete about it losing the intermediary status. The process might be more complicated than what some believe it to be. Internet Freedom Foundation, in another thread, noted that "The IT Act or IT Rules do not contain any power or process for grant or revocation of an intermediary status. There is no immediate penalty which flows from non-compliance beyond loss of immunity determined by Courts on evidence and legal submissions."
Meanwhile in the US, the Biden administration has designated Lina Khan, a well known critic of Big Tech, as the chairperson of the Federal Trade Commission. At 32, the Columbia law professor is the youngest to occupy the chair. Elizabeth Warren, another vocal critic of Big Tech, tweeted, "Lina brings deep knowledge and expertise to this role and will be a fearless champion for consumers."
Most of us take it for granted that lower prices are good for consumers. In fact the principal argument against monopolies is that they will profiteer by increasing prices. Khan came into prominence by questioning these assumptions.
FT writes, "Khan's 2017 paper 'Amazon's Antitrust Paradox' took aim at the corporation's growing power, particularly its role as both logistics provider and competitor to the millions of smaller businesses that use Amazon to sell goods. It concluded that prevailing thinking on antitrust—that lower prices are net good for consumers—was outdated and did not take into account conflicting forces in the modern economy."
Dig deeper
What powers Amazon Prime
That the faceoff between the government of India and Twitter is still simmering is now evident. What way that will go is anybody's guess. But the battle to regulate Big Tech is not an Indian phenomenon. Governments in other parts of the world are still wrapping their heads around it. Take the face-off between the American government and Amazon for instance. As Matt Stoller argues on his blog, free shipping for Amazon Prime customers is a big lie and the company must be reined in.
"Amazon founder Jeff Bezos knew that the number one pain point for online buyers is shipping—one-third of shoppers abandon their carts when they see shipping charges. Bezos helped invent Prime for this reason, saying the point of Prime was to use free shipping 'to draw a moat around our best customers.' The goal was to get people used to buying from Amazon, knowing they wouldn't have to worry about shipping charges. Once Amazon had control of a large chunk of online retail customers, it could then begin dictating terms of sellers who needed to reach them.
"Shipping and logistics is extremely expensive, far more than the membership fees charged by Prime; Amazon spent $37.9 billion on shipping costs in 2019, and much more in 2020. No matter how amazing your logistics operation, you can't just offer free shipping to customers without having someone pay for it. Amazon found its solution in the relationship between Prime and Marketplace. It forced third party sellers to de facto pay for its shipping costs, by charging them commissions that reach as high as 45%, according to Racine, merely to access Amazon customers. That's nearly half the revenue of a seller going to Amazon!
"In addition, sellers are prohibited from charging for shipping from Prime members, though they are allowed to charge shipping from non-Prime members.
"How do sellers handle these large fees from Amazon, and the inability to charge for shipping? Simple. They raise their prices on consumers. The resulting higher prices to consumers, paid to Amazon in fees by third party merchants, is why Amazon is able to offer 'free shipping' to Prime members. Prime, in other words, is basically a money laundering scheme. Amazon forces brands/sellers to bake the cost of Prime into their consumer price so it appears like Amazon offers free shipping when in reality the cost is incorporated into the consumer price."
It's an incredibly compelling read!
Dig deeper
Still curious?
A compelling alternative approach for regulators is to build 'data democracy'—give users ownership of their own data and allow them share or un-share it with tech aggregators based on the quality of service they get, writes Charles Assisi. Read: Why anti-trust is antiquated for Big Tech
Sustainable progress of humanity requires a new toolkit with three disciplines: systems thinking, ethical reasoning, and collaborative enterprise design, writes Arun Maira. Read: An ethical toolkit for systems transformers
How to write
This is advice we hold close. Susan Cain, best-selling author of Quiet, had shared it on her LinkedIn Profile recently.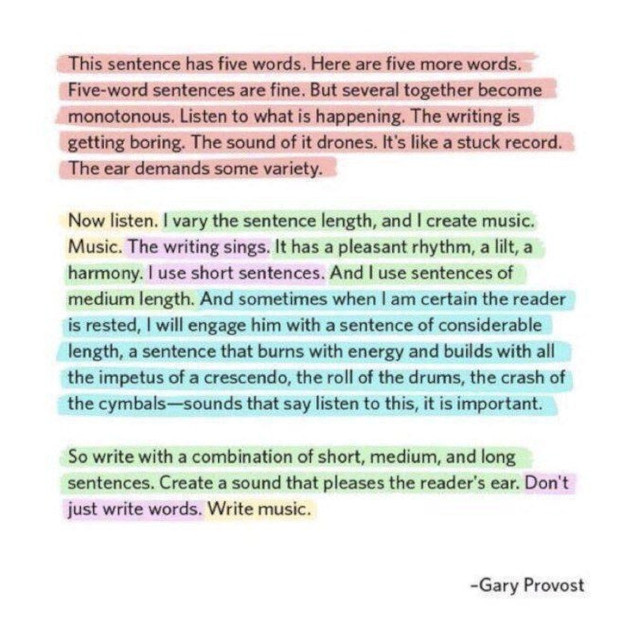 What's helping you get through these tough times? Send us the song, poem, quote that is your balm now. And we will share it through this newsletter.
And if you missed previous editions of this newsletter, they're all archived here.
Bookmark Founding Fuel's special section on Thriving in Volatile Times. All our stories on how individuals and businesses are responding to the pandemic until now are posted there.
Warm regards,
Team Founding Fuel
(Note: Founding Fuel may earn commissions for purchases made through the Amazon affiliate links in this article.)