[Photo by Kelly Sikkema on Unsplash]
Good morning,
Are you into meditation?
In Mindshift: Break Through Obstacles to Learning and Discover Your Hidden Potential, Barbara Oakley draws our attention to two different types of meditation. One that involves focus and another type that improves diffused thinking.
She writes: "Your brain needs breaks. The effects of too much focusing time might be even further magnified when society promotes relaxation mechanisms, such as certain forms of meditation, that also encourage focus.
In fact, meditation can have surprisingly different effects depending on the type. The vast majority of meditation techniques centre on the development of focused attention. In contrast, open monitoring types of meditation, such as Vipassana and mindfulness, appear to improve diffuse, imaginative thinking. There is a lot of variety in how open-monitoring meditation techniques are taught, however, and focused concentration may play a role, or at least a prelude, to mastery of the form."
To learn better, we need both focus and diffuse thinking. We should have the capacity to concentrate on a subject, shutting everything else out, and we also need to completely relax and let our minds wander.
If you are into meditation, it might make sense, similarly, to have a mix of both.
In this issue
FF Recommends: Note Taking apps

How to set up your desk

Why you must choose your webinars wisely

Have a fantastic Sunday.
FF Recommends: Note-taking apps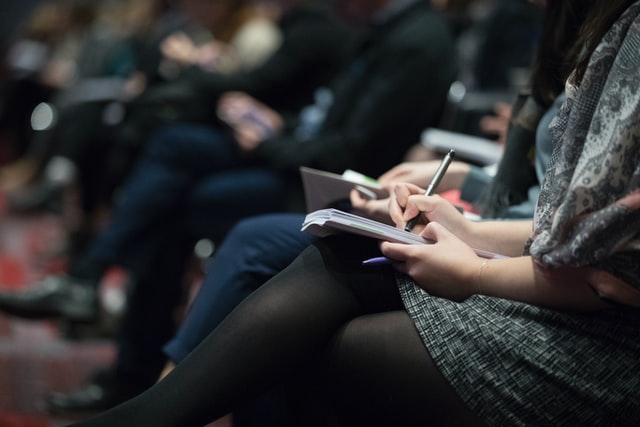 (Photo by The Climate Reality Project on Unsplash)
Three useful apps for note-taking
By NS Ramnath
When you are listening
Penultimate: Penultimate, from Evernote, is my favourite tool for taking notes by hand digitally. I have been using it since 2012, initially with a stylus, and since 2018, with Apple Pencil. Taking notes by hand is better than typing on a laptop (or iPhone or iPad using a Bluetooth keyboard). When we write, we can shift between sketching thoughts (or a mindmap) and plain text seamlessly. When we type, it's mostly linear. Research also suggests that our retention is better when we take notes by hand.
Penultimate is almost as good as taking notes with pen and paper, plus the advantages of digital. For example, I can click a photo and resize it (very useful during presentations). A few years ago, a colleague asked for my notes from a meeting we attended together. It took me just a minute to send a .pdf version. The hugely efficient search function embedded in Evernote can look up handwritten notes from Penultimate as well. If you already have an iPad Pro and Apple Pencil, give it a try.
When you are reading
Instapaper: This might seem like an odd choice for a note taking app. But, I like the way it has integrated saving articles (I use a browser extension), speed reading, highlighting and adding notes. Like many of my friends, I tend to read a bunch of articles on the same, similar or adjacent subjects. Seeing all the highlights on a single page helps.
But copying them to another document can be a pain. Instapaper does not offer that functionality. There is a workaround around. You can use this IFTTT Applet to add all your notes into a single Google document.
Alternatively, on the Chrome browser, add this extension to export the highlights as an HTML page and save it to your computer.
When you are organizing
Workflowy: The act of taking notes is only a part of notetaking. It's complete only when we organize it. That's when we see the connections. And what we learnt afresh aligns with what we know already. Workflowy's tagline is 'Organise your brain', and this simple, powerful tool lives up to its promise.
It's a bullet list where you can easily nest one list inside another and move individual bullet points (or lists) around easily. It's ideal for organizing your ideas. After the launch of Roam Research, it has added a few more features--including a sidebar and option to see lists as boards. Its power comes from its simplicity.
The Go-To-App
By Charles Assisi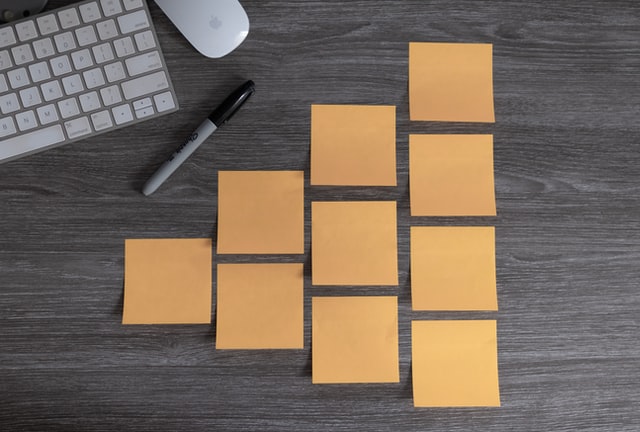 (Photo by Kelly Sikkema on Unsplash)
After having tried my hands at many apps, Evernote is now my go-to app for pretty much everything. I have folders for everything and in the larger scheme of things, here's how I use it.
Planning and time management: I use templates that exist on Evernote to plan my week and month—both the personal and professional life. This is an exercise I engage with every weekend. Inevitably, it offers clarity on what to do, and how much time I have on hand. What I now know is, time is at a premium and it is best to say no to pretty much everything.
Journaling: At the end of each day, I make notes of what the day has been like. Over the years, this has morphed into a rich record of memories as well that include pictures, audio and video files.
Filing: When reading physical copies of books, if there's something I think compelling, I take a picture of it and mail it to Evernote. On the Kindle edition, I copy paste what matters into the relevant folders. In much the same way, if I come across articles, blog posts, or other multimedia content I reckon may be useful later, I file it away into Evernote. When tagged systematically, over time, it has morphed into a powerful personal knowledge management system. Not everything can be stored in the brain.
There's a free version for basic users and another one with more features for an annual subscription for Rs 850. It works well for me.
While I have been an Evernote fanboy for a long while and have spoken about its virtues for a long while, I must also admit the interface is beginning to look a bit dated. The team had better up their act and get something slicker in place.
How to set up your desk
Do you work eight hours a day on your desk? You might be setting yourself up for some pain if you didn't give enough thought when you arranged your computer, phone, mouse and other stuff on your desk.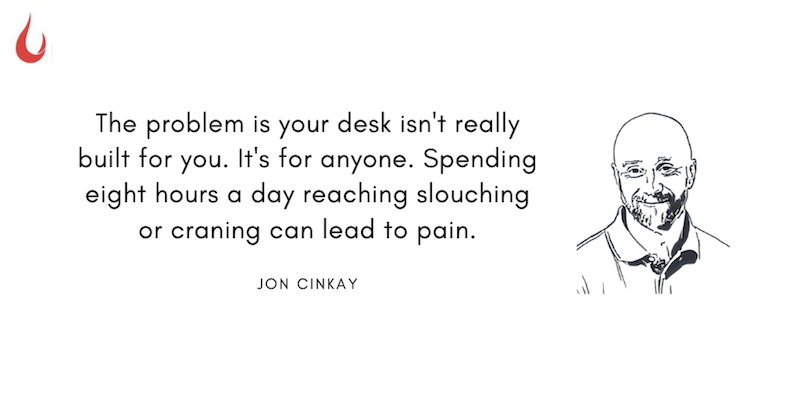 This short video from WSJ has some practical tips from Jon Cinkay, Body Mechanics Coordinator at Hospital for Special Surgery, New York. He offers tips on how to set up your desk, and three simple exercises that you can do to prevent pain. And, most important of all is to get up every hour. He says, "Get up and walk, get something to eat, get something to drink, just get up."
Dig Deeper
Why you must choose your webinars wisely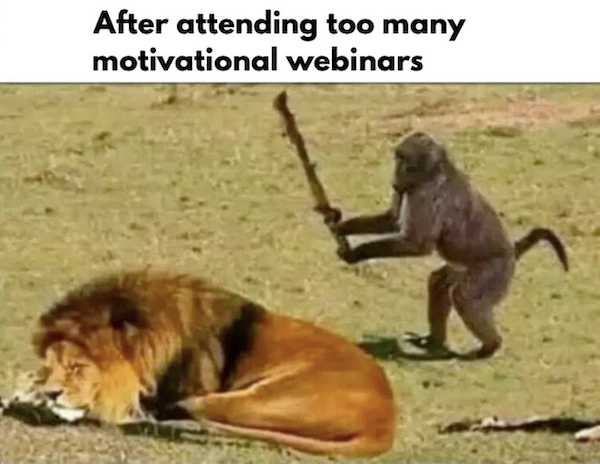 (Via WhatsApp)
Tell us about the best webinar you watched during the lockdown. Head to our Slack channel.
And if you missed previous editions of this newsletter, they're all archived here.
Bookmark Founding Fuel's special section on Thriving in Volatile Times. All our stories on how individuals and businesses are responding to the pandemic until now are posted there.
Warm regards,
Team Founding Fuel